ON THE RINGS
( Ring d'Honneur du Samedi )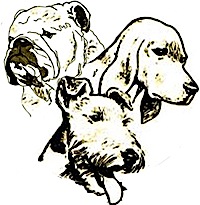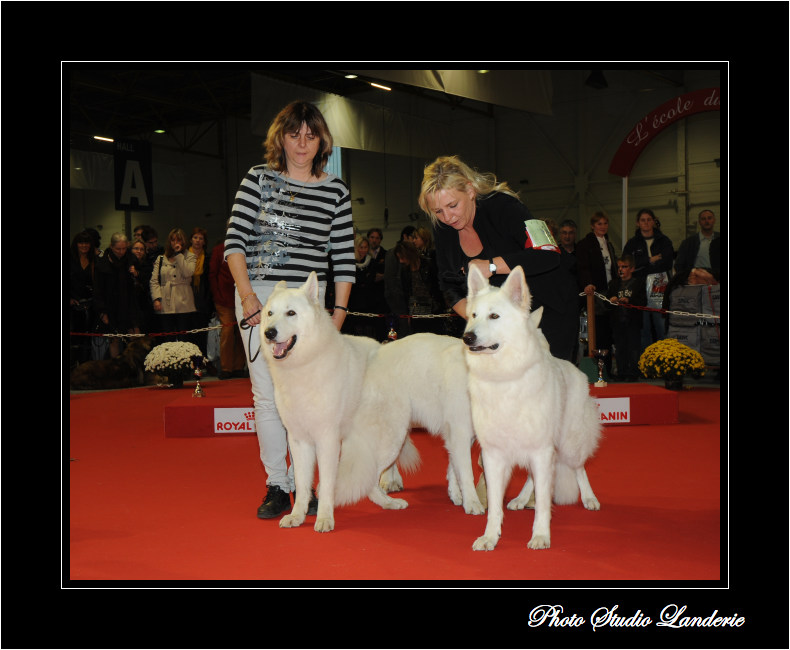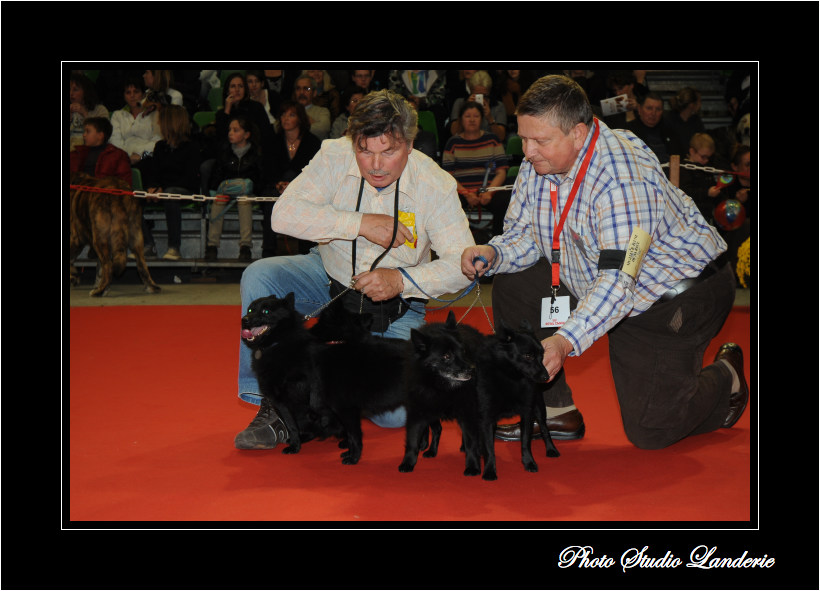 Il y a les chiens très toilettés, les plus naturels, les très grands, les tout-petits, les lots d'élevage, les paires... tout cela n'est pas toujours aisé à gérer sur le ring.
There are the groomed ones, the more natural ones, the very big ones, the tiny ones, the breeding classes, the pair classes, all these are not always easy to manage on a ring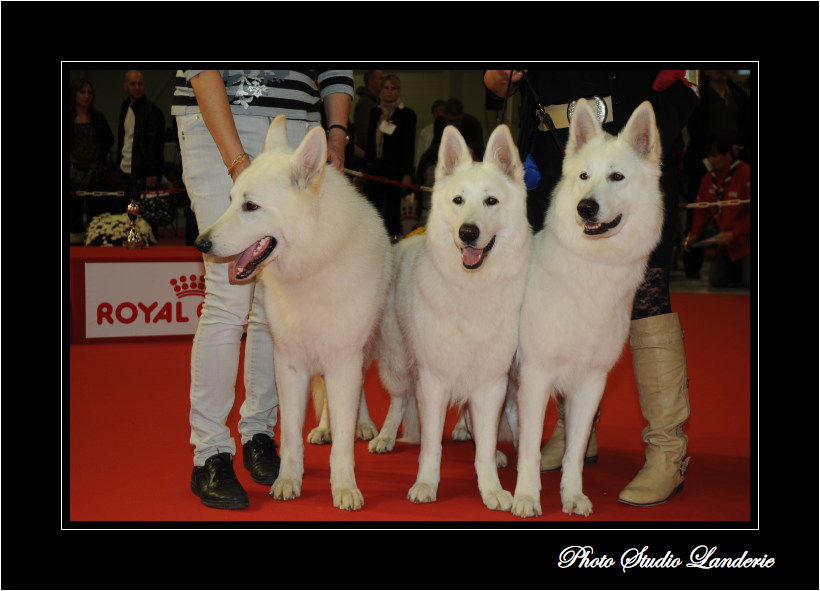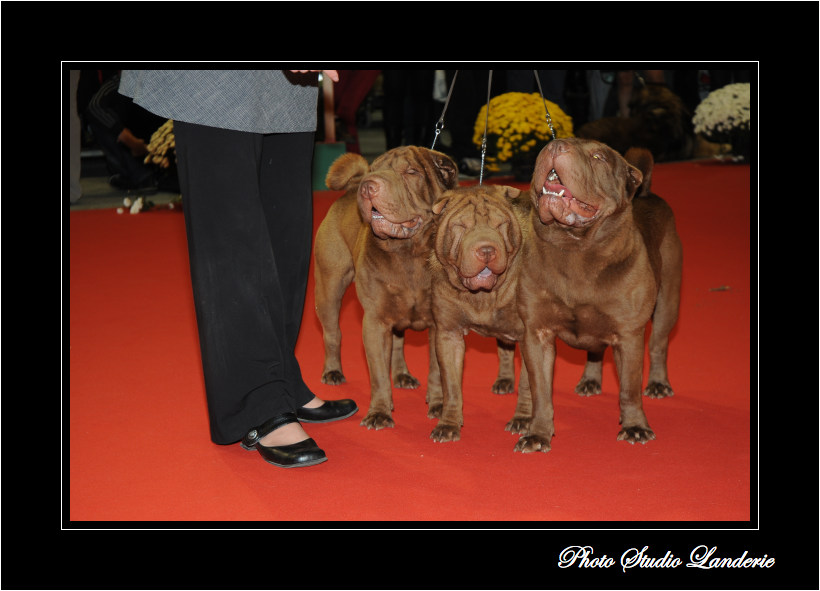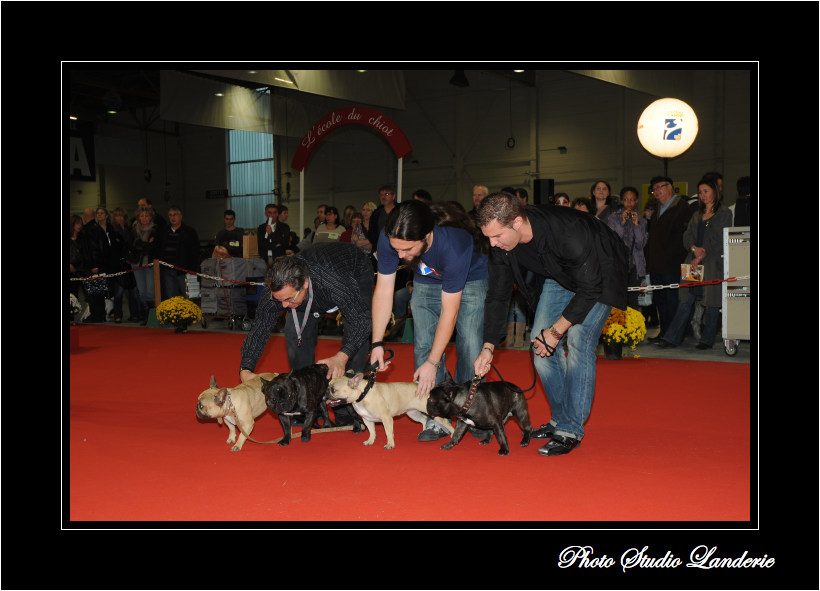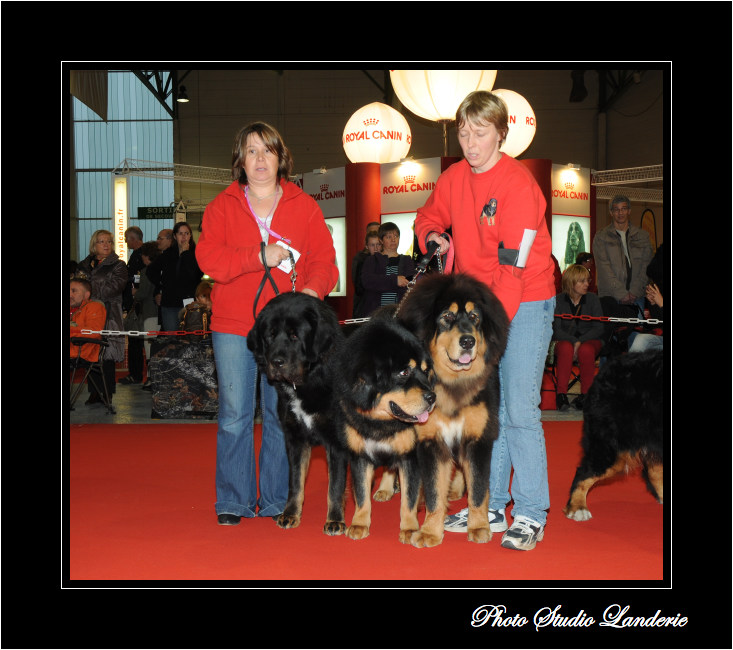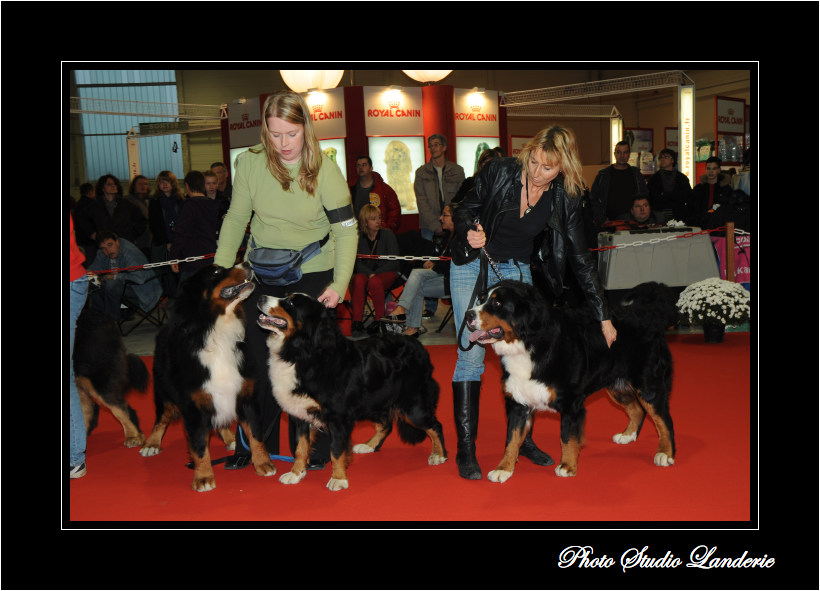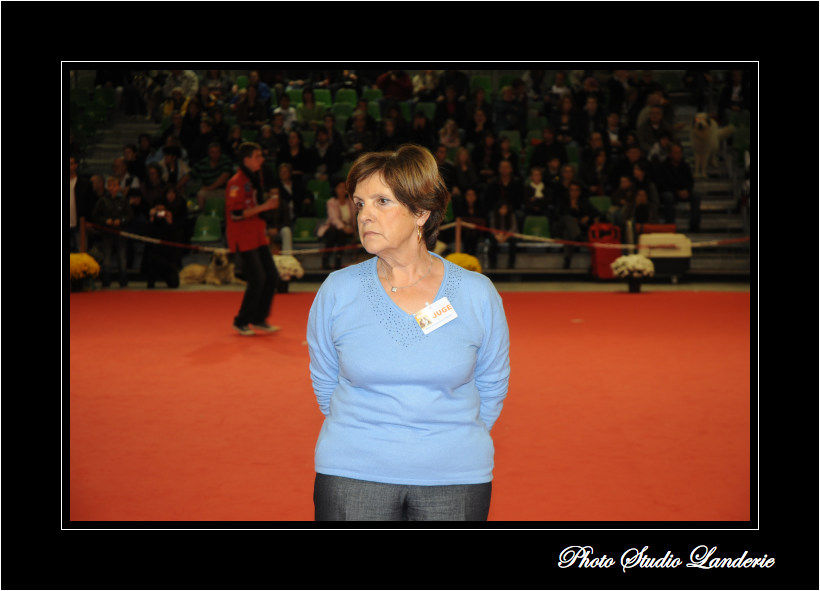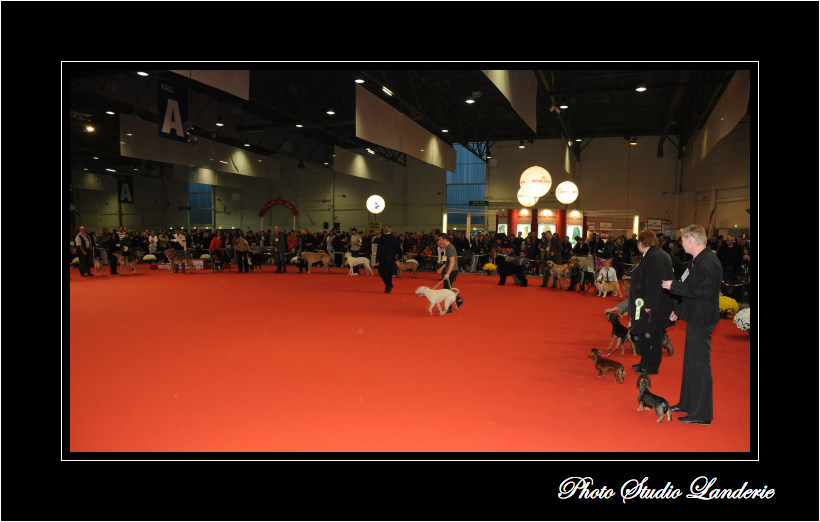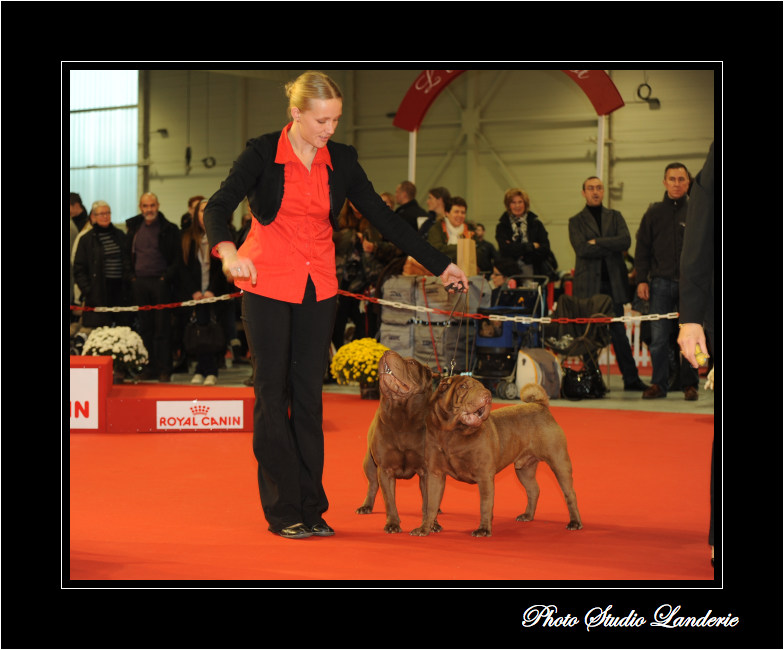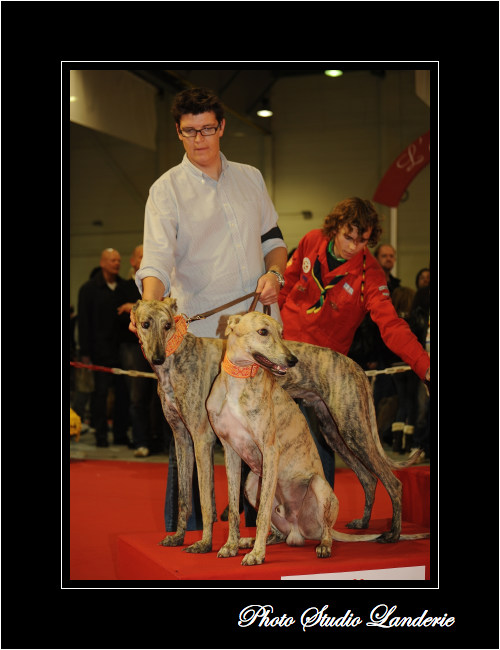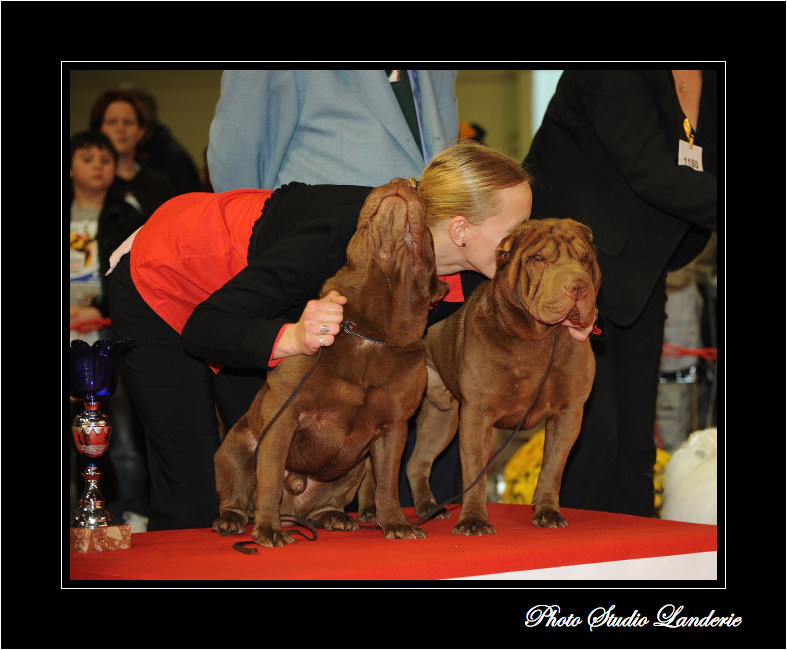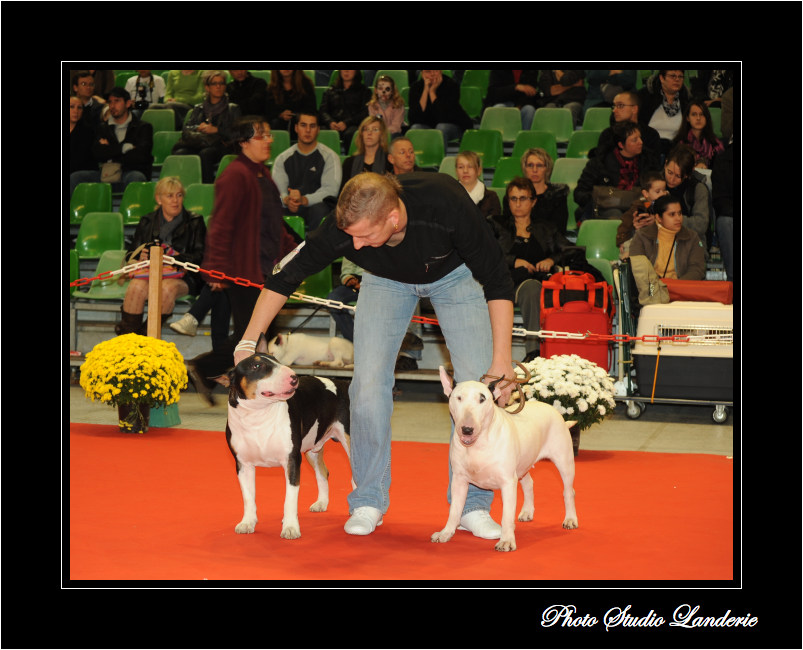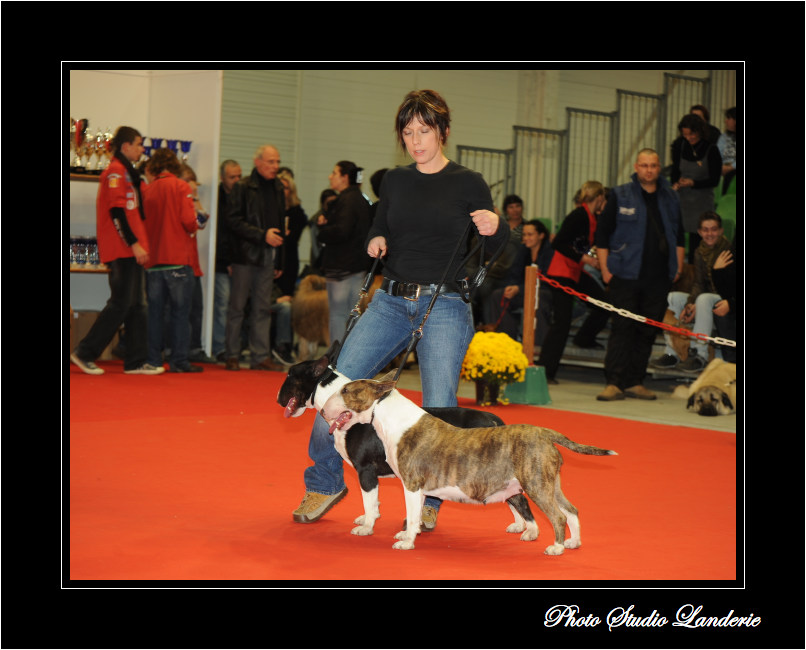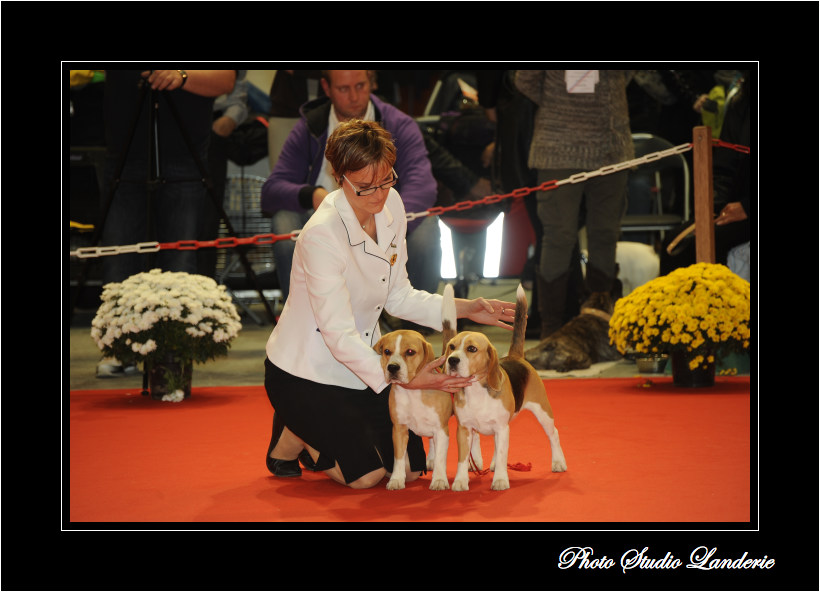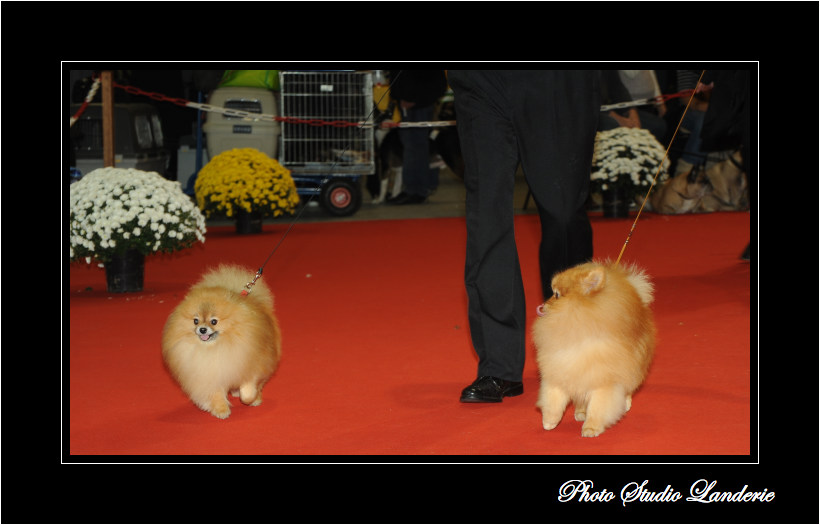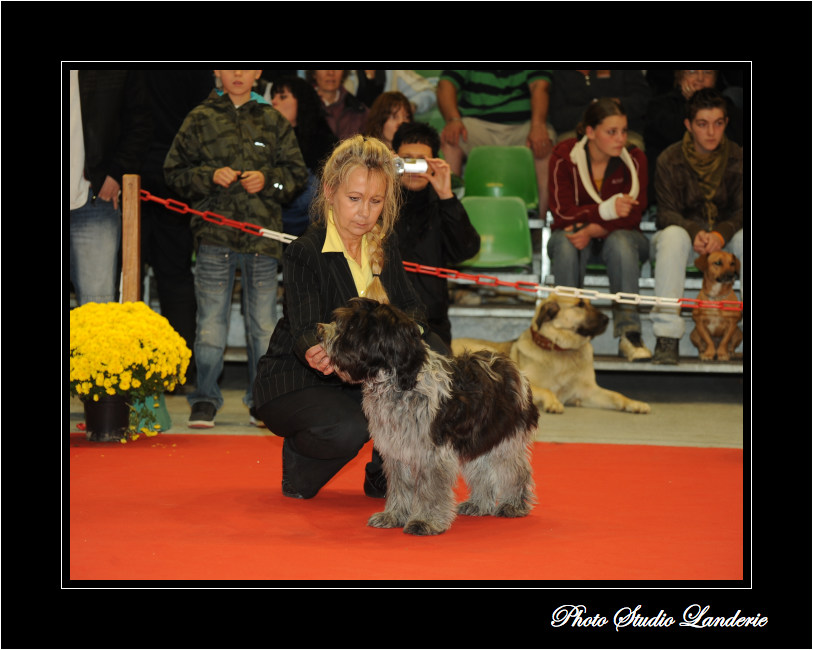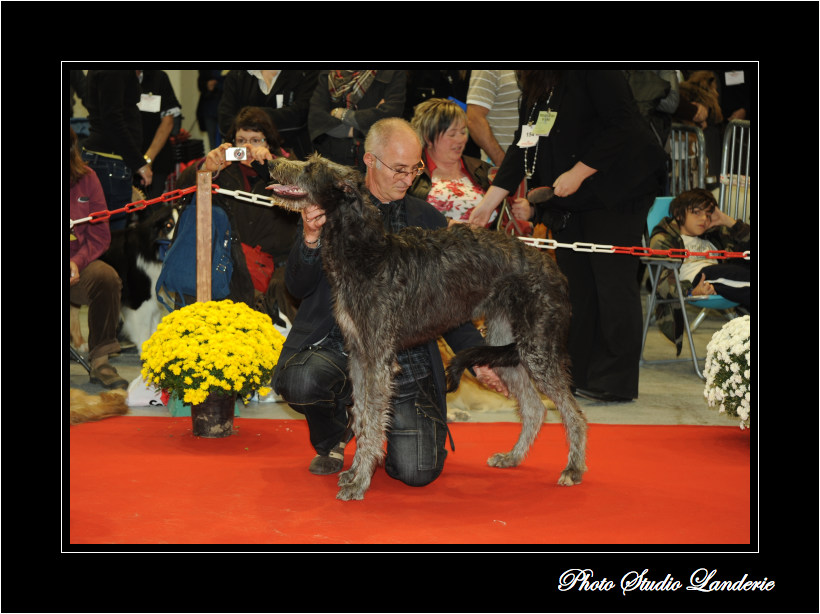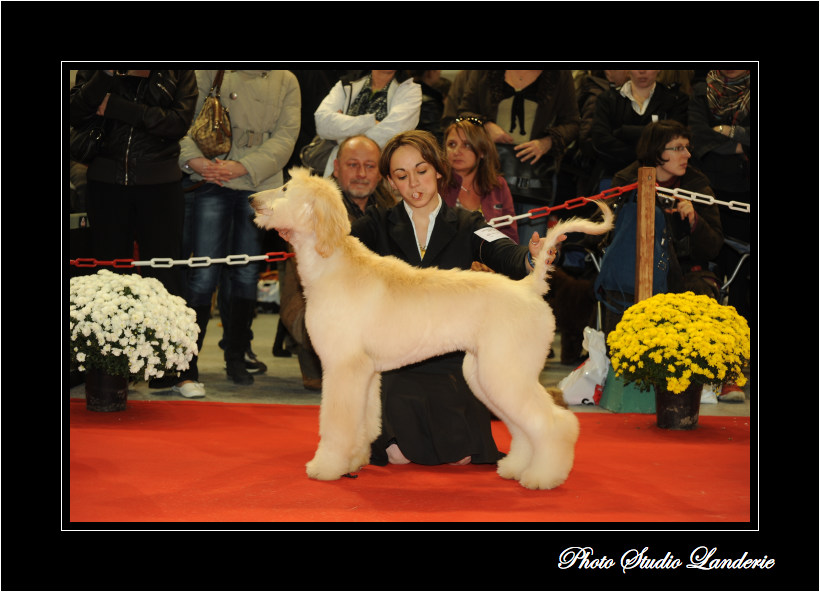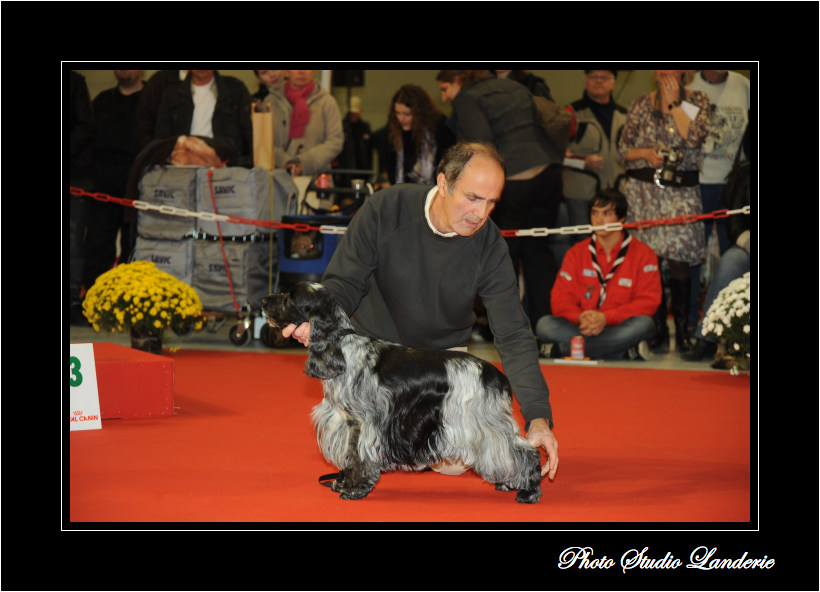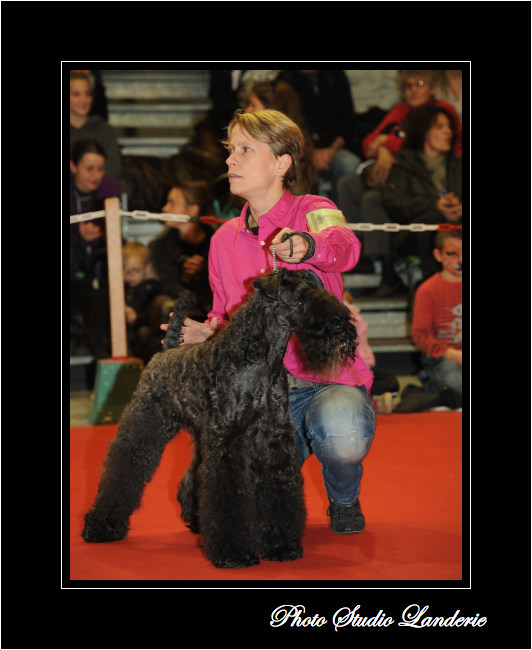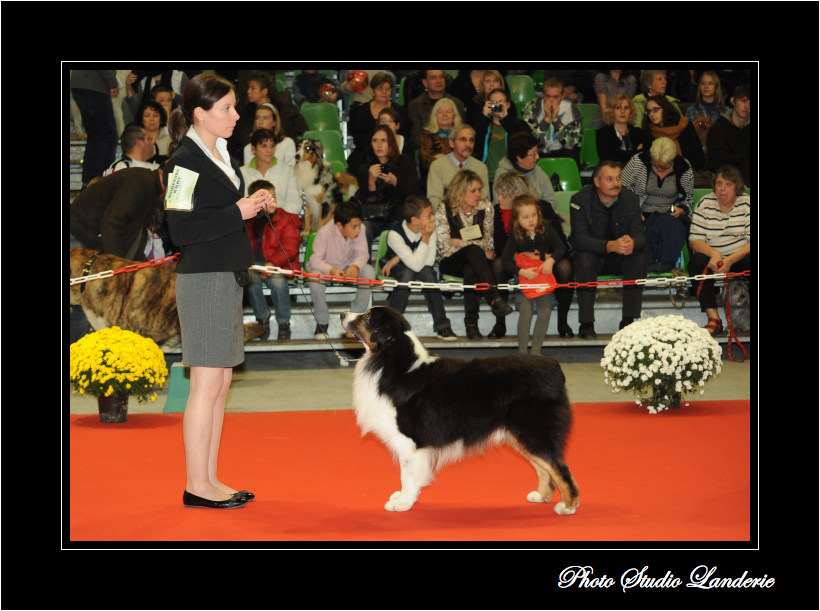 Grands ou petits, le principe est le même : présenter son chien sous son meilleur jour. Petites et grandes races doivent être appréciées sous leur plus bel angle, leur plus beau statique. Parfois, cela n'est pas facile pour l'exposant avec un chien qui fait son cabot ou sa tête de mule ce jour-là !
Big or small, it's the same rule : to show your dog at its advantage. Big breeds or small breeds have to be assessed under their best profile, their best flattering light. Sometimes, it's not easy for exhibitors when their dogs show off or are as stubborn as a mule.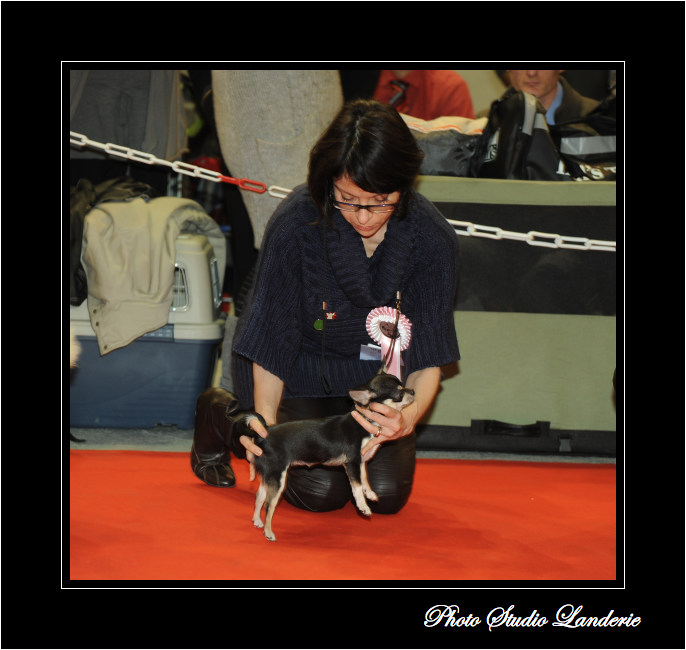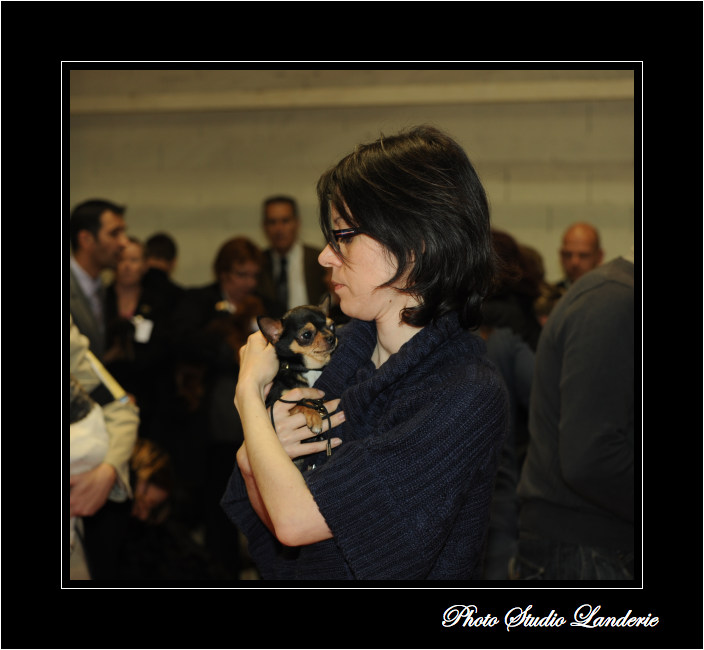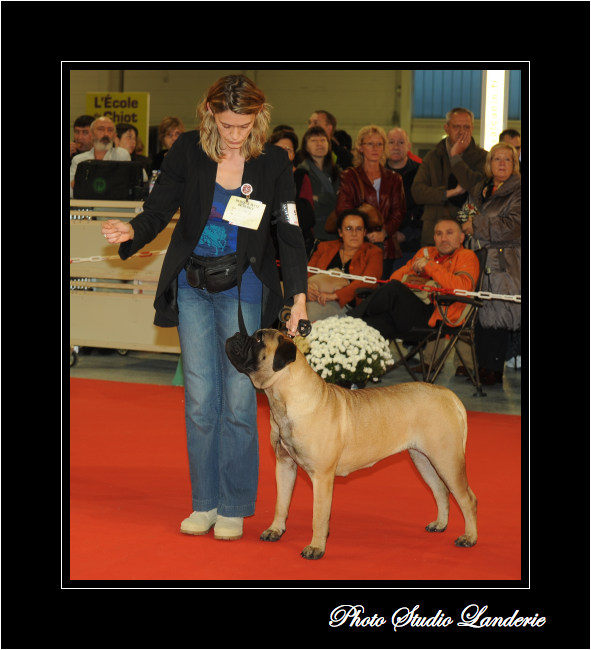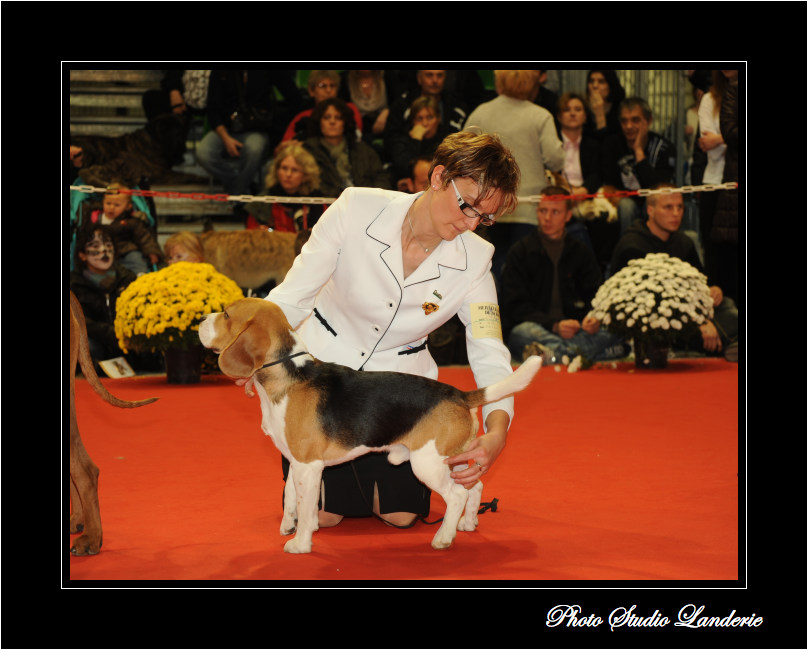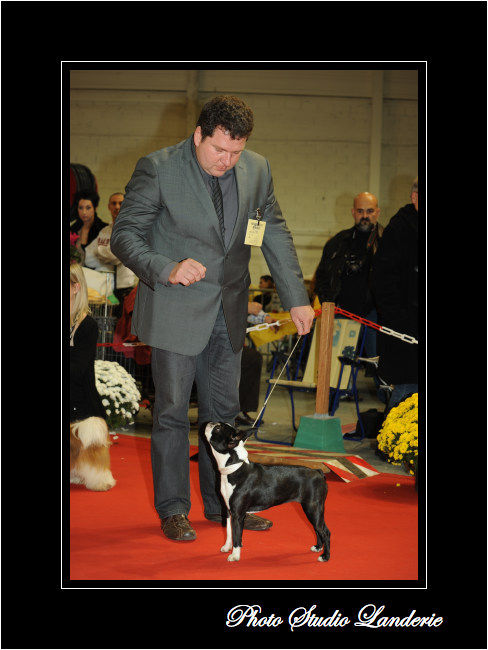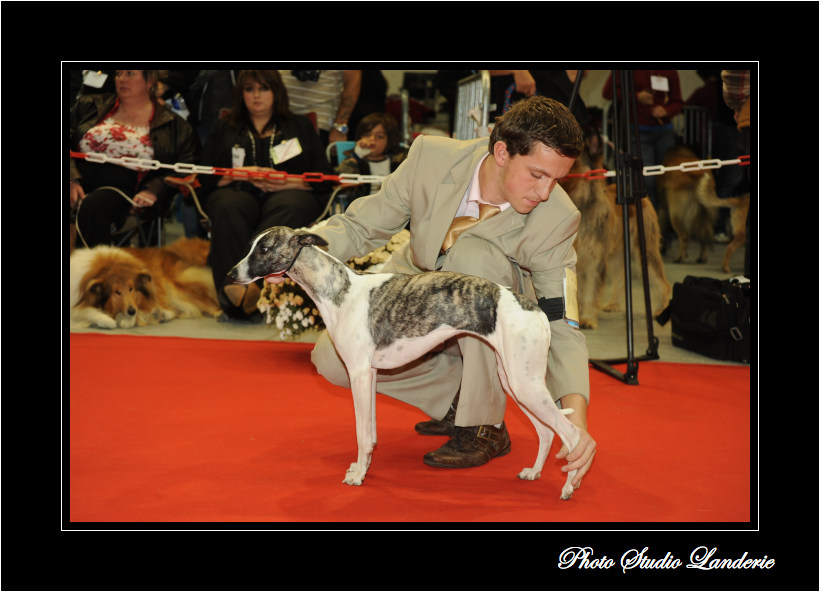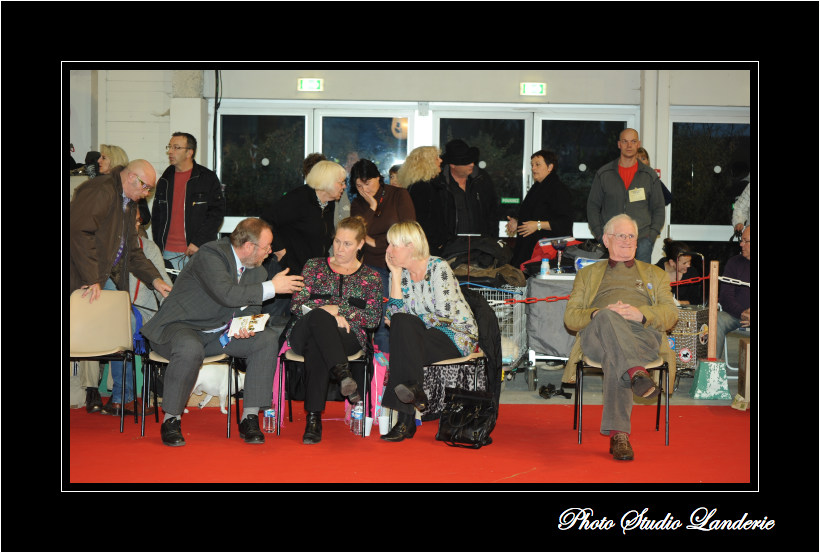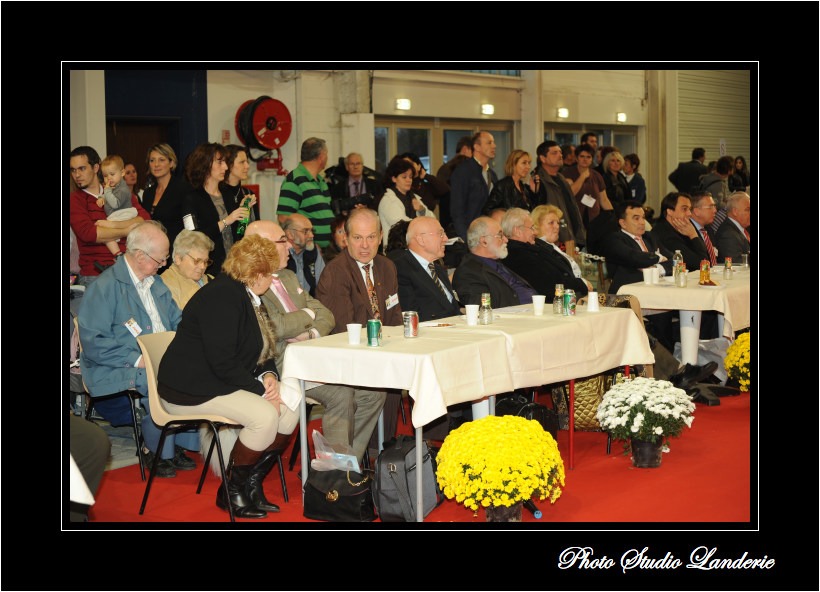 Autour du ring d'honneur, les juges sont rassemblés. L'occasion pour eux de revoir les chiens qu'ils ont primés. Pas de regrets Mesdames Messieurs ?
Around the main ring, the judges are gathered. It's the opportunity for them to see again the dogs they have rewarded. No regrets, everyone ???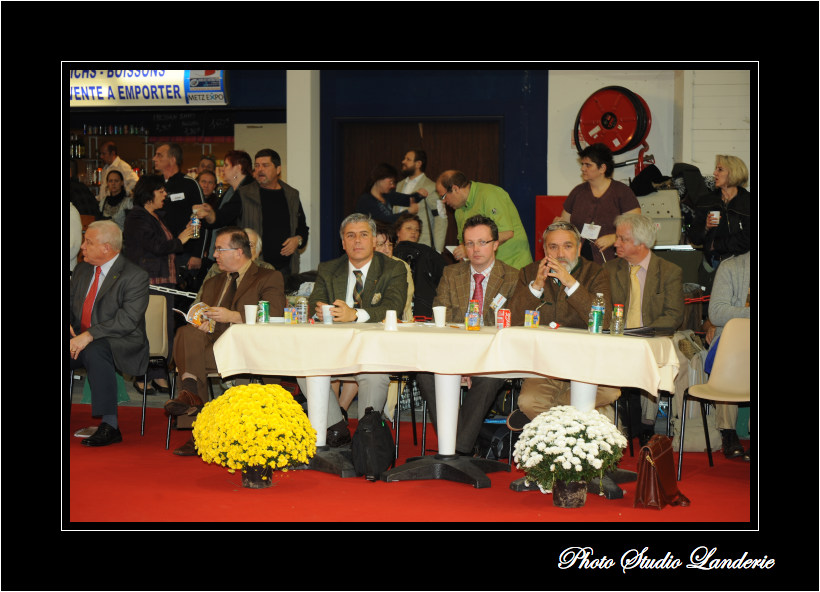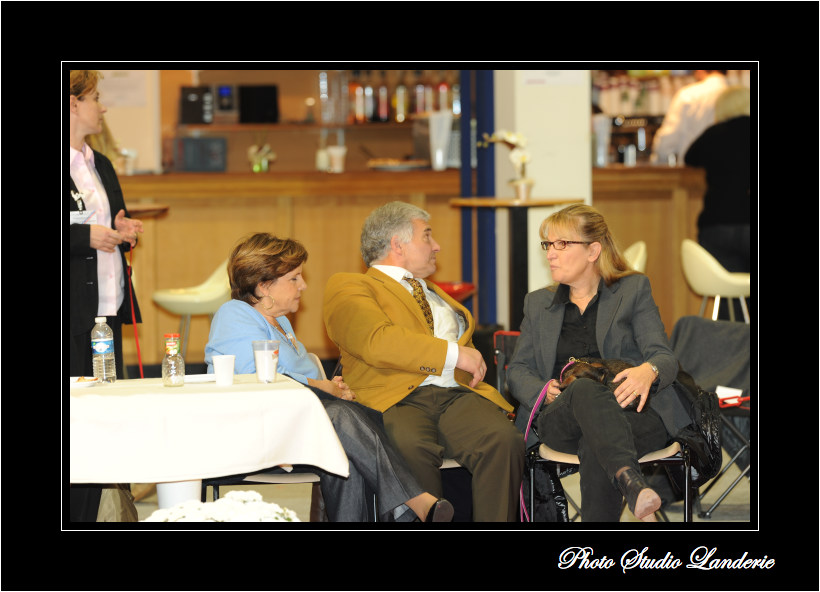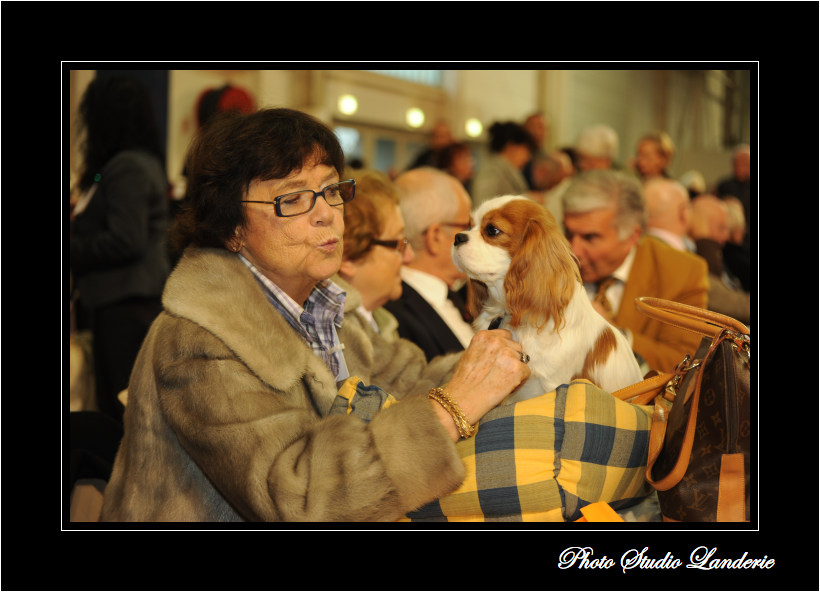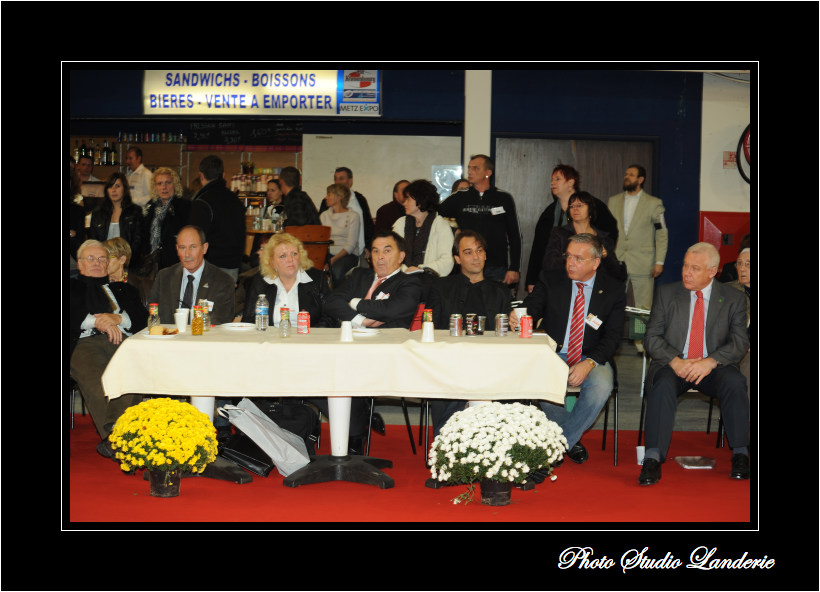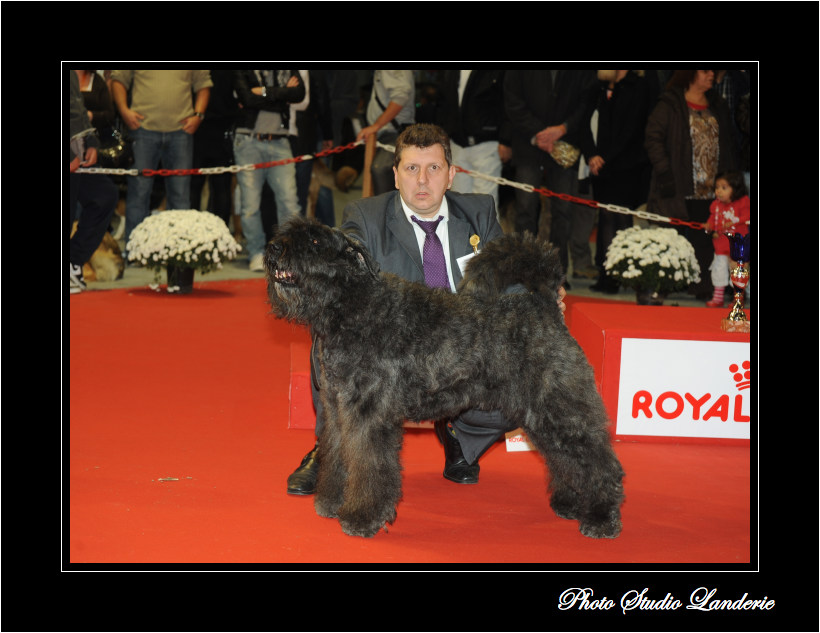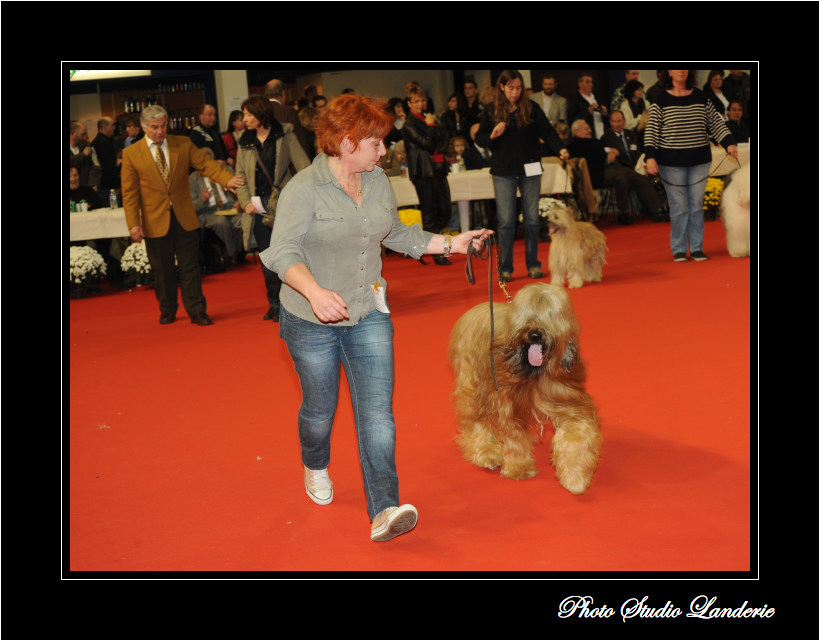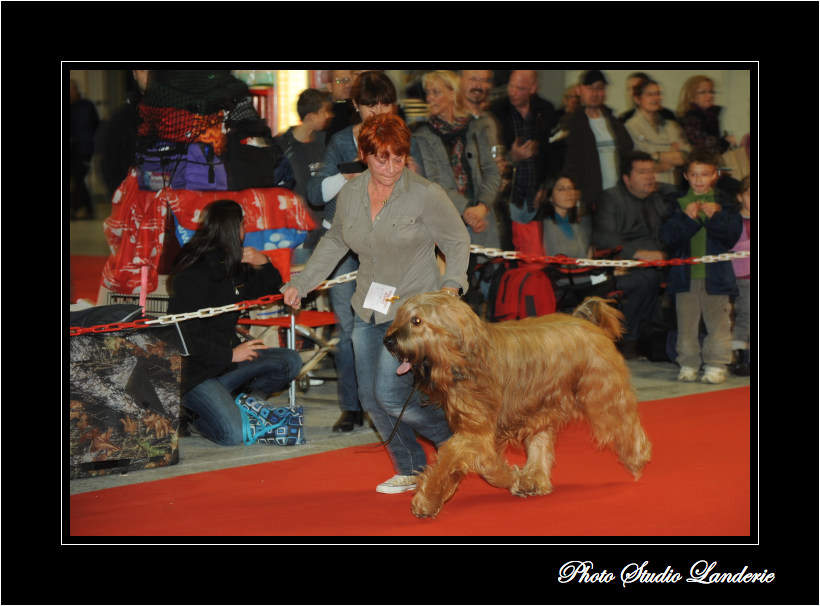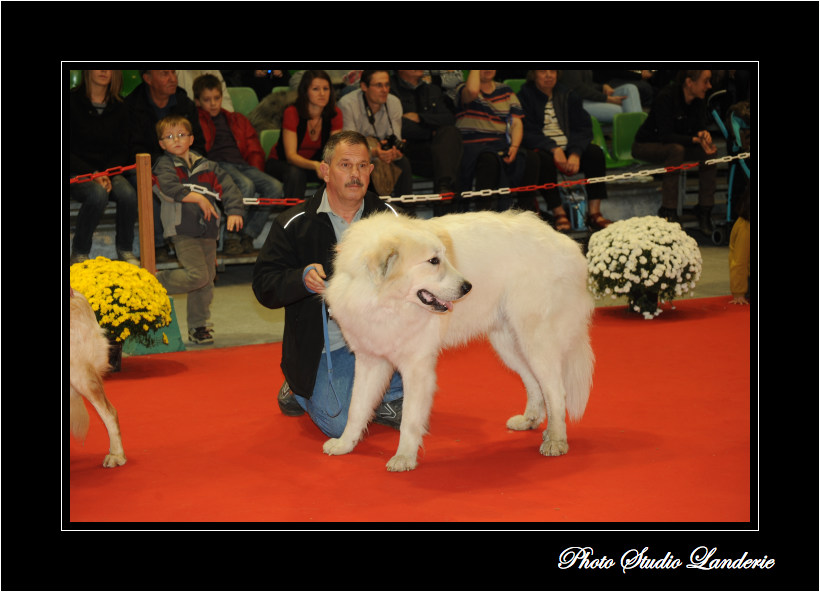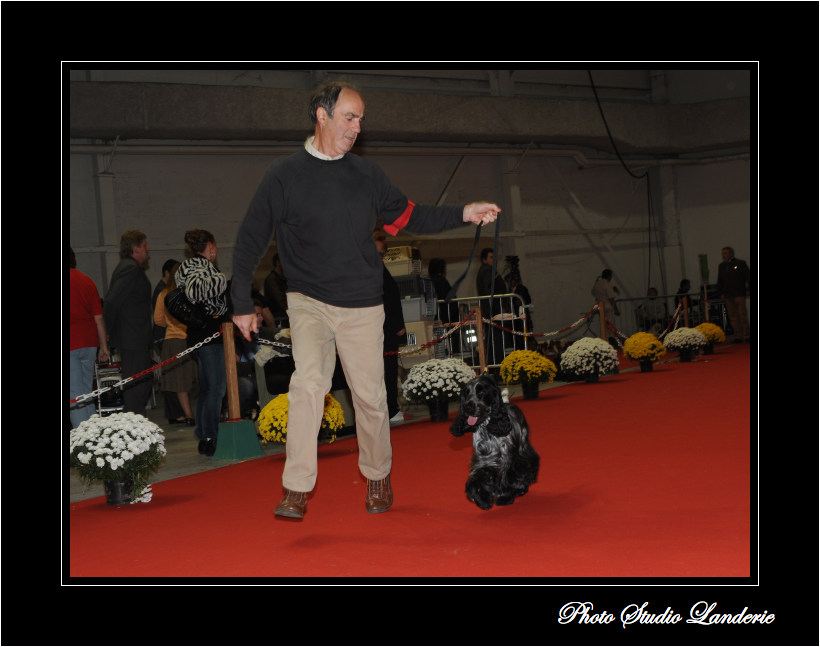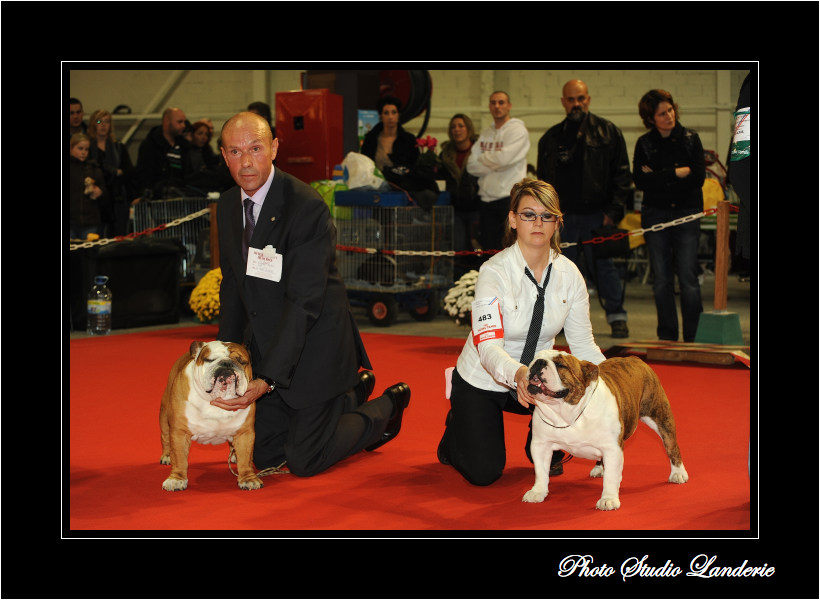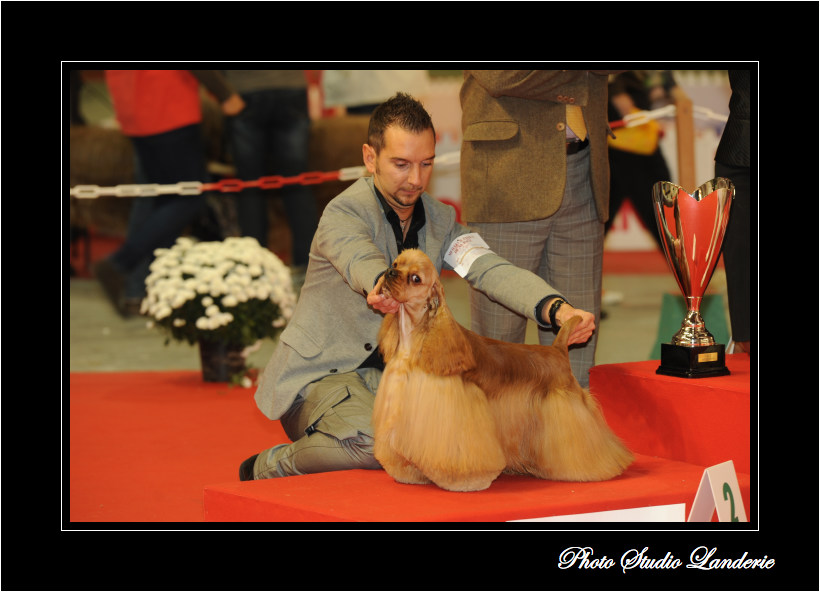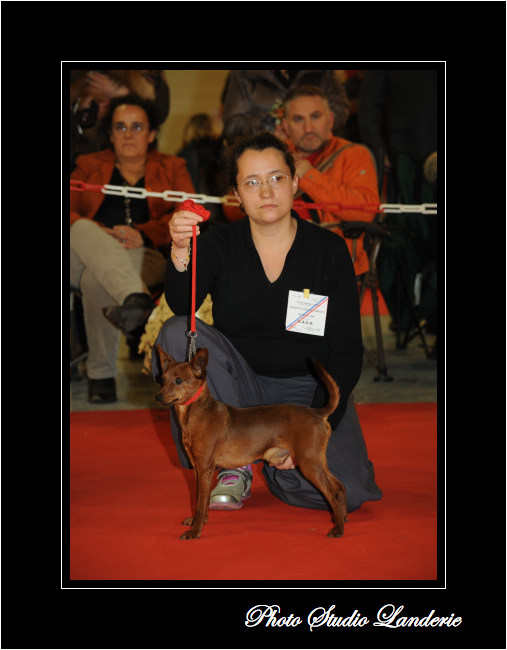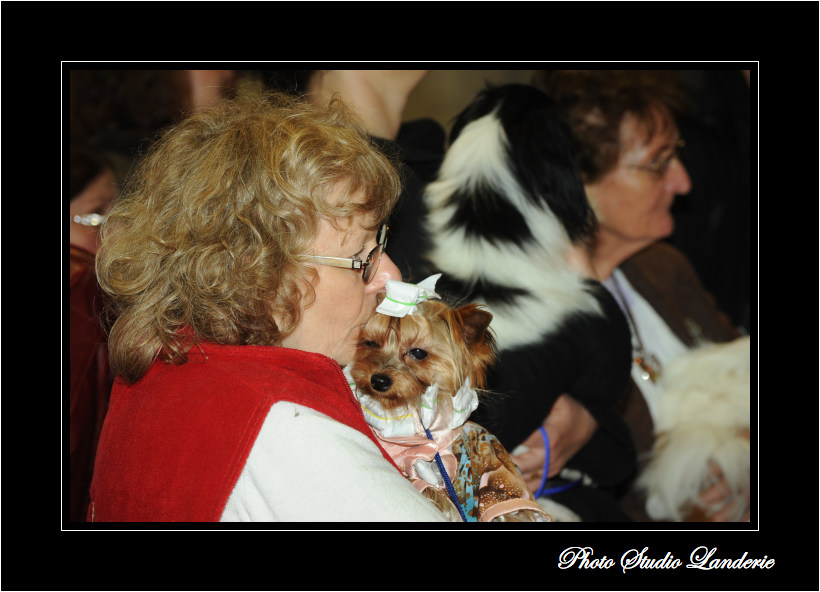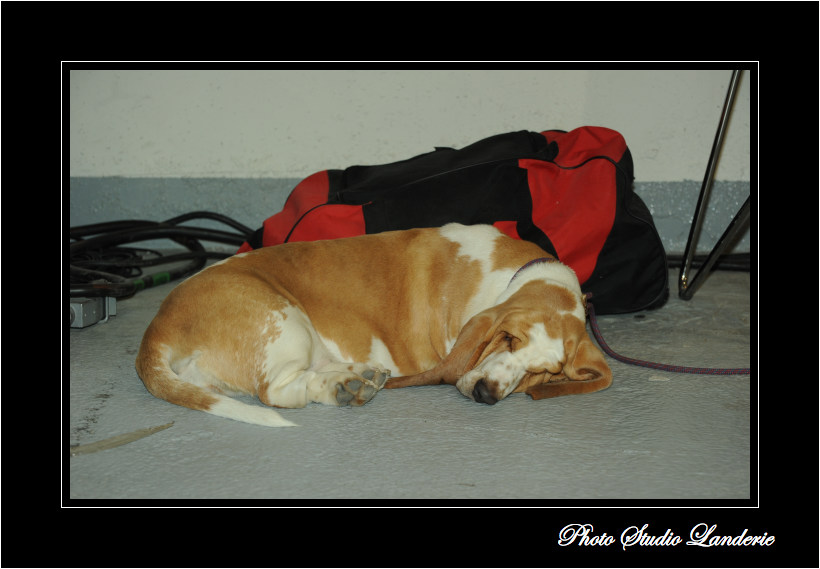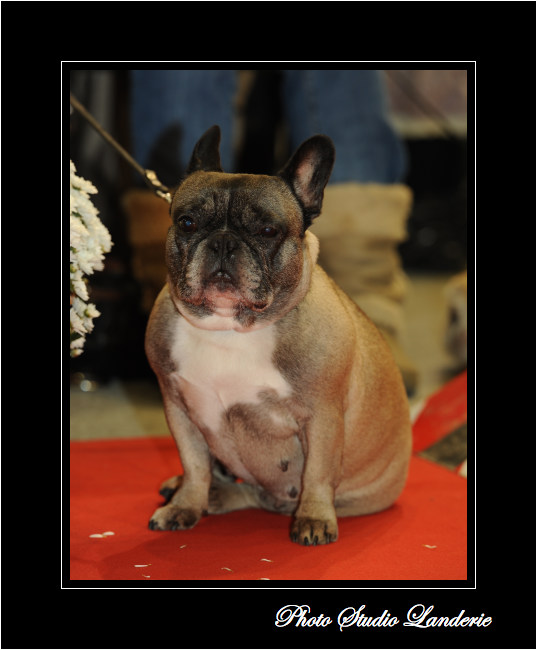 Il y a aussi les chiens qui regardent tout ça en simples spectateurs... moins stressés que leurs congénères et leurs maîtres !
There are also dogs which watch all this as spectators... they have less stress than their fellows or their owners.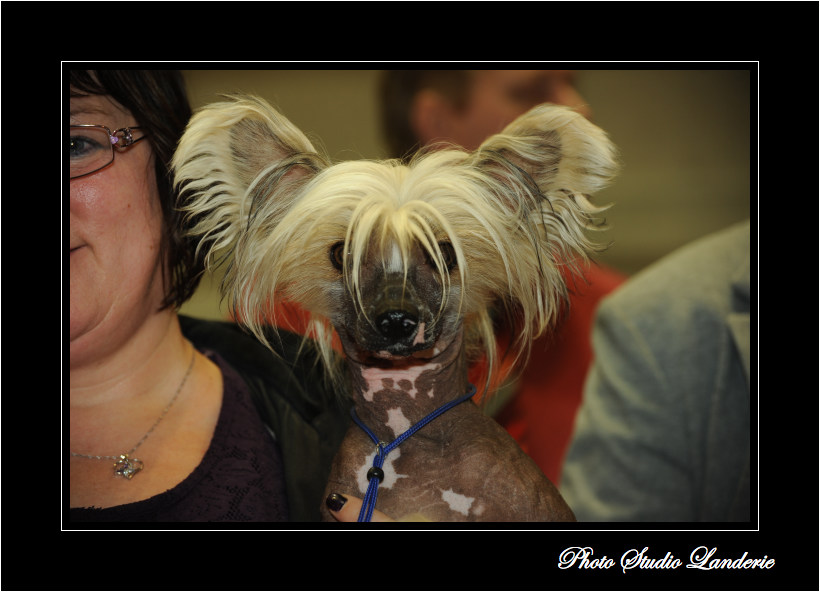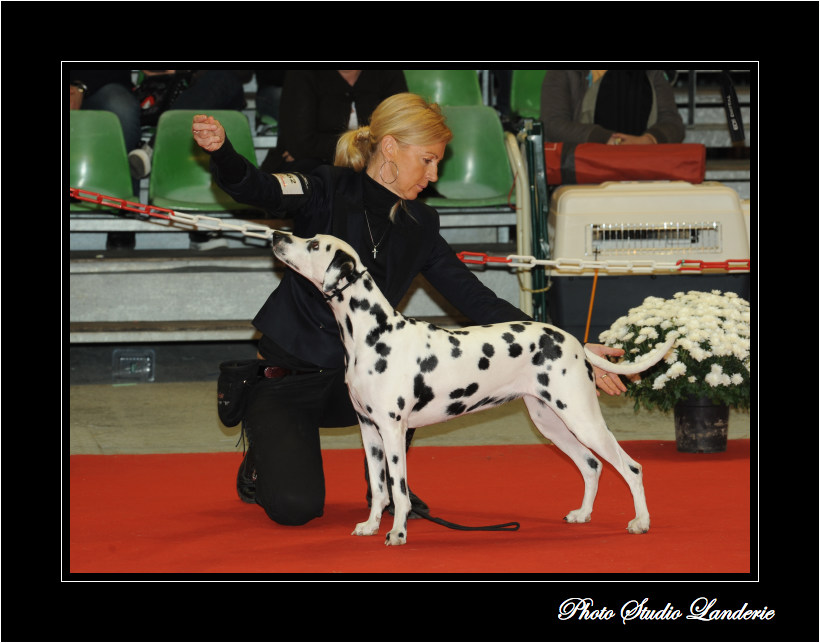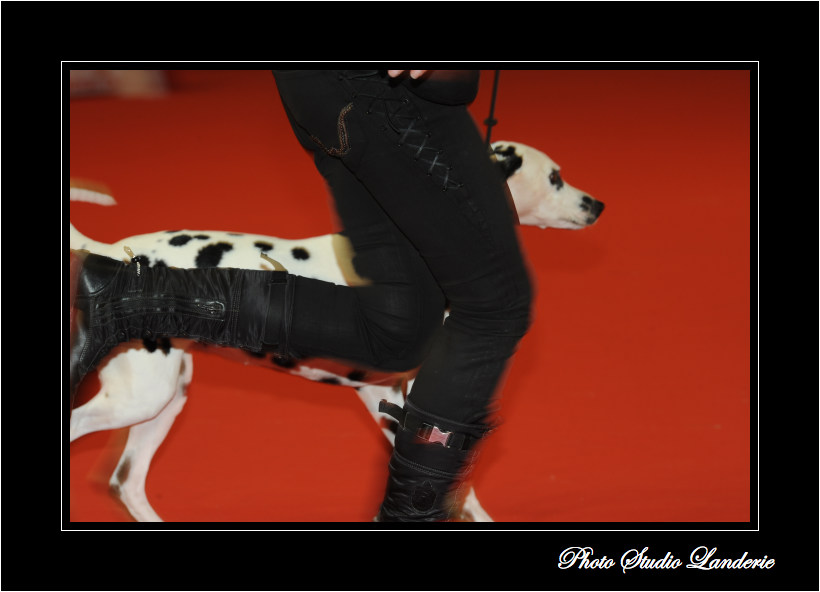 Il faut parfois ne pas manquer de souffle pour les allures ! Si le chien marche en cadence, l'exposant doit suivre... c'est un véritable exercice physique.
You mustn't have be short of breath for the gait ! If the dog is fast, the exhibitor has to follow… it is really physical.
<![if !supportLineBreakNewLine]>
<![endif]>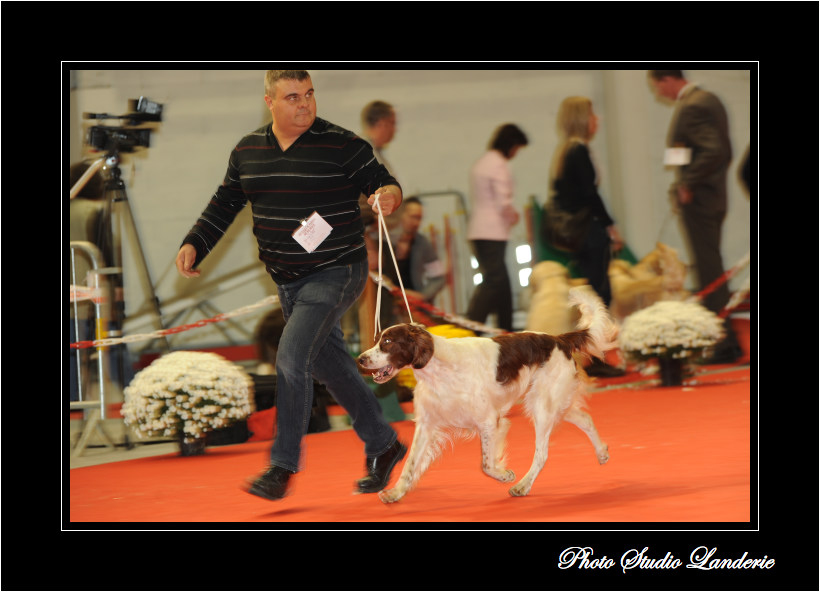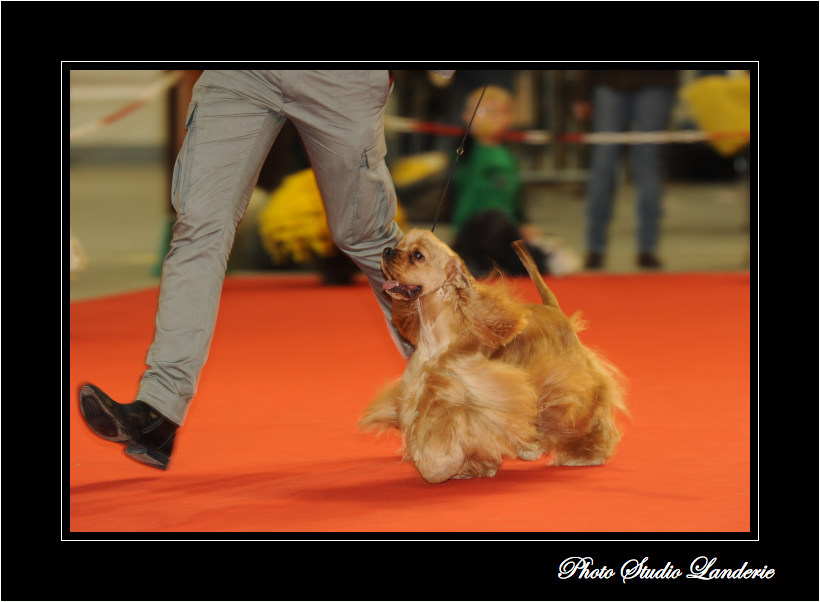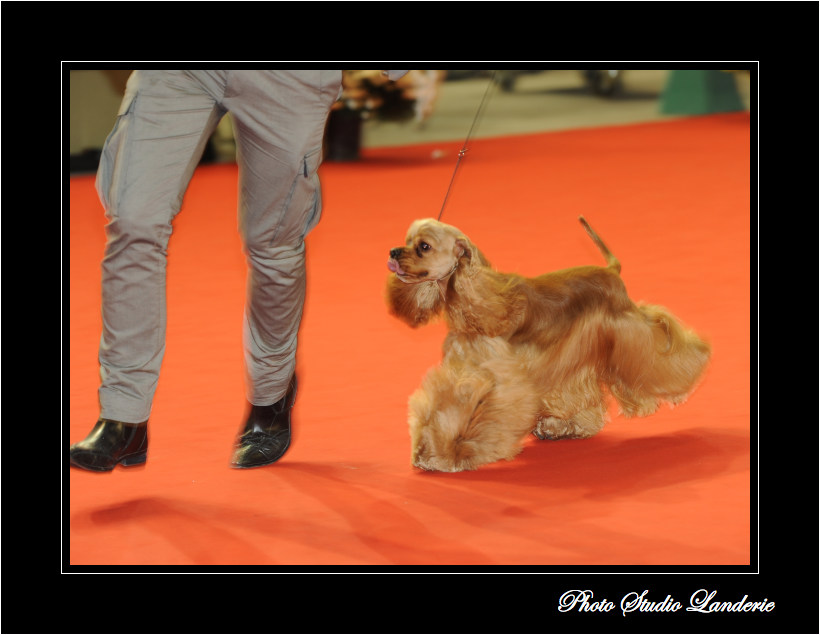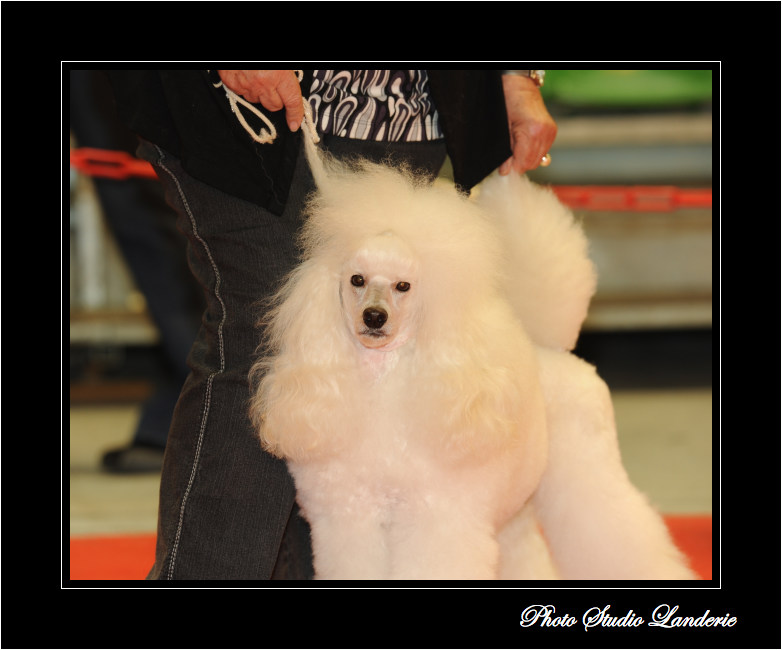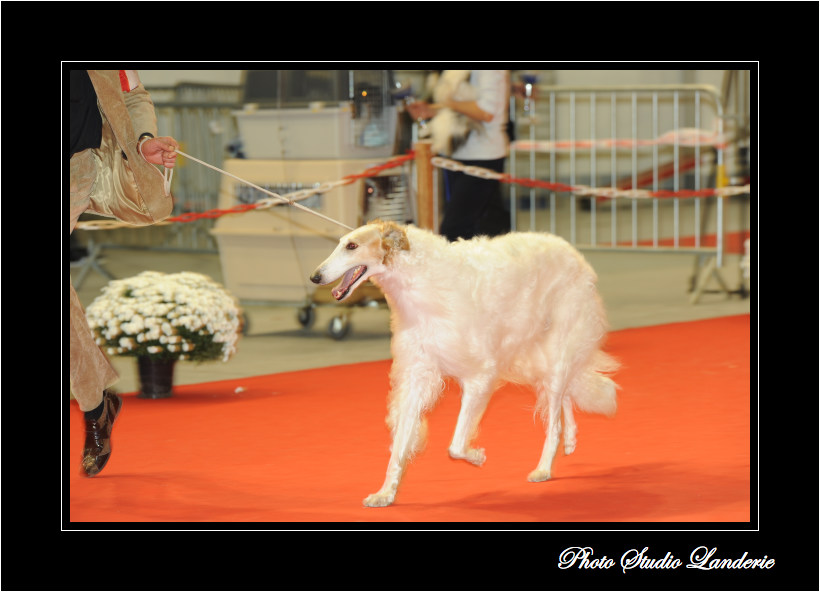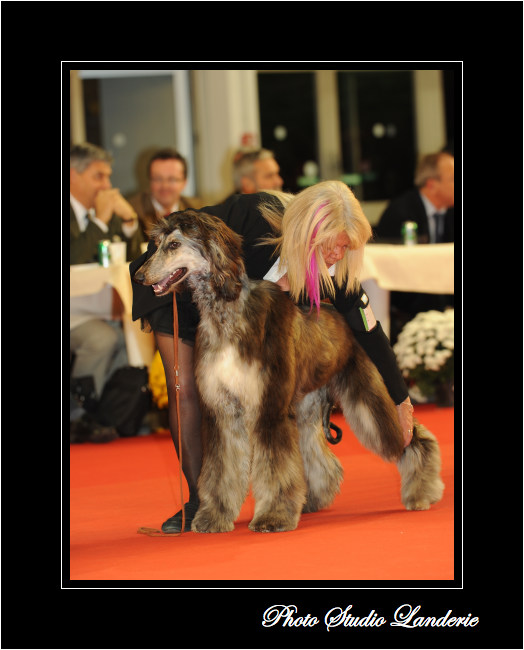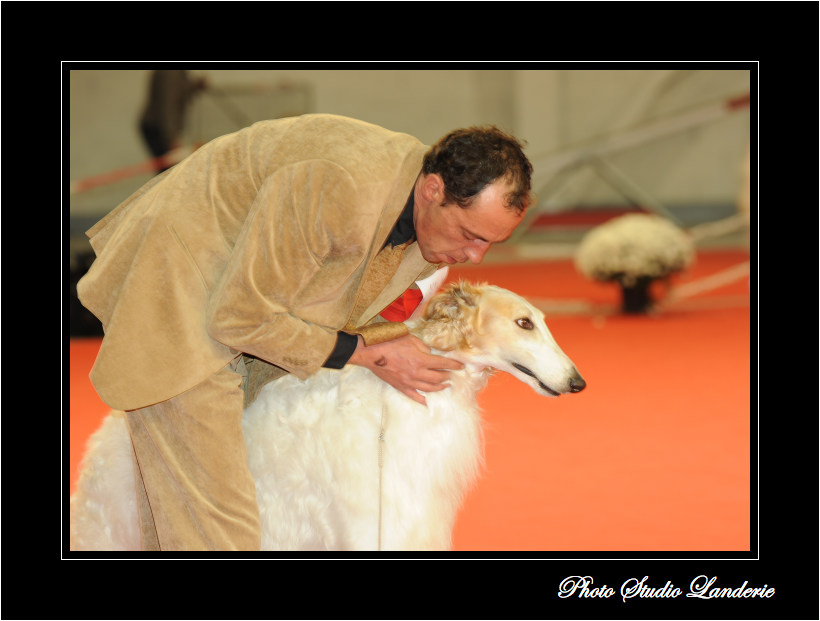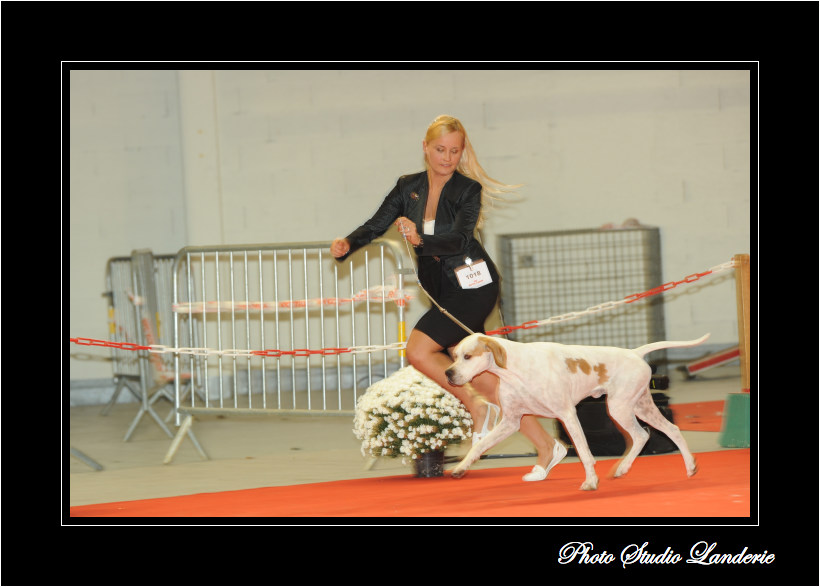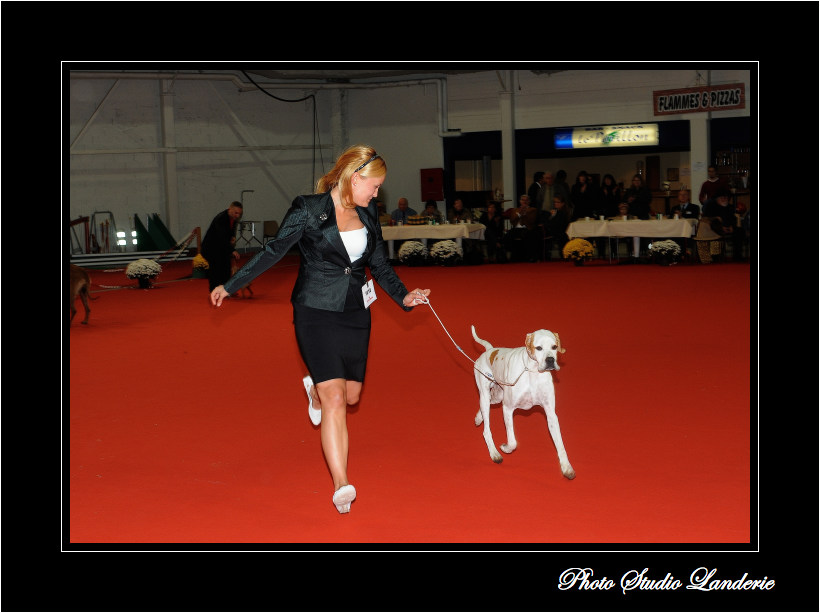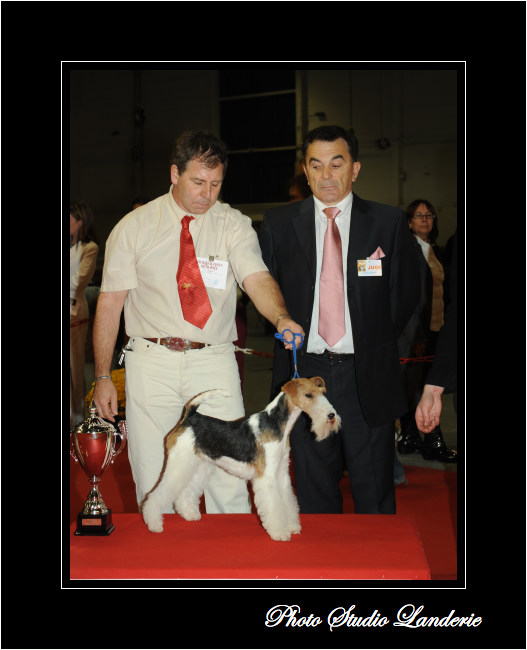 Le podium, c'est ce que tout le monde vise, mais parfois il y a beaucoup de prétendants pour un seul élu !
To be the winner, that's what everyone wishes, but sometimes there are many candidates and only one winner.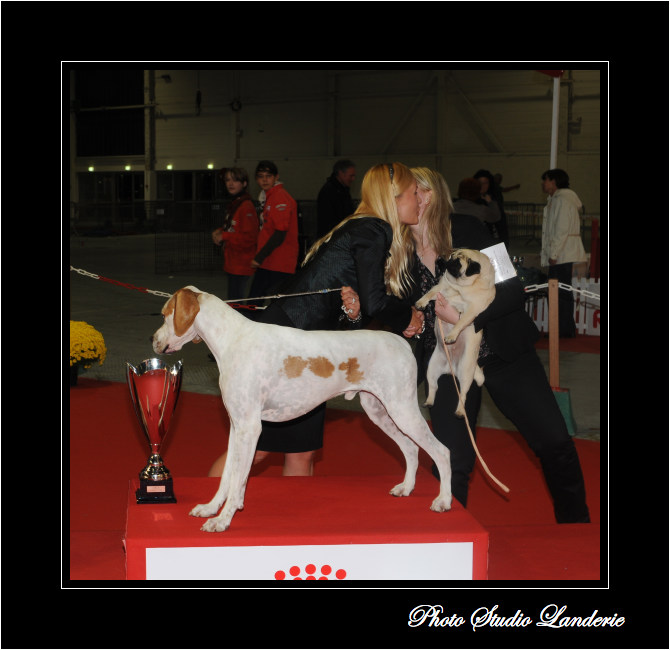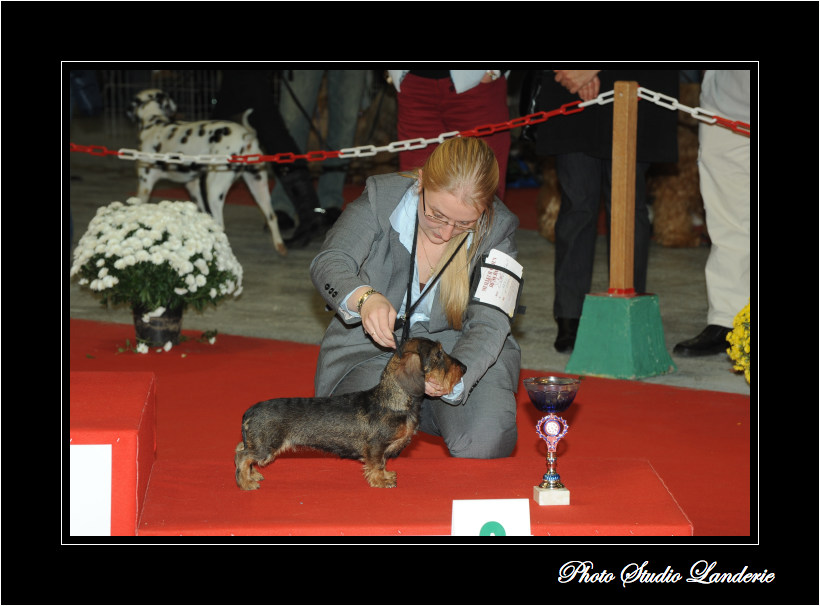 On pose fièrement, on a une larme à l'œil, on est épuisé... c'est ça aussi la vie de champion.
One poses proudly, one has tears in one's eyes, one is exhausted… this is also a champion's life.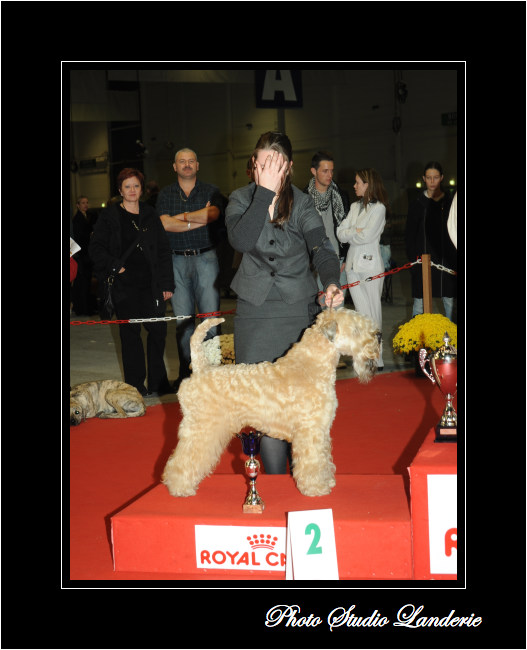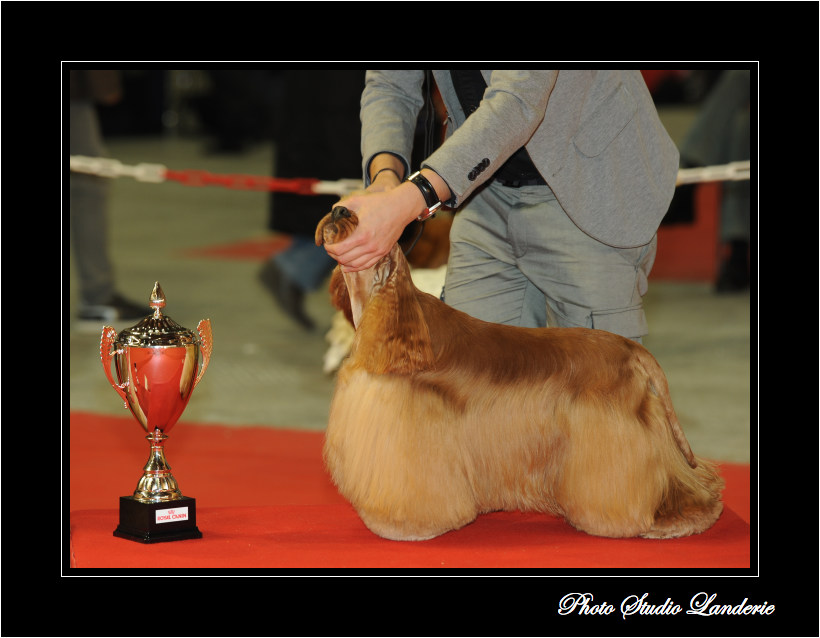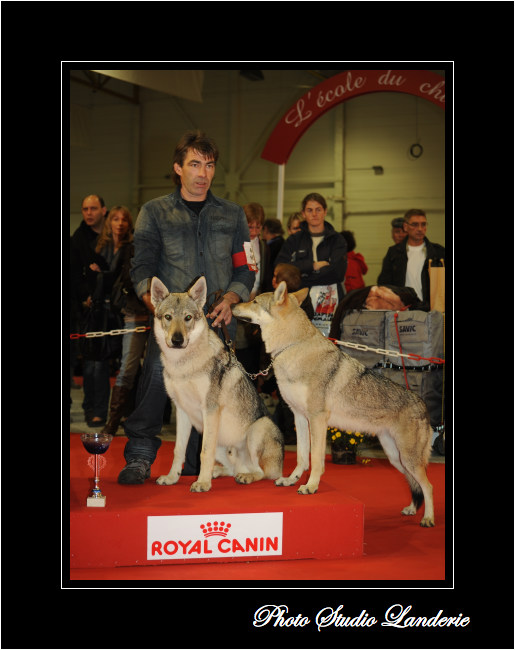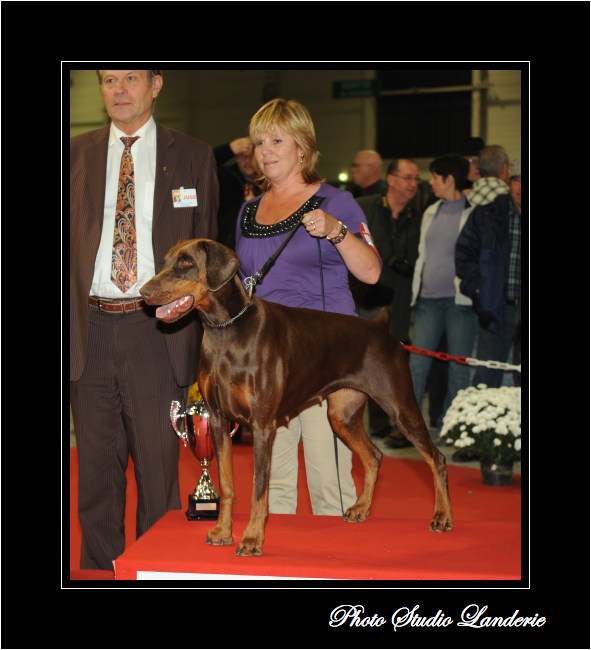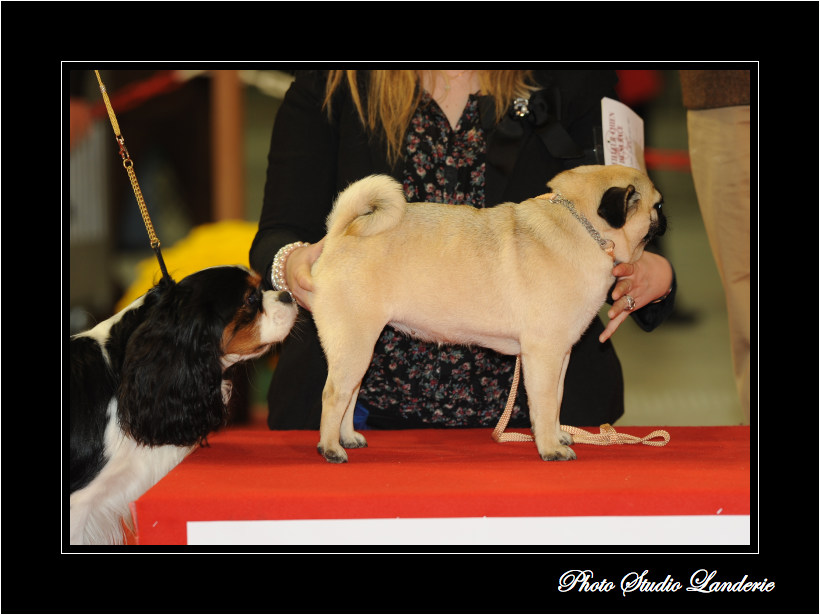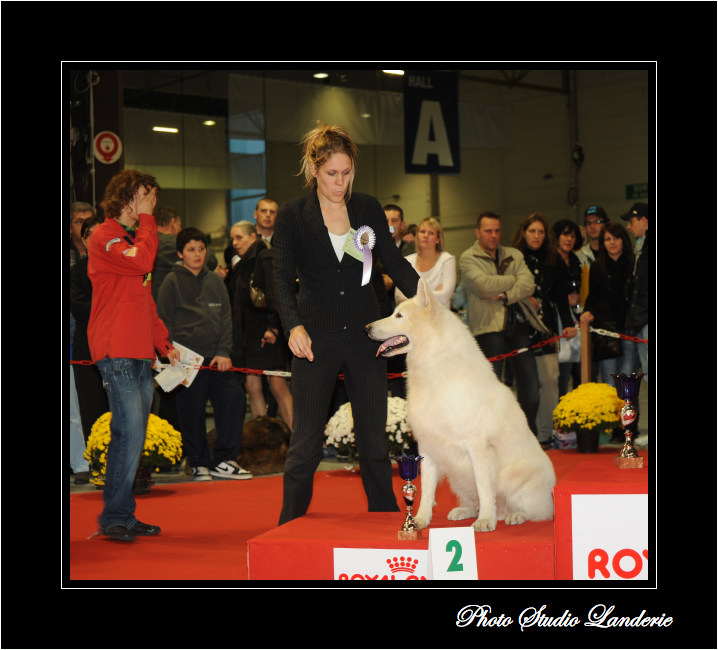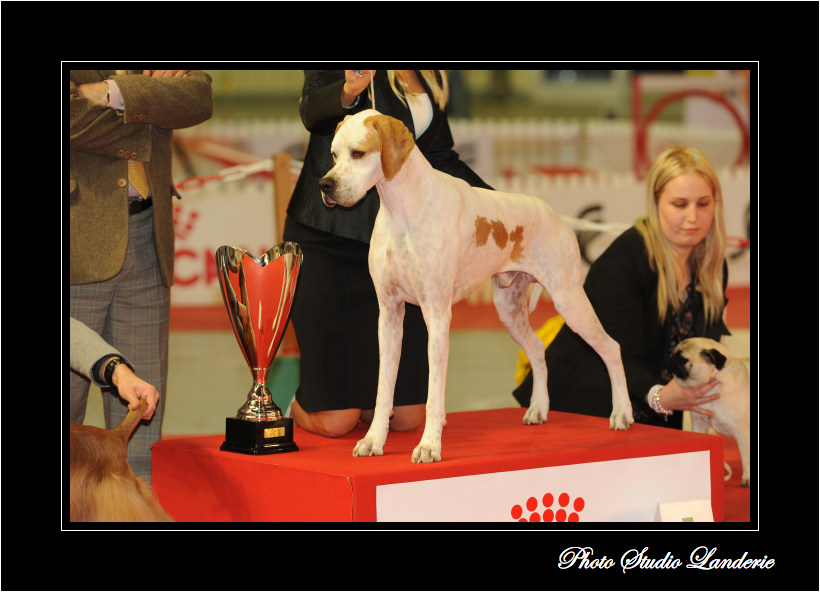 © Copyright Studio Landerie 
Droits de reproduction et de diffusion réservés