Le dimanche : on affiche complet !
On Sunday – the halls have a full house.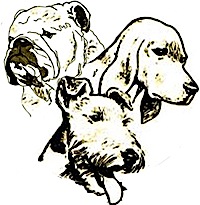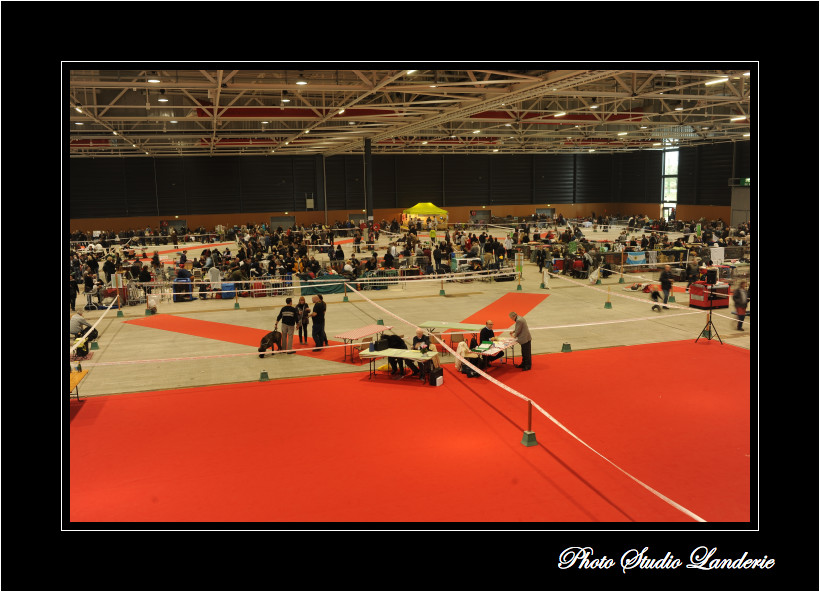 Plus rapidement que le samedi, les halls d'expositions ont été investis par le public dès le matin. C'est l'affluence des grands jours qui confirme le succès de cette expo !
It was faster than on Saturday, the exhibition halls were filled by the public early in the morning. This is the rush which confirms the success of this show.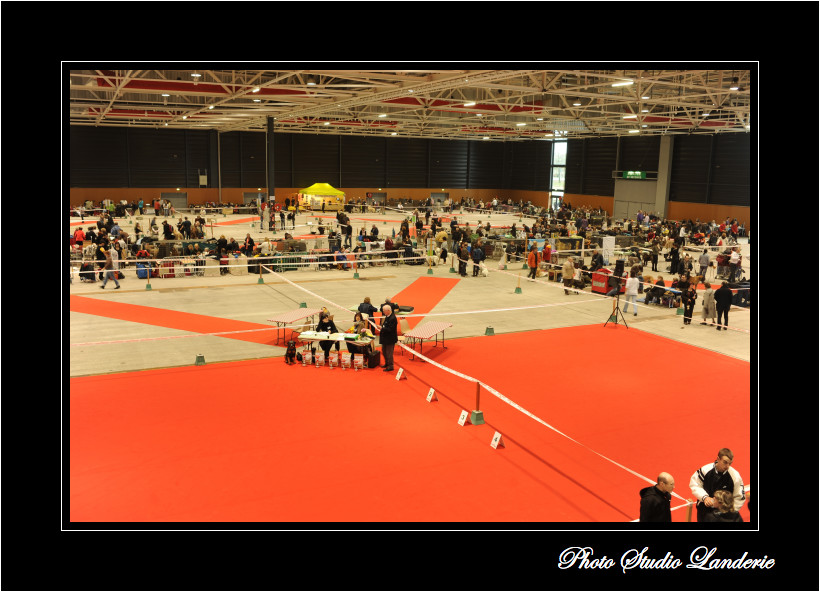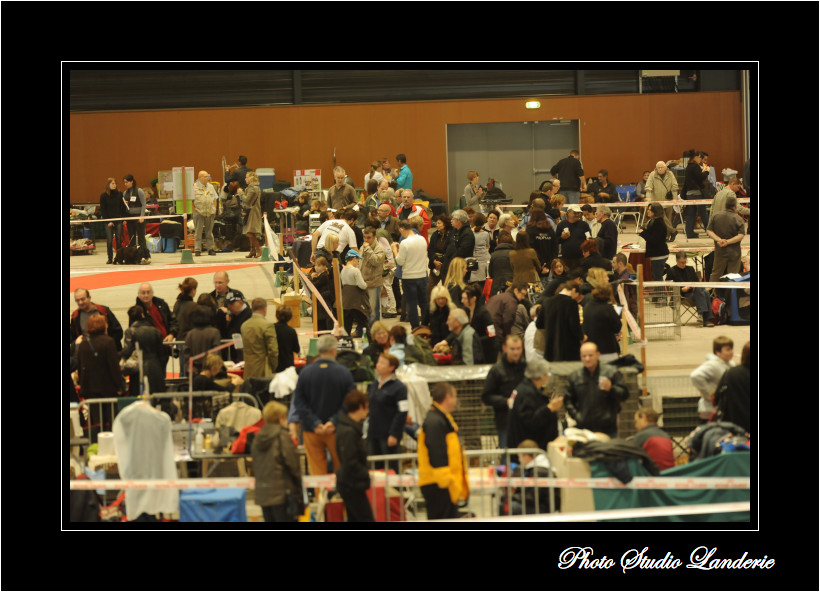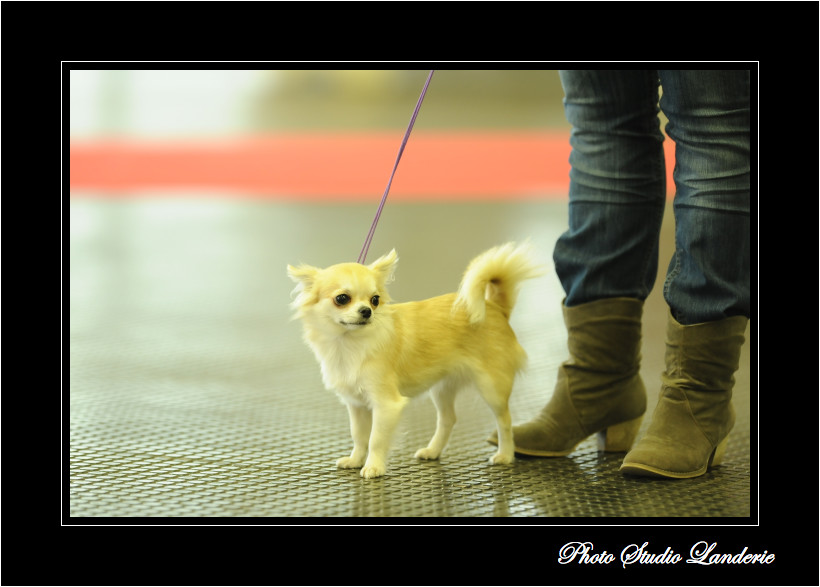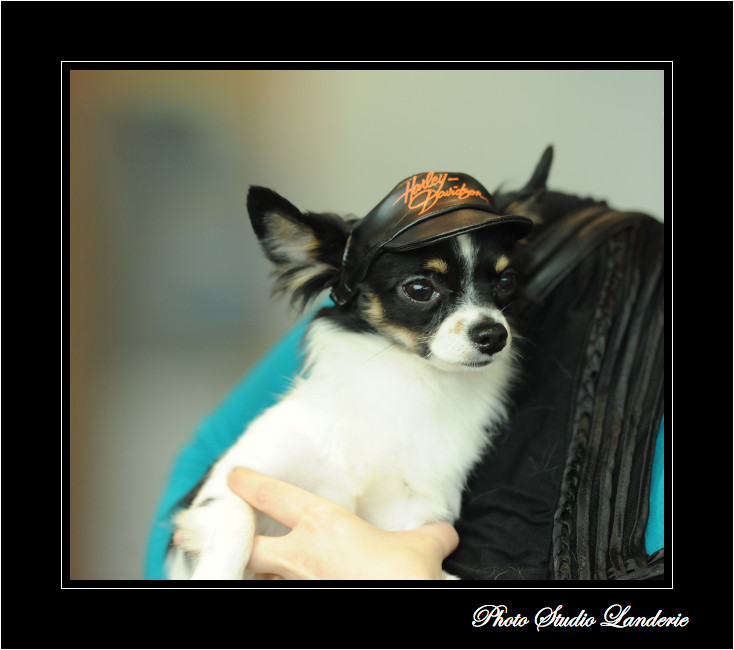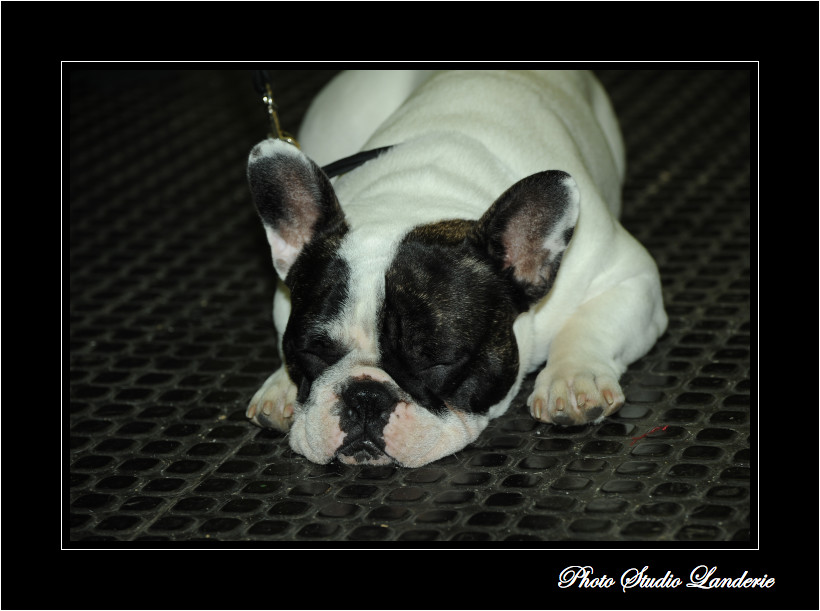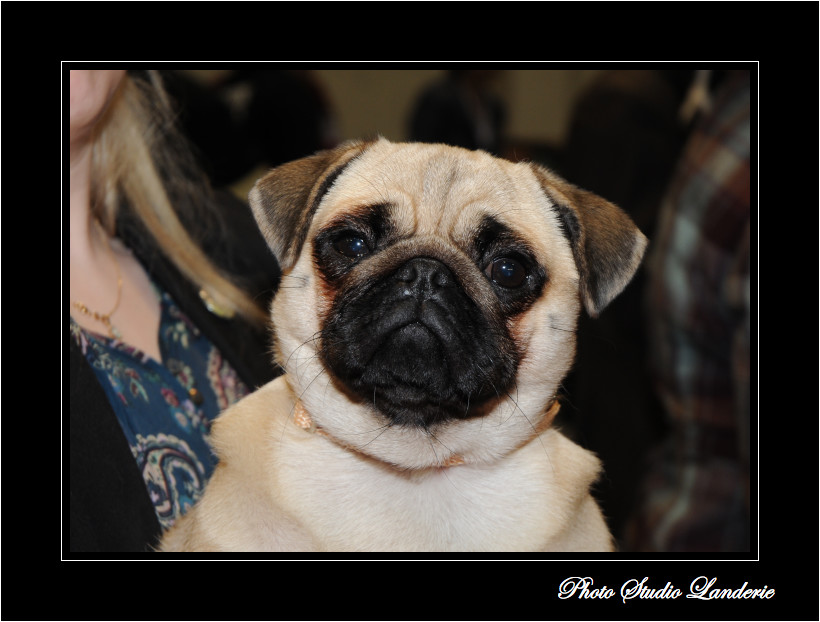 Qu'ils soient eux aussi venus en simples visiteurs, c'est-à-dire inscrits comme non participants, ou bien pour faire partie de la compétition, on lit moins d'angoisse dans les yeux de ces chiens que dans ceux de leurs maîtres !
Even for these dogs which were in the non competing class, or for the ones what will compete, less anguish can be seen in their eyes than in their masters'.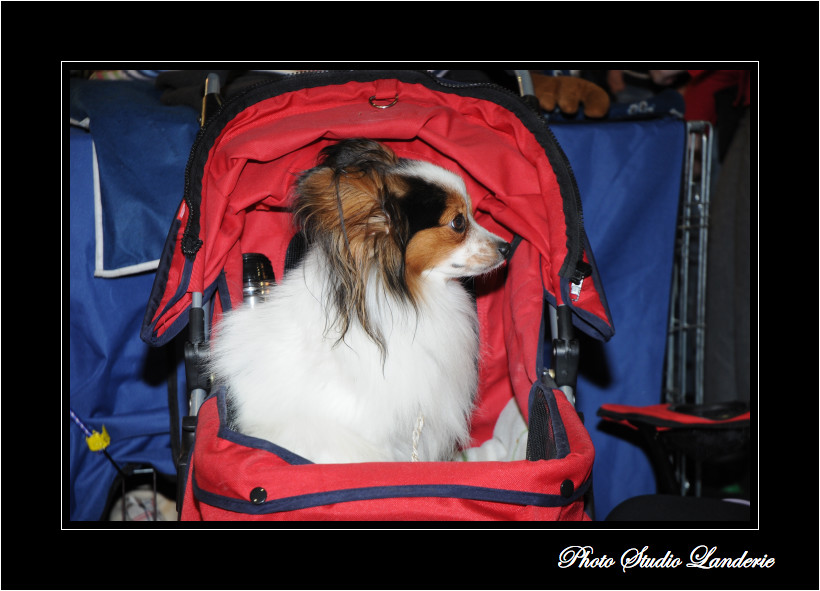 L'accessoire indispensable du passionné : une pièce de vêtement à l'effigie de sa race. C'est tout ce qui fait la différence et cela devient un signe ostentatoire !
The must for the enthusiast : an item of clothing bearing the effigy of his breed. This is what makes the difference and it becomes an ostentacious sign.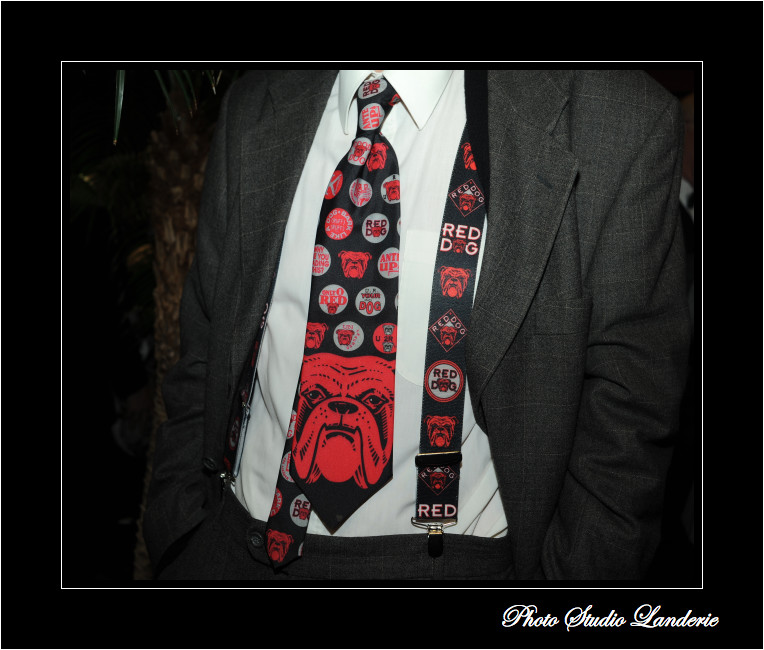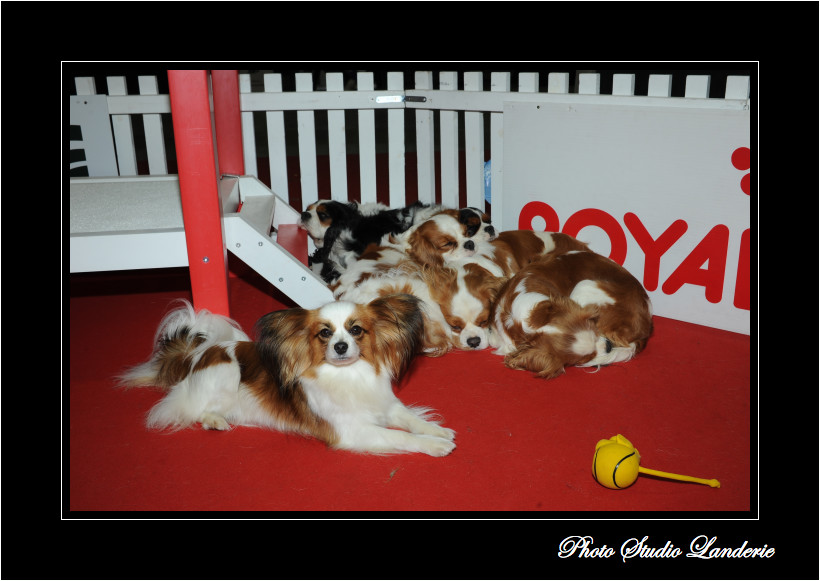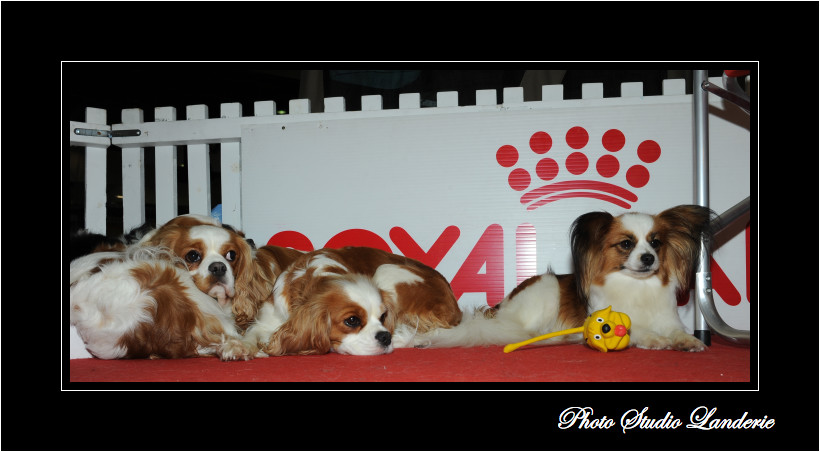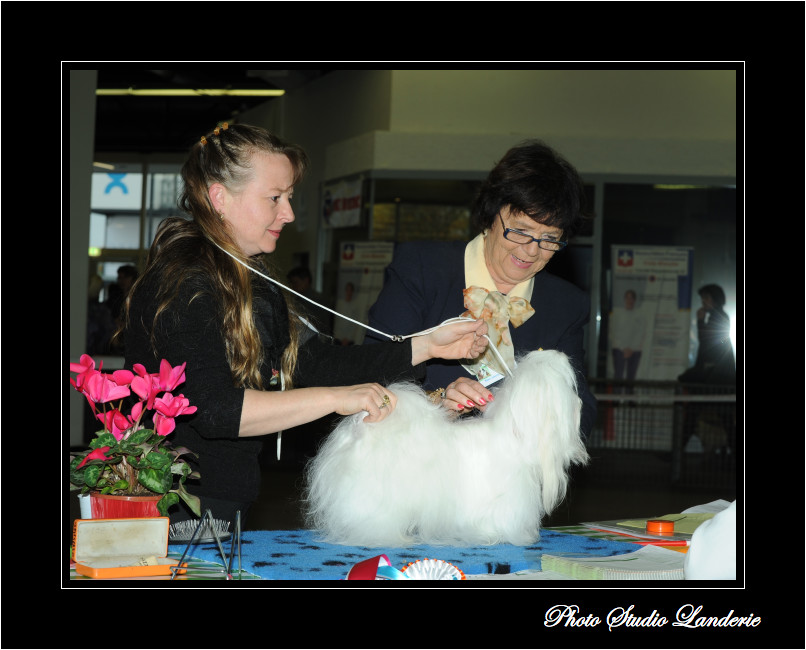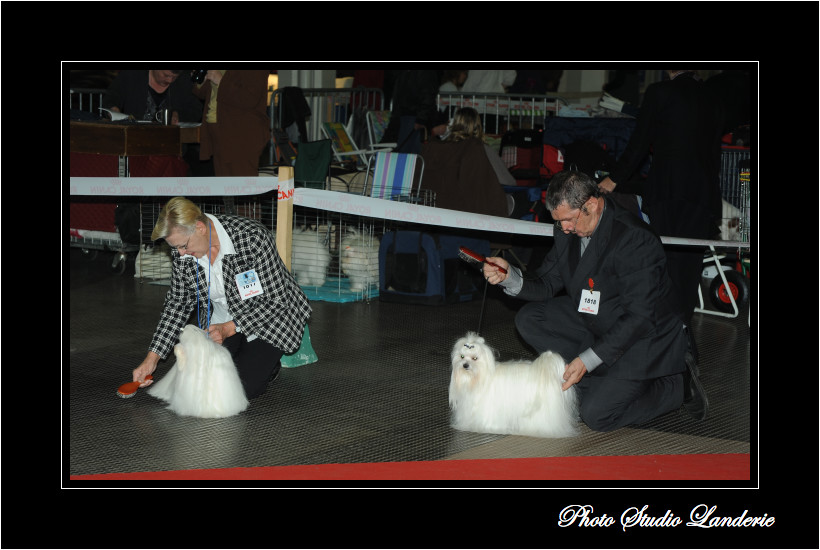 Les chiens à poils longs doivent subir l'immanquable séance de toilettage. Pas un poil ne doit dépasser ! les poils courts et ras n'ont pas ce soucis d'esthétisme, même s'ils se doivent d'être "nickels".
Long hair dogs must bear the inevitable grooming session. Not a single hair can stick out ! the short haired ones don't have aesthetics to worry about, even if they have to be perfect.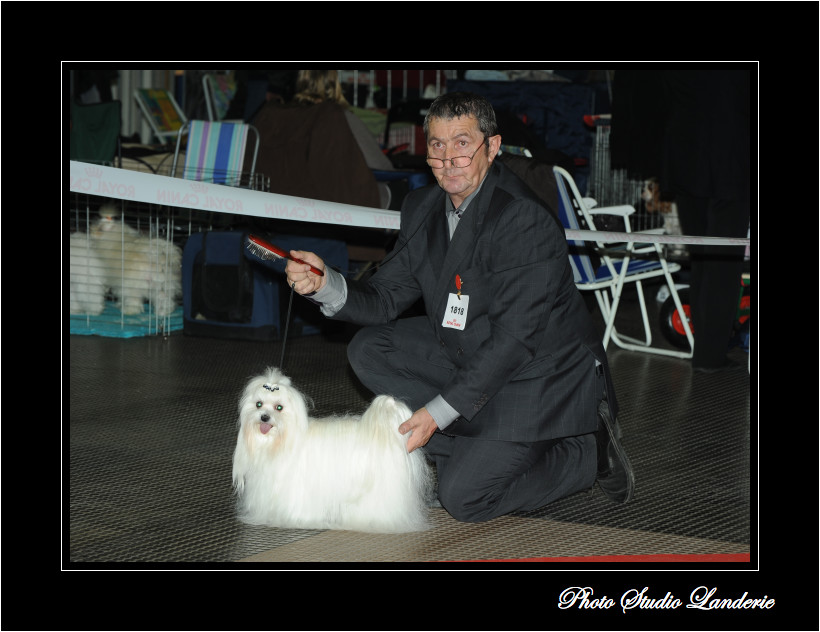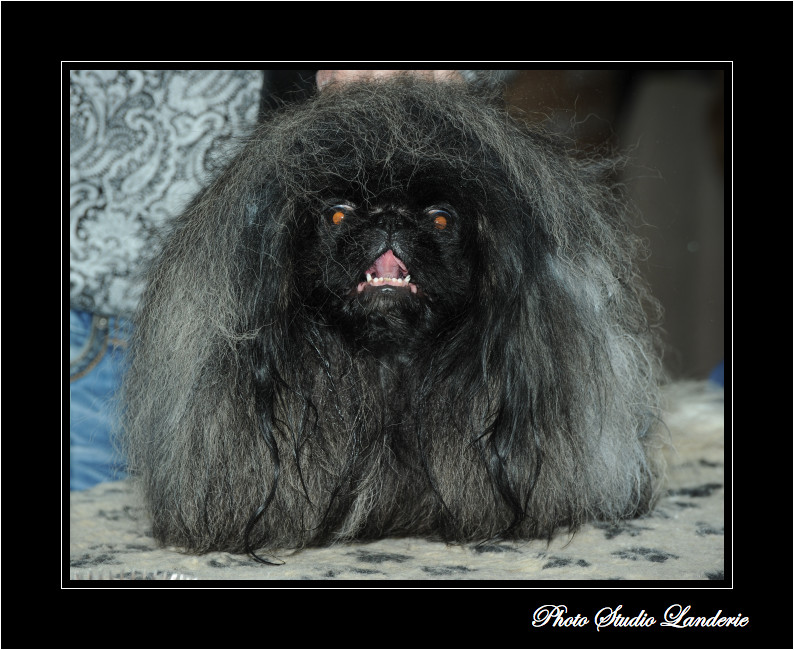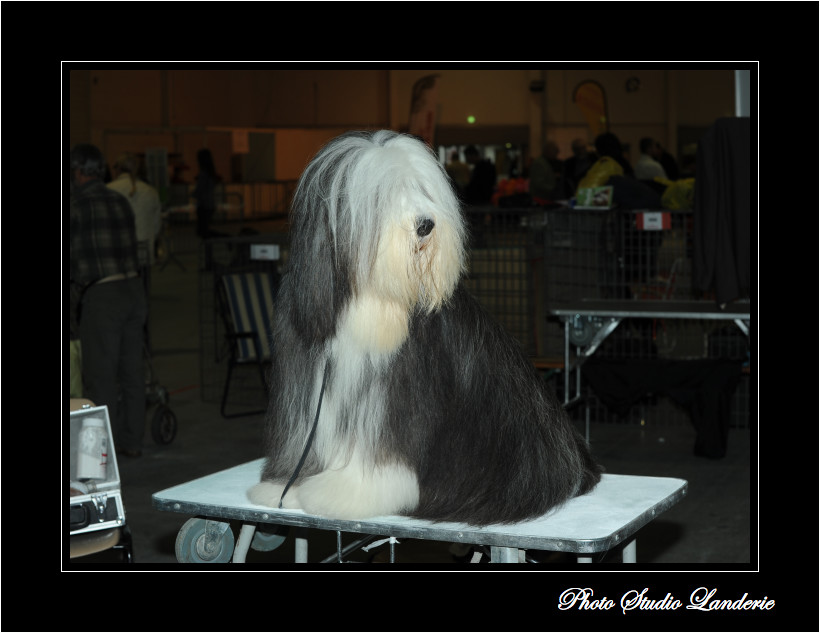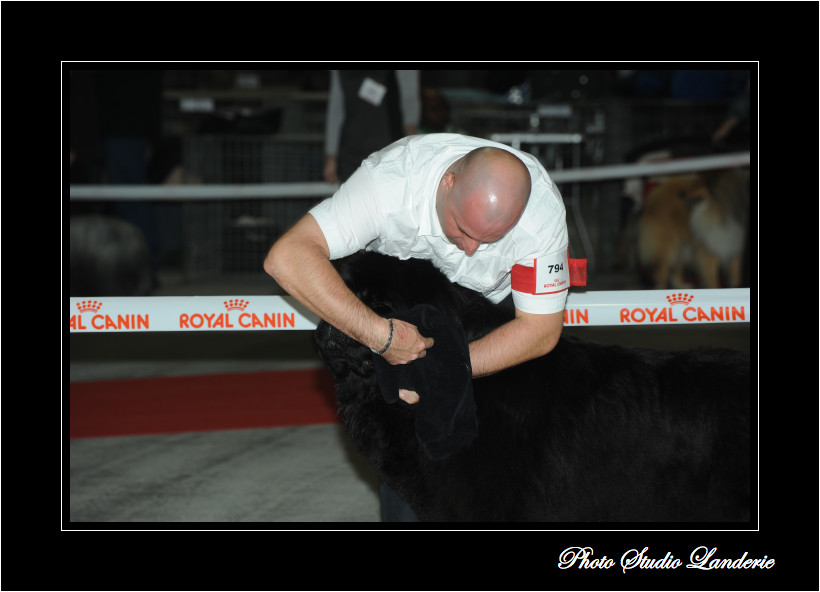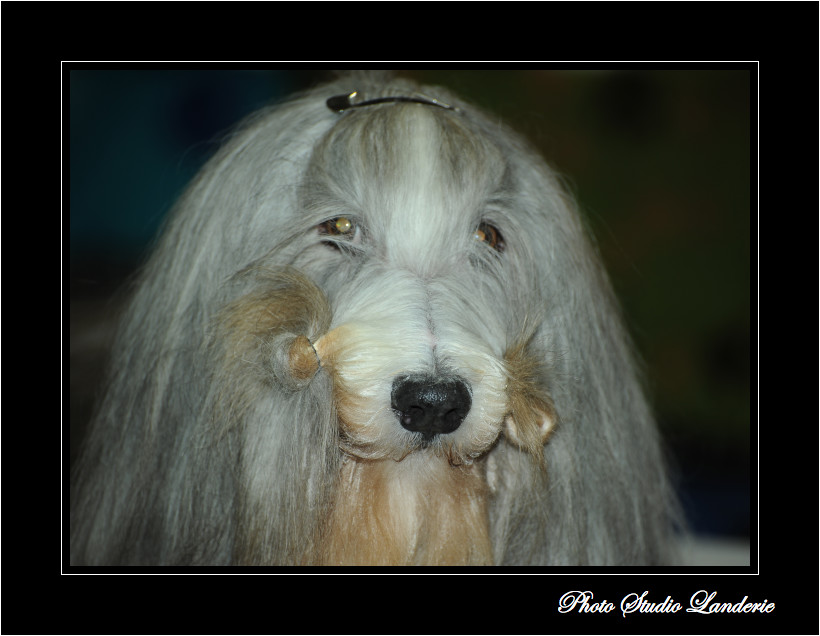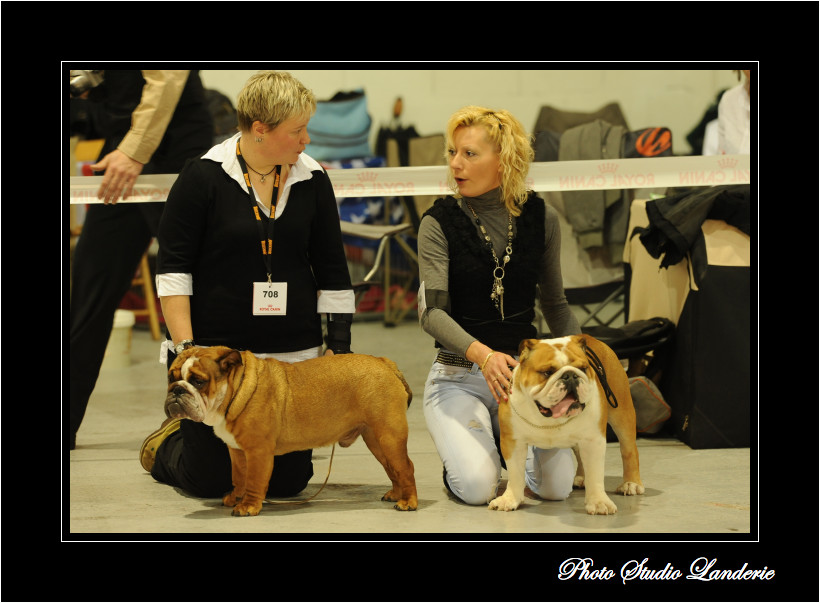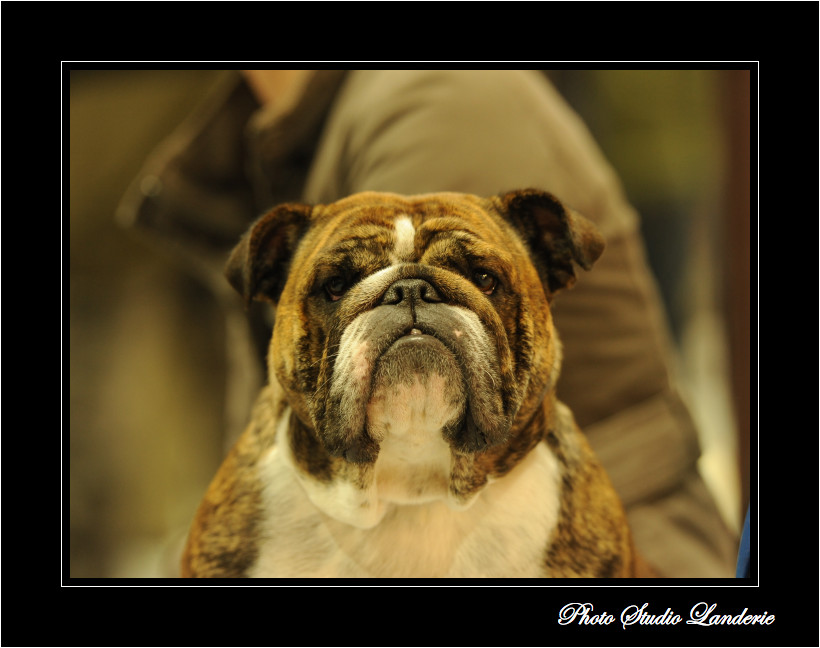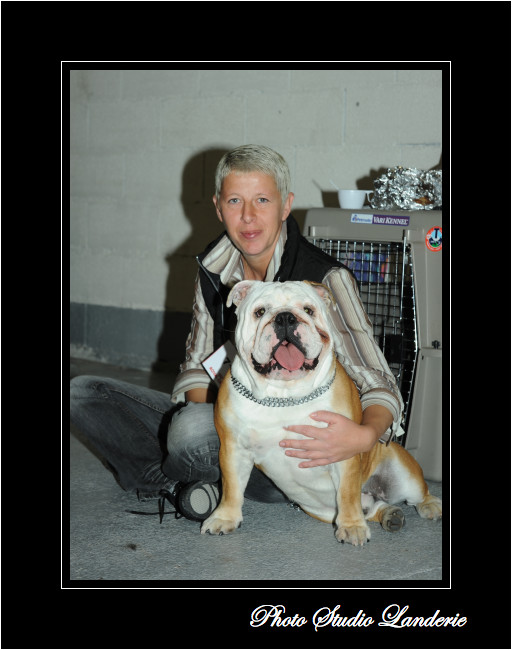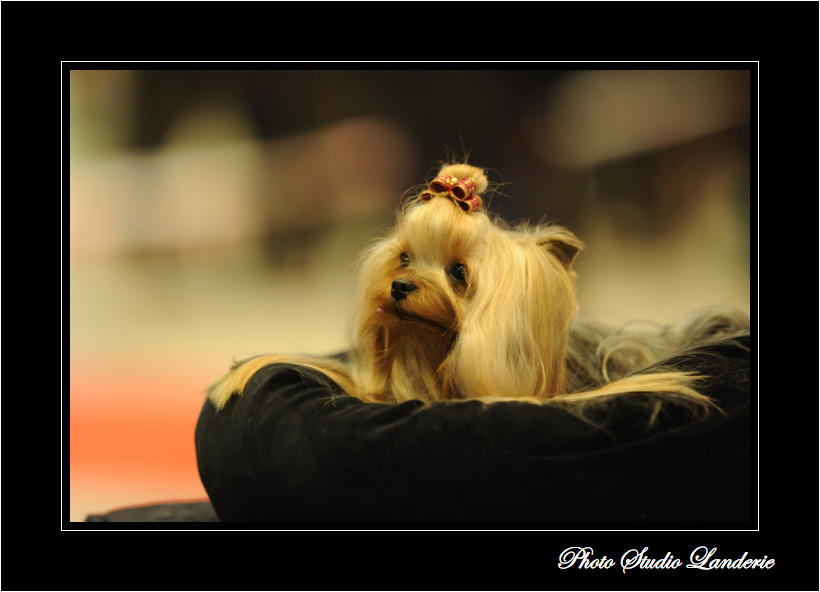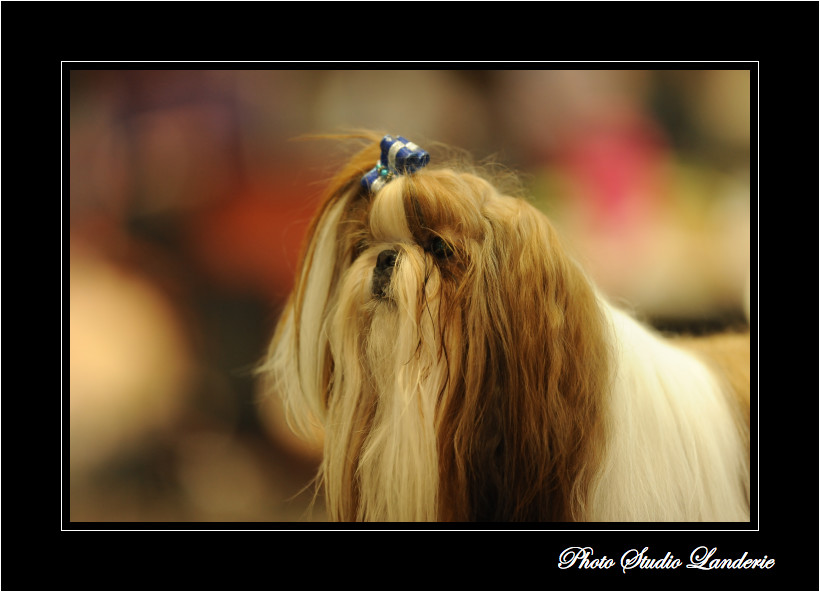 L'angoisse se lit aussi parfois dans les yeux ou les expressions des secrétaires de ring. C'est qu'il faut être bien réveillé et ne pas se tromper dans la rédaction des slips. La moindre petite erreur et c'est toute la machine qui se grippe.
Sometimes, fear can also be seen in the eyes of the secretaries and ring stewards. They have to be awake and bright and they must not make mistakes with the judges' papers. The slightest error and the whole system is seizing up.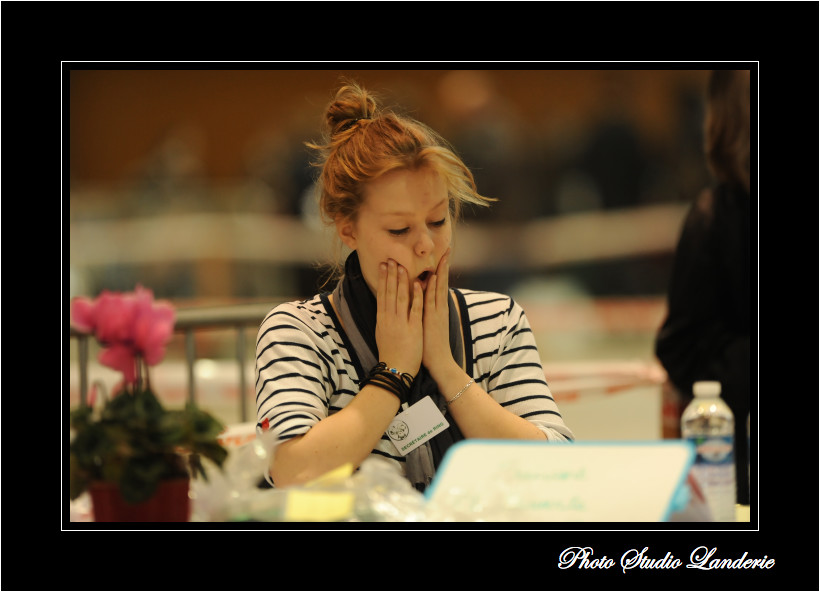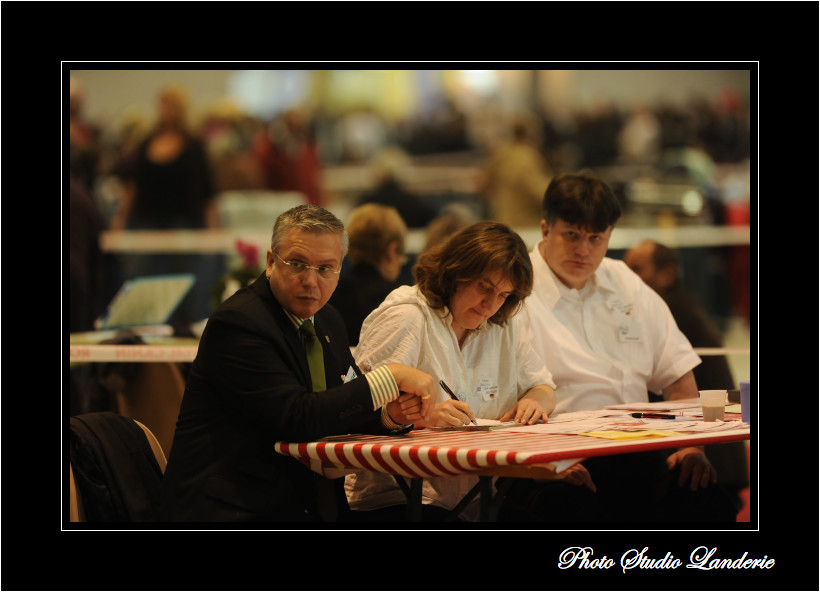 Les juges ne sont pas tous distants par rapport aux exposants; certains expliquent et commentent leurs choix
Not all judges are distant with the exhibitors ; many of them explain and comment their choices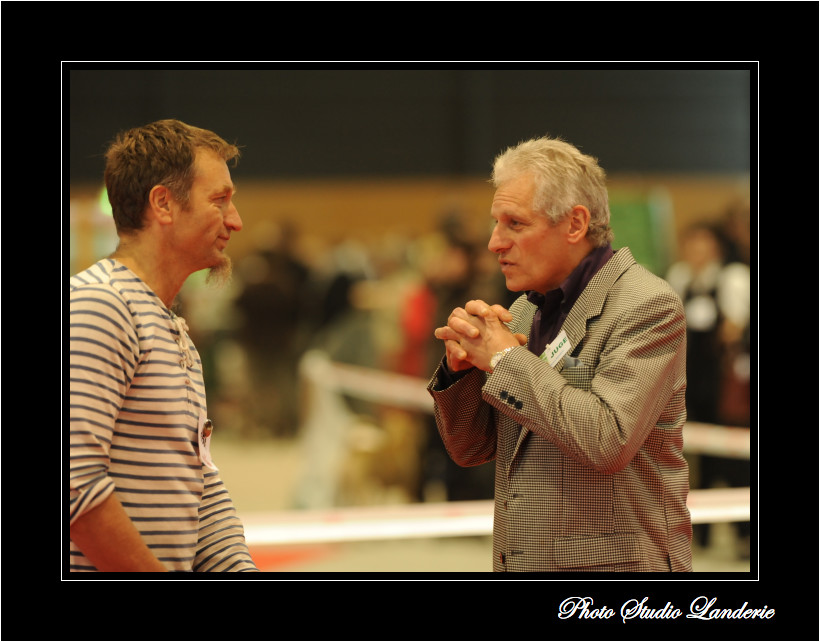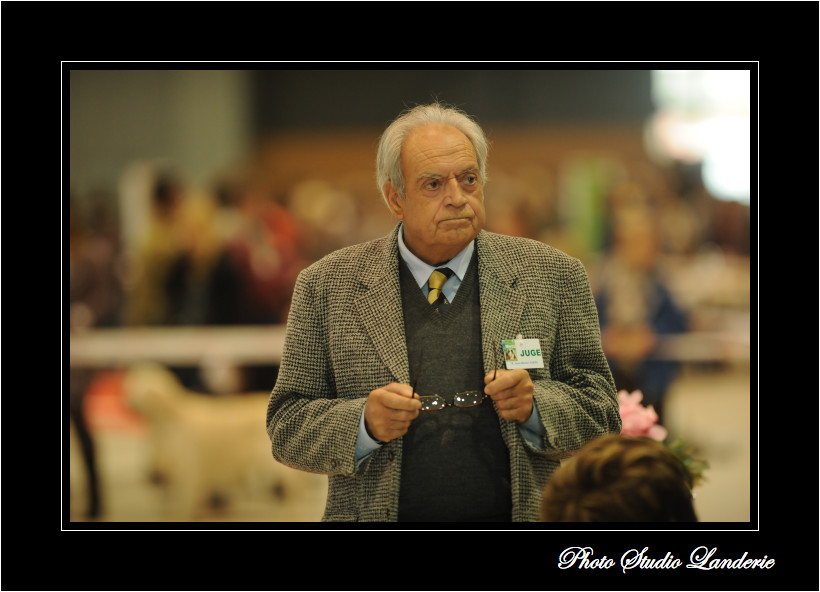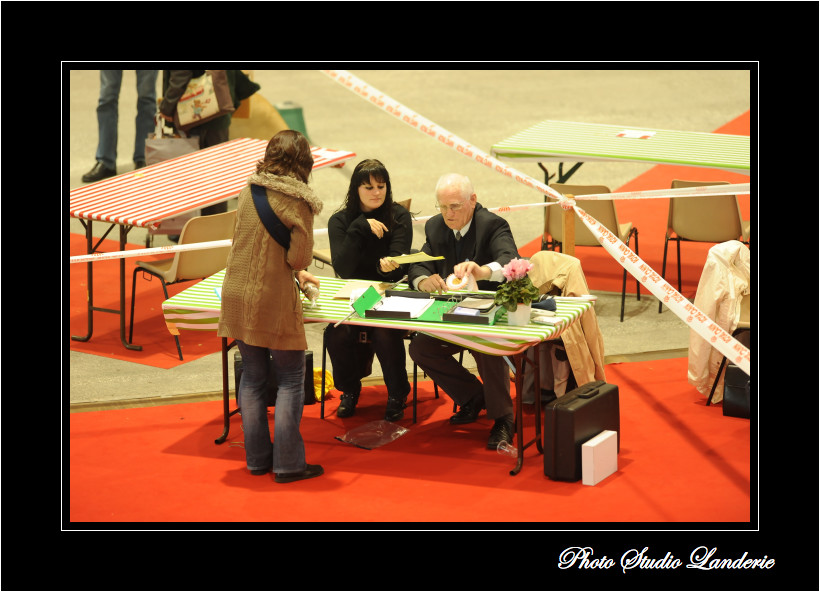 ... il existe même des juges tout-sourire, nous les avons rencontrés !
... Some judges are all smiles, they exist and we have met them.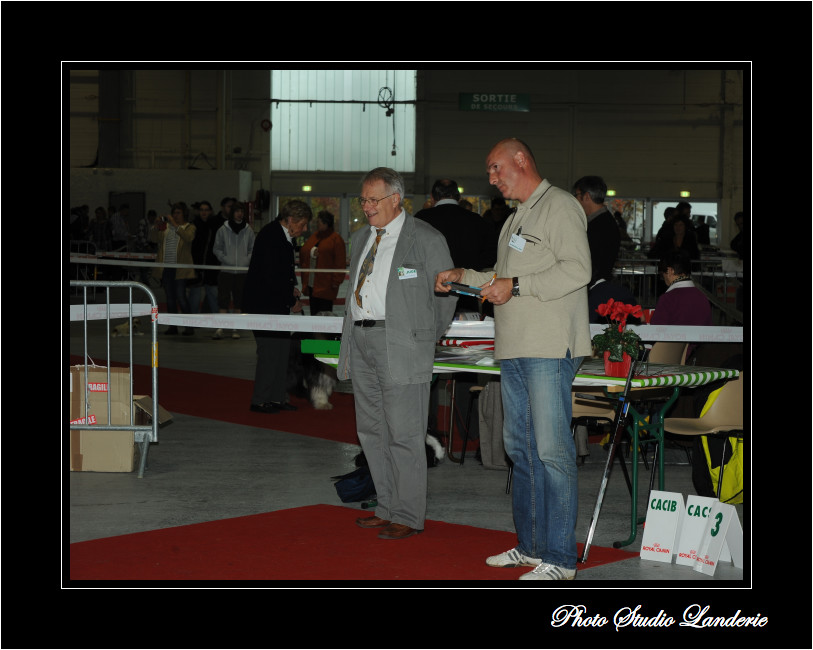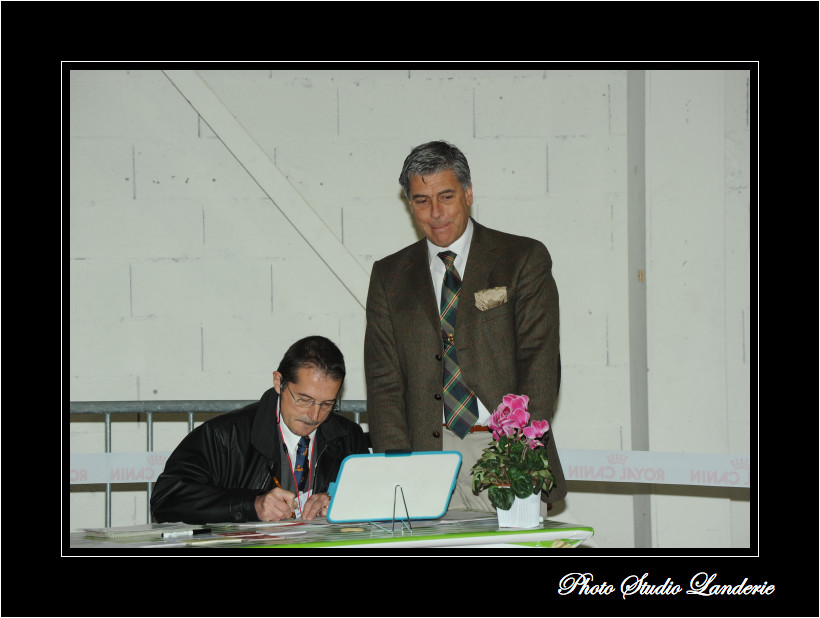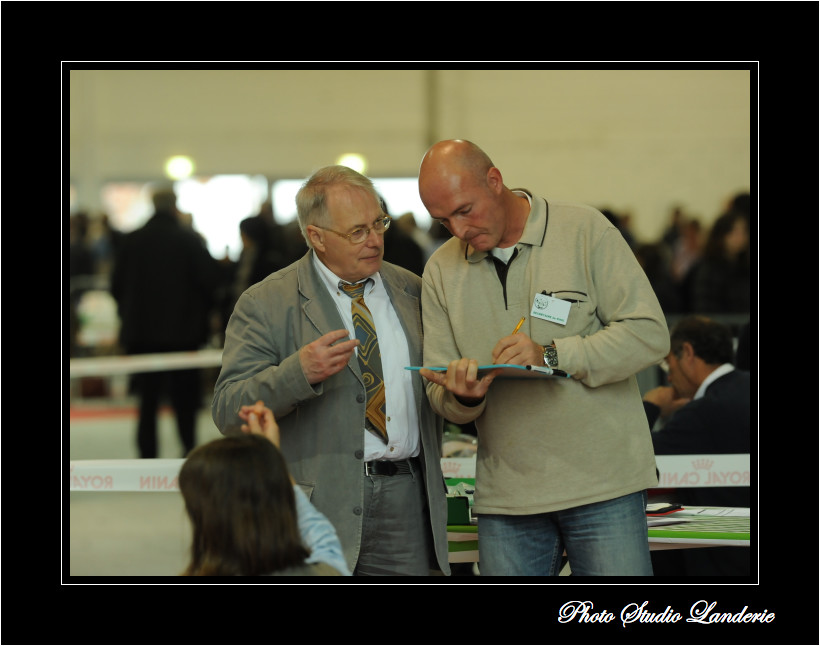 Par dessus ou au travers des lunettes, rien n'échappe à l'œil des juges.
Over or through their glasses, nothing escapes by the judges'notice.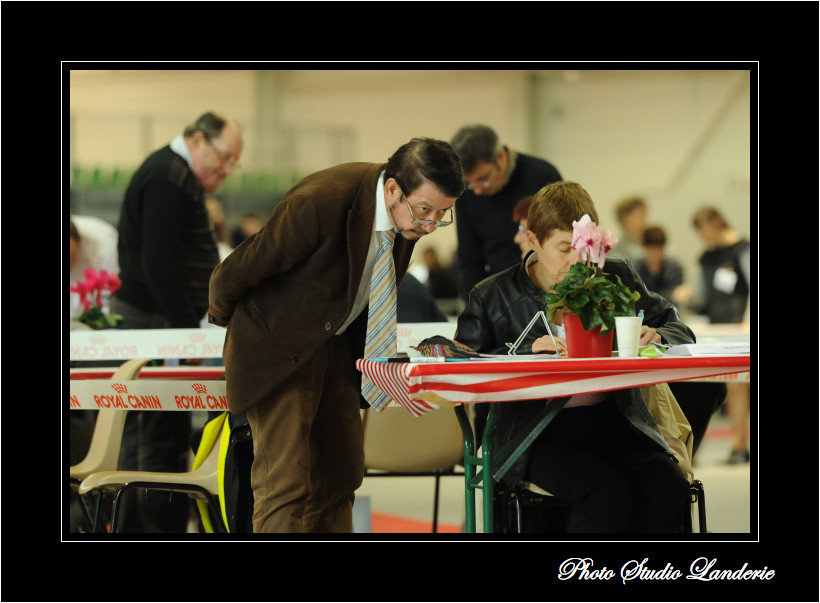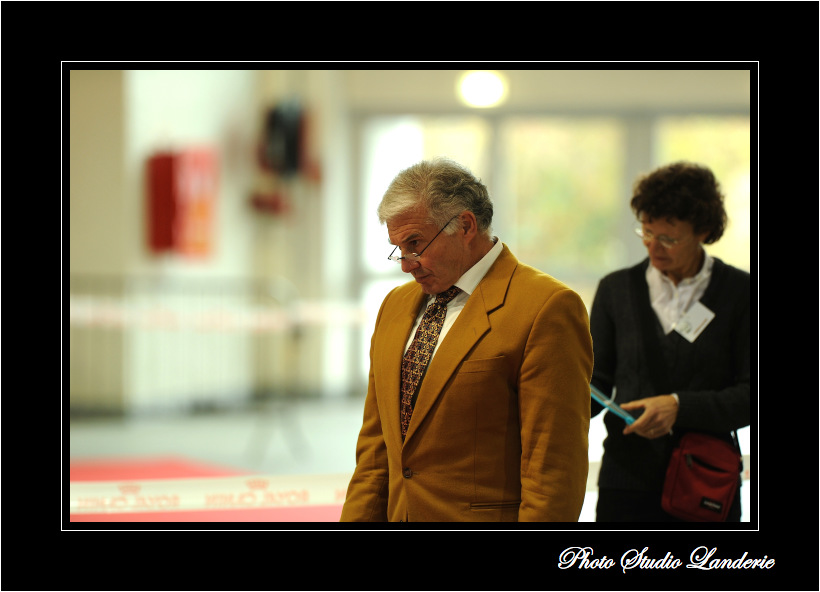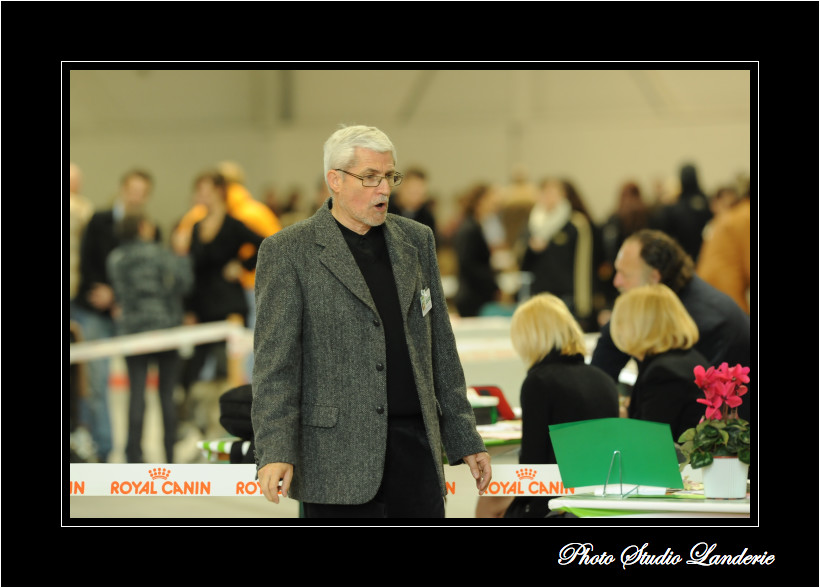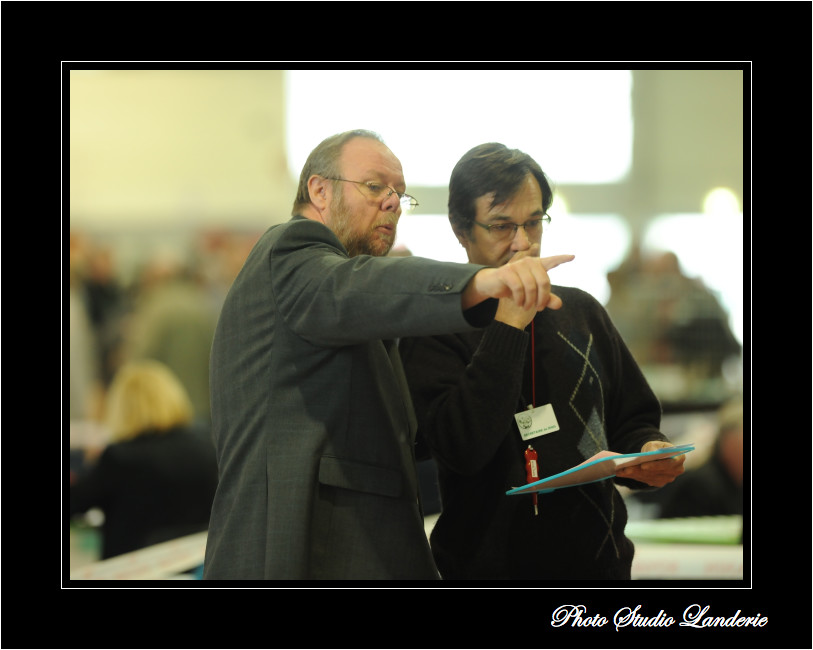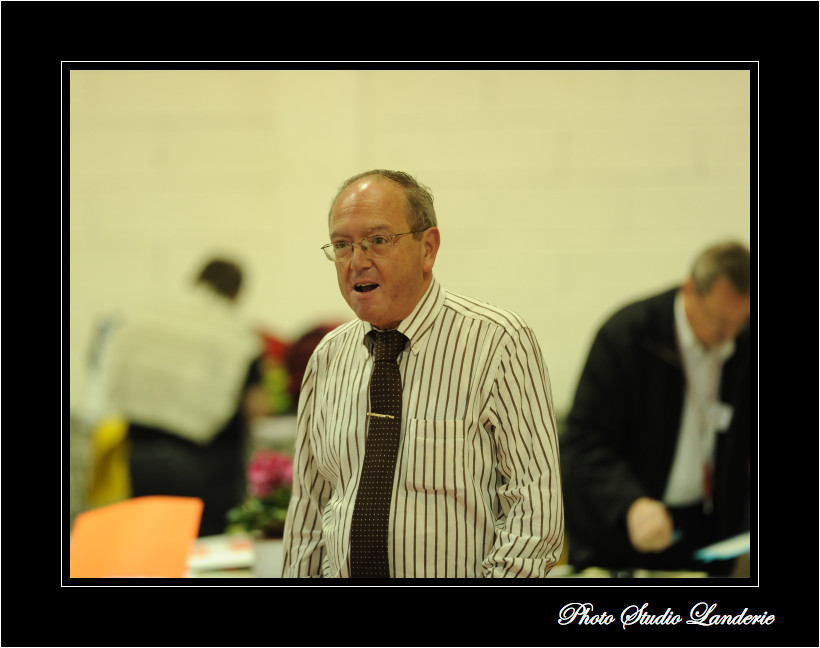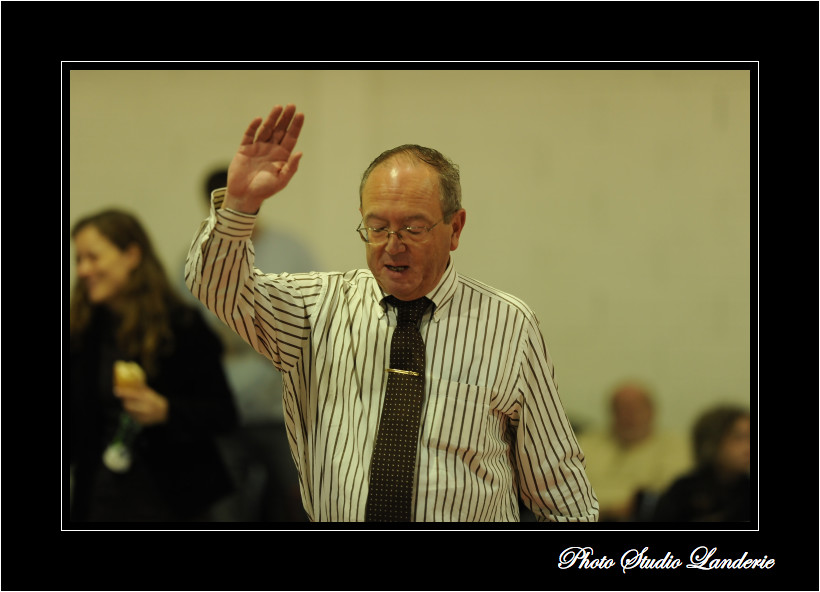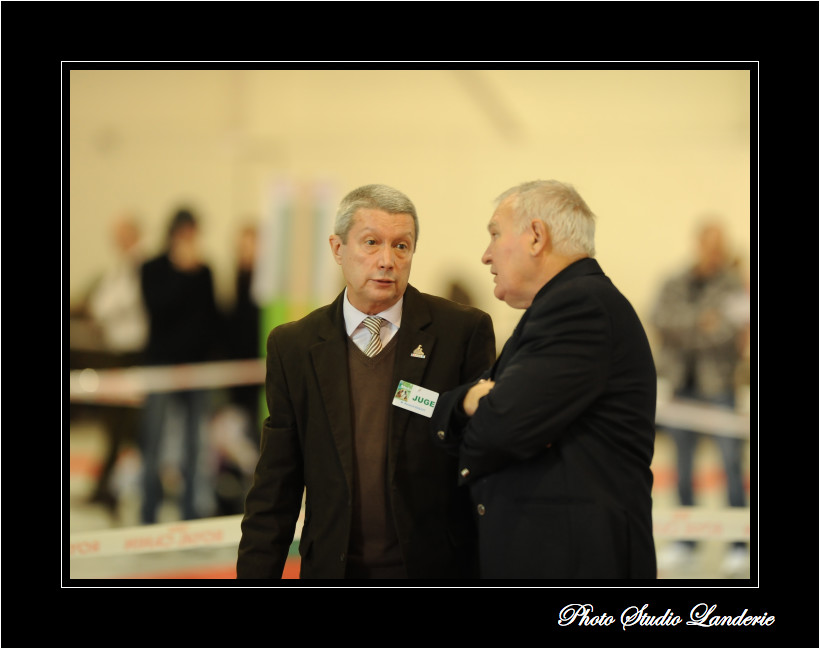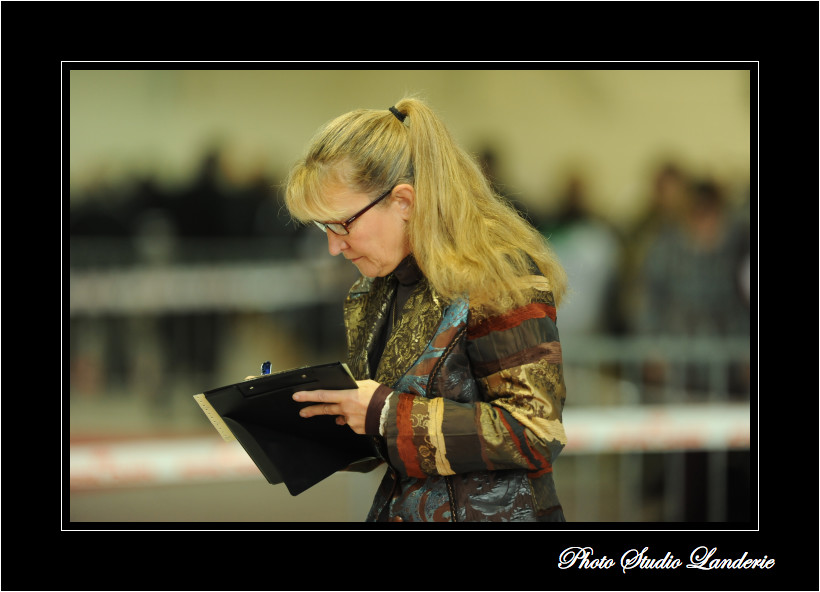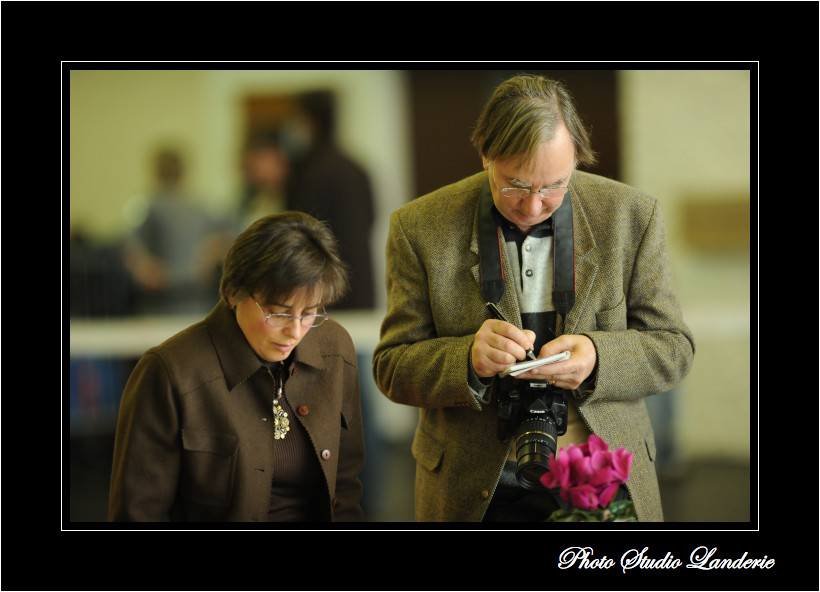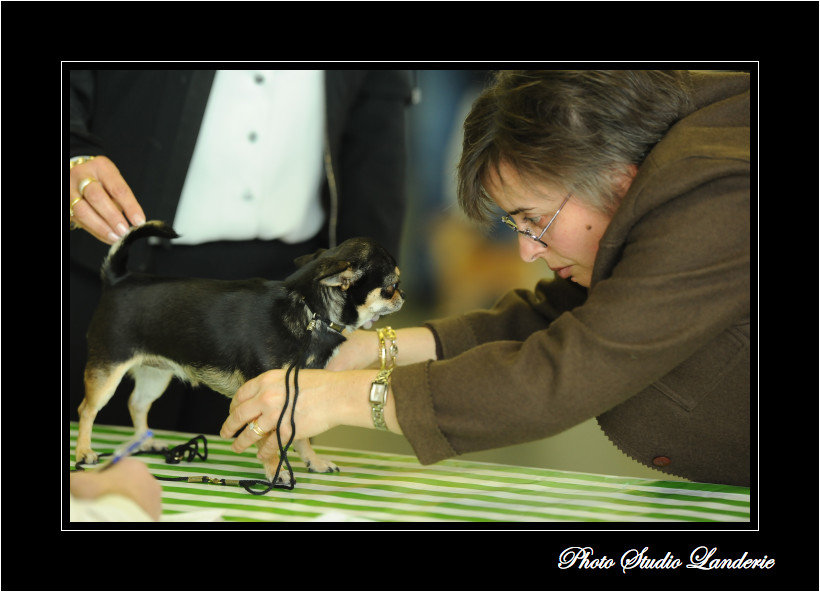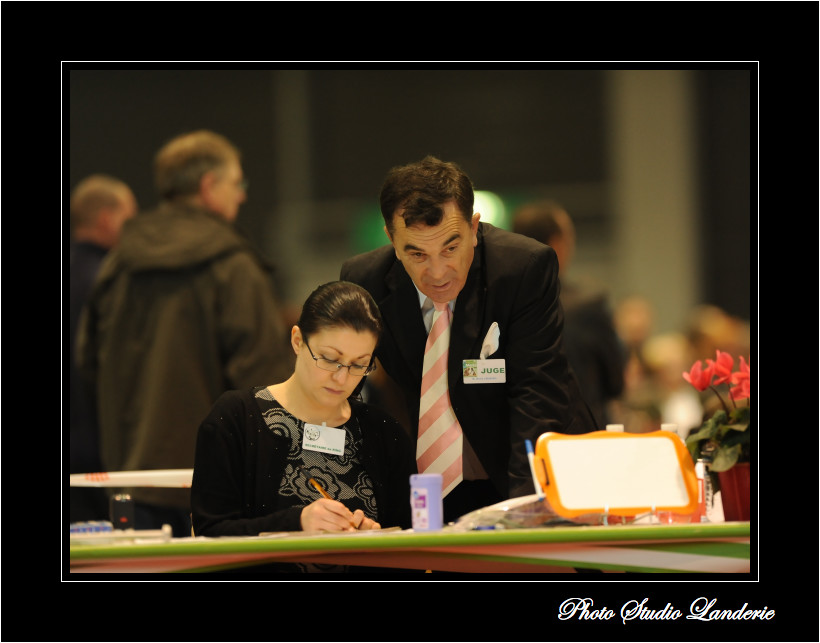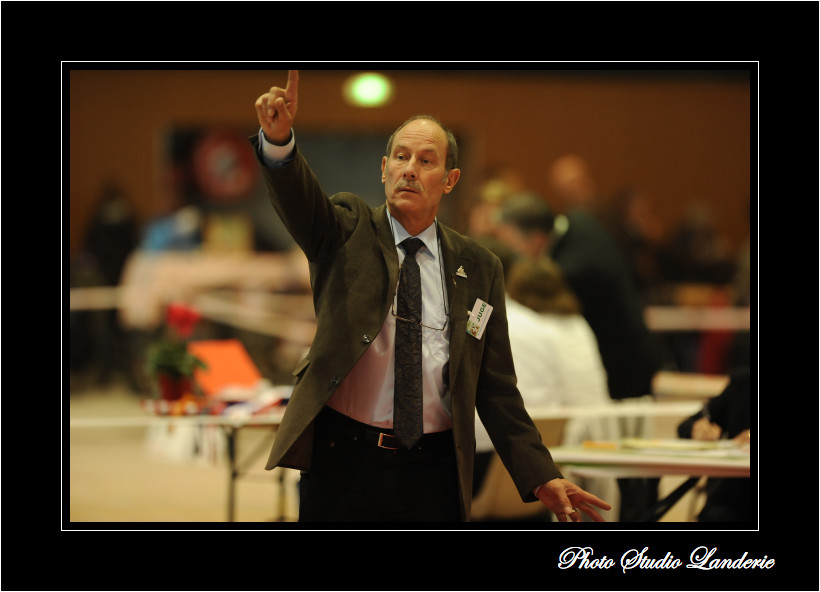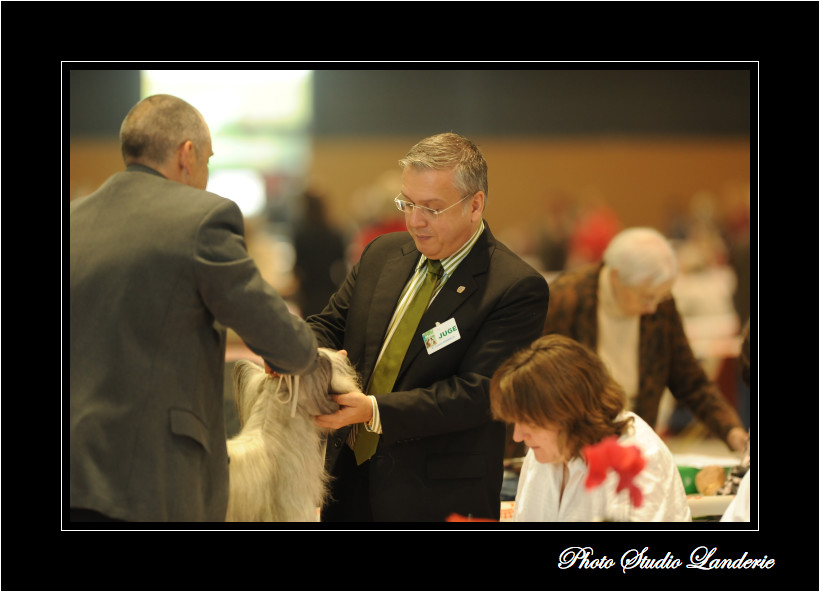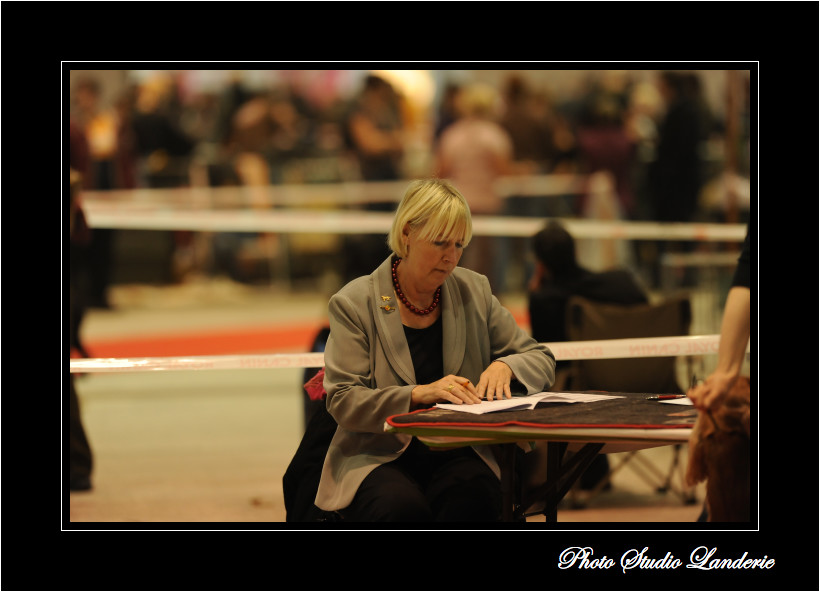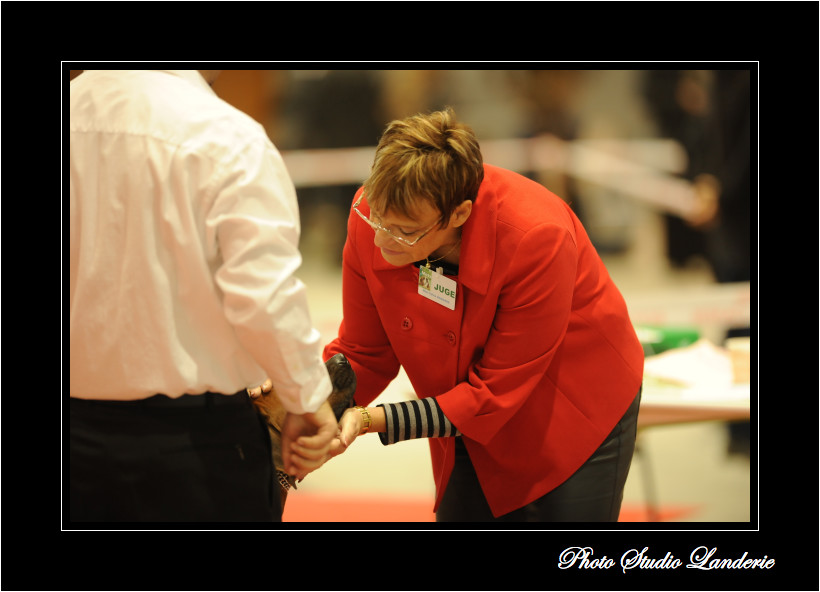 © Copyright Studio Landerie 
   Droits de reproduction et de diffusion réservés