PROMENADE ENTRE LES STANDS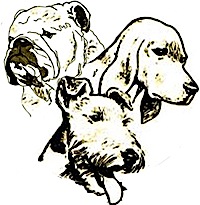 Exposition commerciale : entre chiens et maîtres
C'est le petit plus pour le public. Accessoires en tout genre, alimentation, produits divers et variés… sans oublier de quoi se restaurer rapidement afin de ne rien rater… sucré ou salé et bien entendu se désaltérer.
Trade fair : between dogs and masters
It is the little extra for the visitors. Accessories of all kinds, food, various products... without forgetting the fast food booths giving the visitors the possibility to eat something quickly... sweet or salty and of course to drink so that they do not miss anything.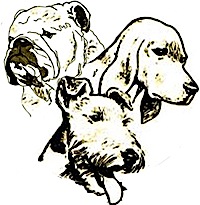 Royal Canin, sponsor de l'exposition, met les petits plats – de croquettes – dans les grands. Le stand doit pouvoir accueillir aussi bien les éleveurs que les propriétaires. Rouge de la tête… aux pieds !
Royal Canin, the exhibition sponsor, lays on a first rate meal – of croquettes. The booth will have to accommodate dog breeders and dog owners as well. Red from head... to toe!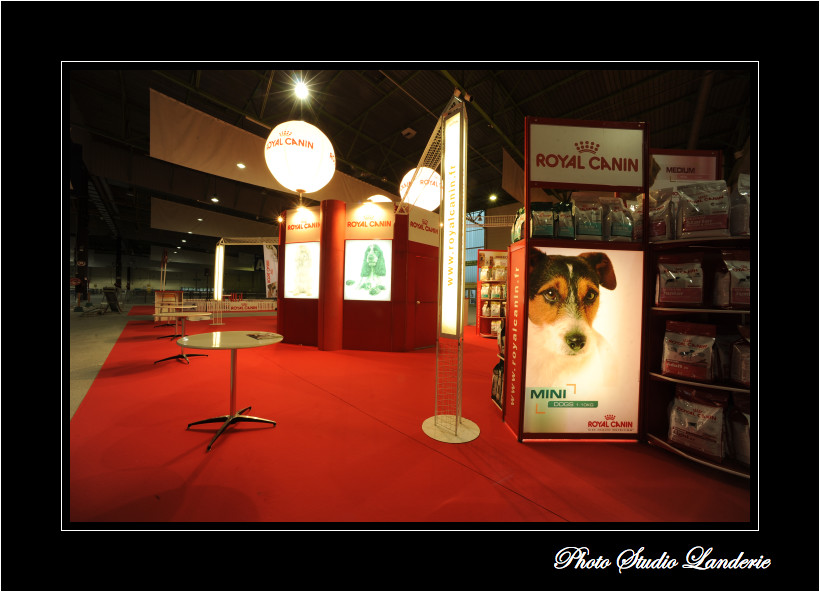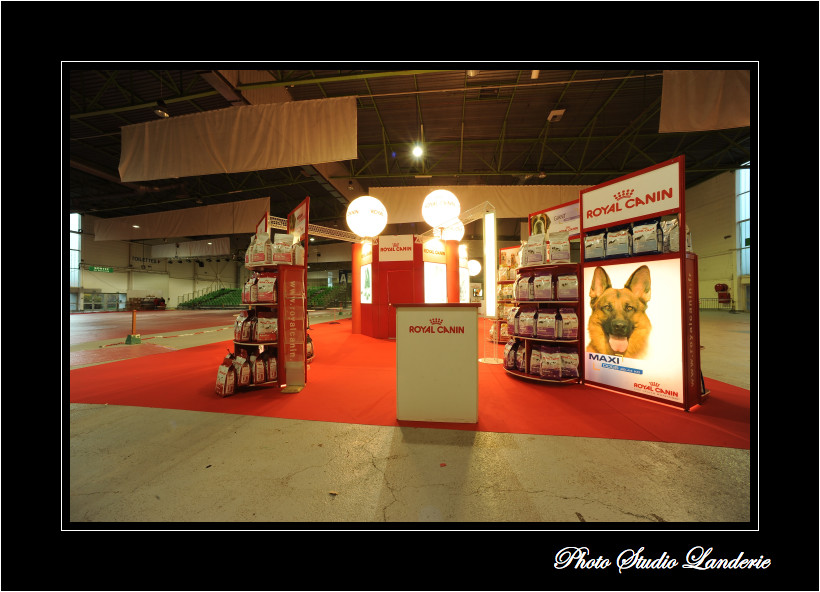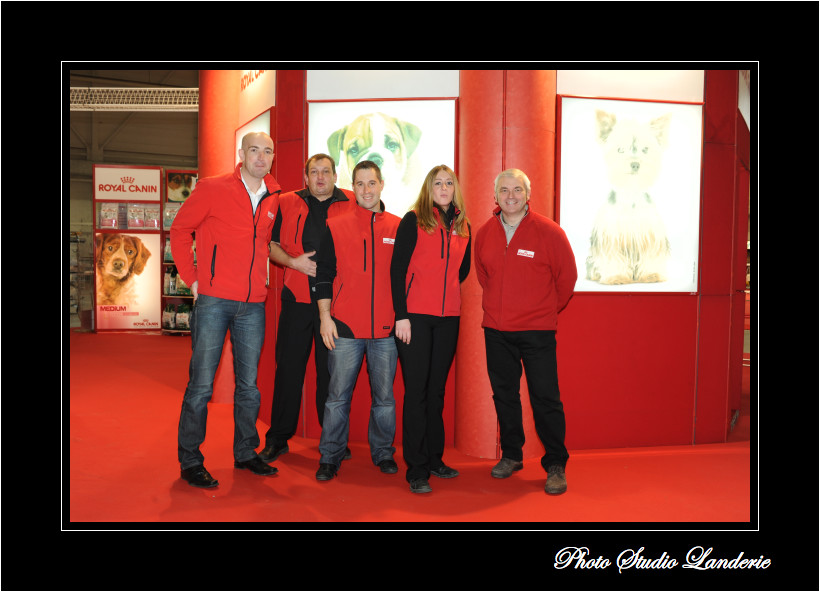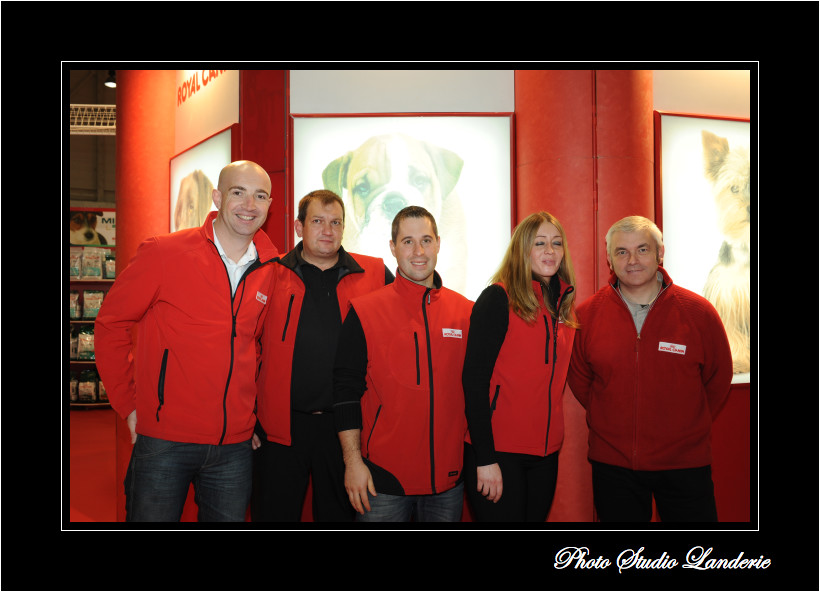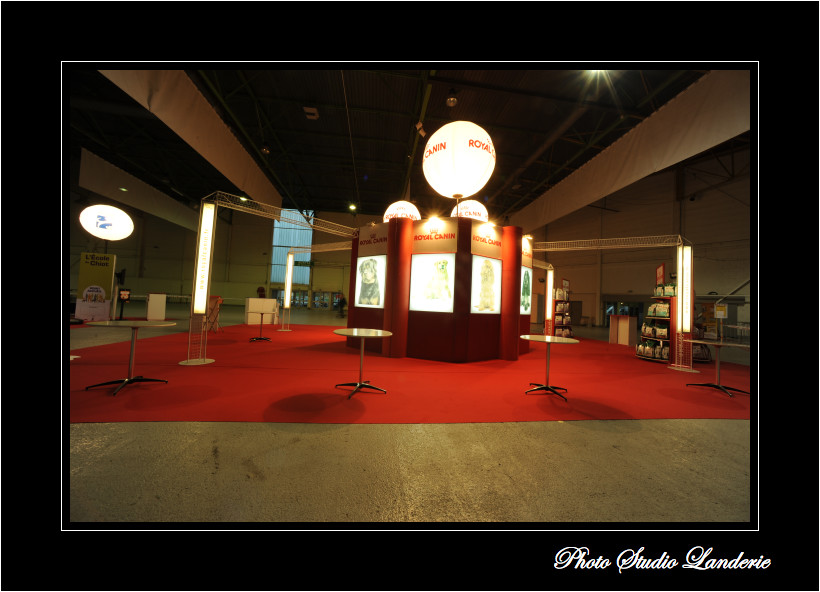 On démêle, on épile, on colore… c'est tendance ! Mais ce n'est que pour les chiens.
One is untangling, trimming, coloring... it's in! But this is only for the dogs.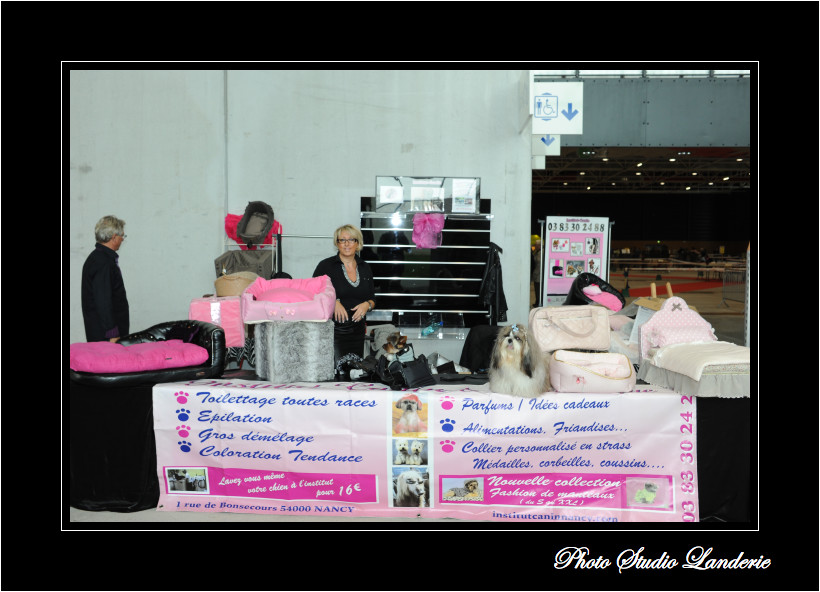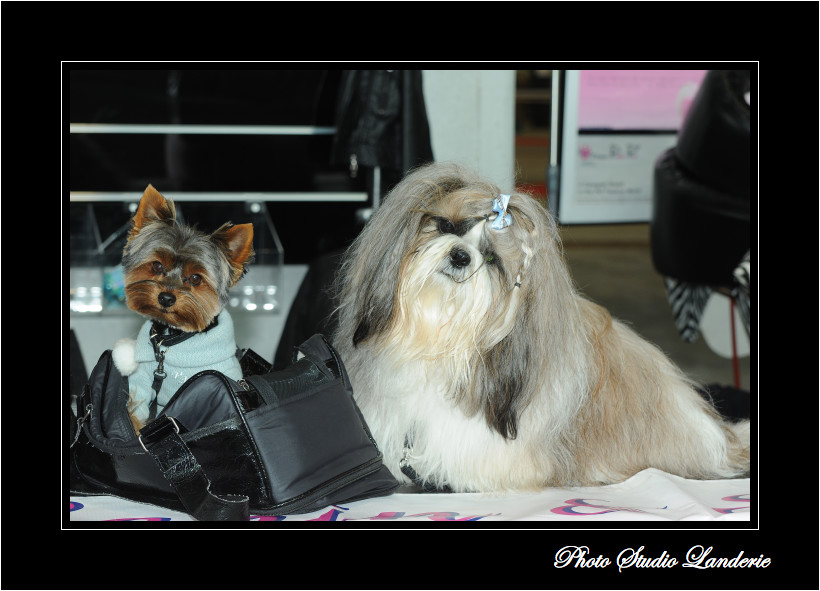 Pendant que certains se pavanent sur les rings, d'autres chiens nous font de véritables défilés de mode.
While some dogs strut about in the ring, others offer us real fashion shows.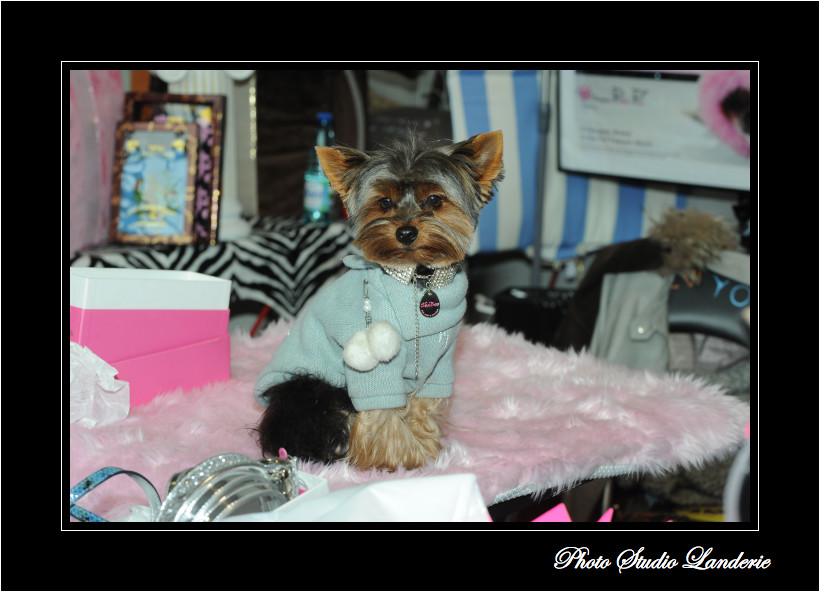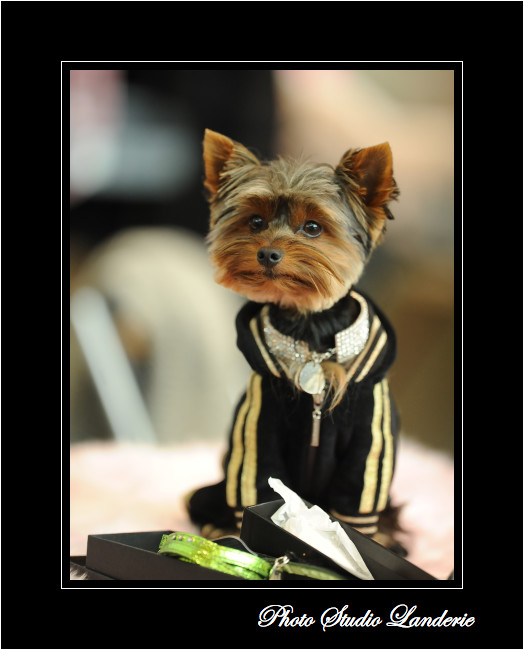 On ouvre, on tartine, on cuit… chez Arthur, la frite est reine et décroche le Cacib : certificat d'aptitude au championnat international de « bouffe ».
One cuts the loaves open, one spreads, one cooks... at Arthur's, chips reign supreme and win the Cacib: Certificate for the Championship of International Grub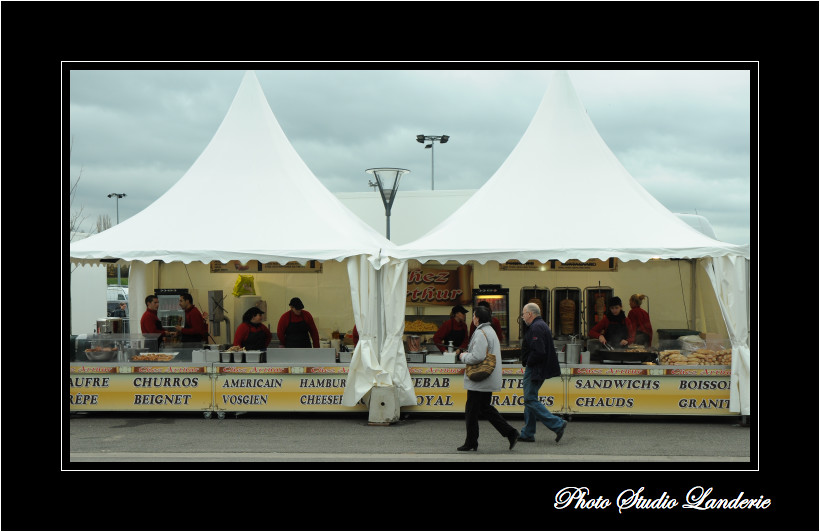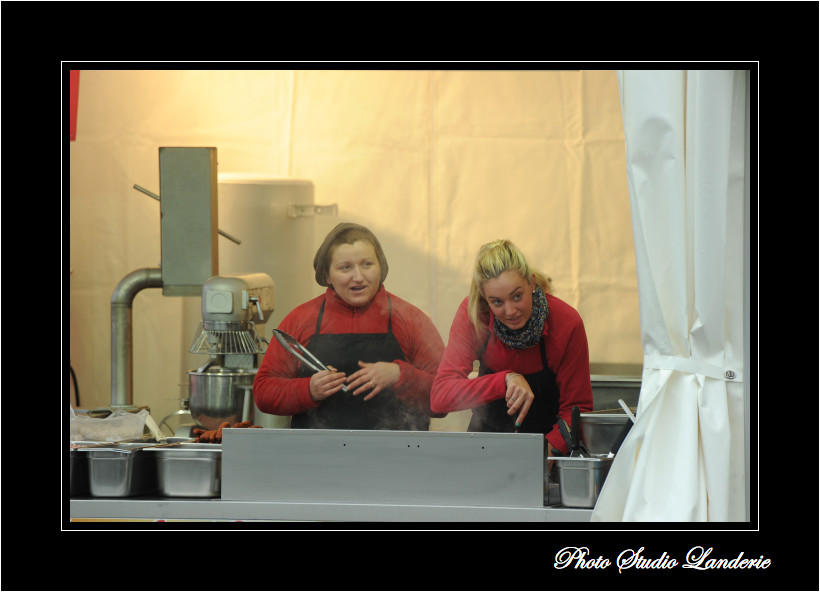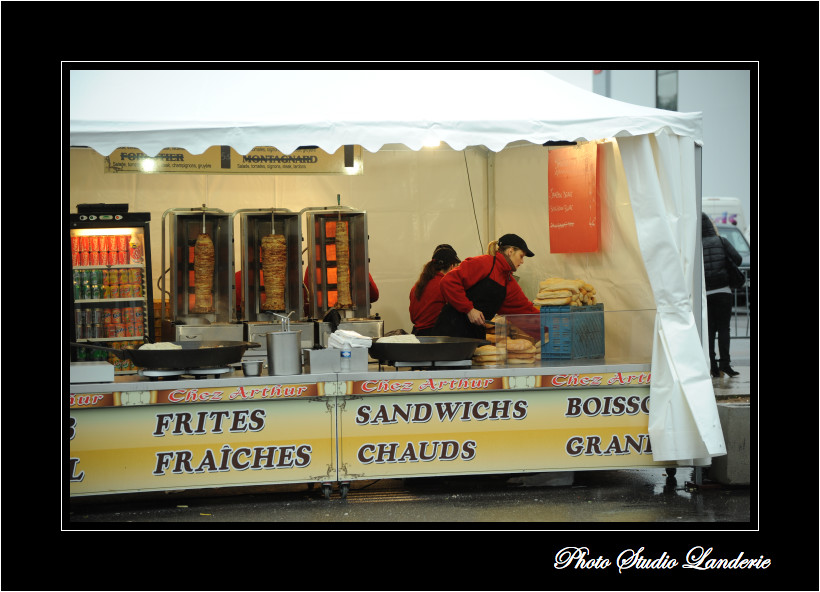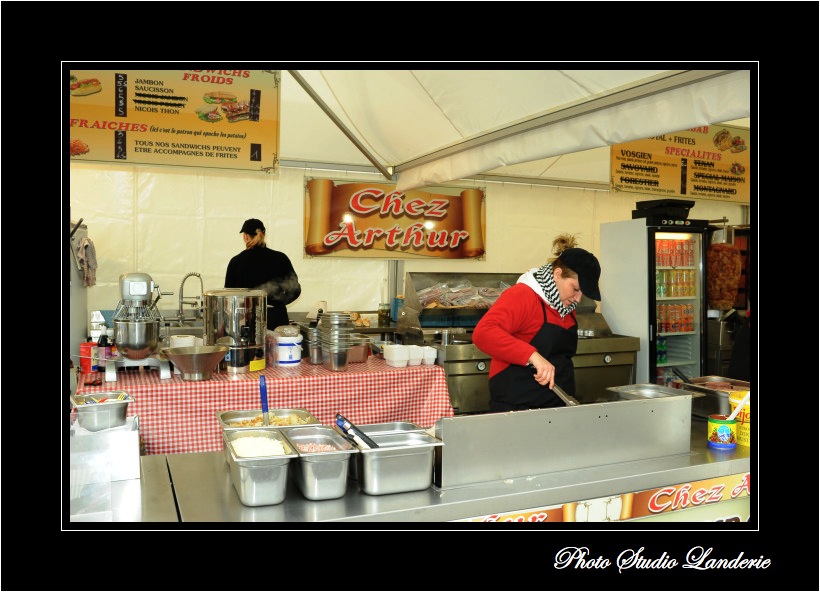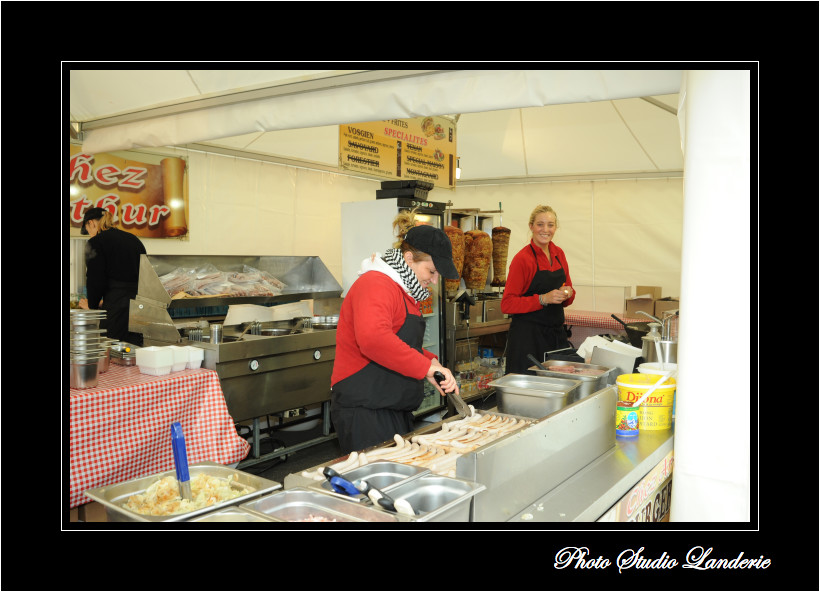 Séance photo souvenir… le numérique fait gagner un temps fou.
Souvenir photo session… digital photography saves a lot of time.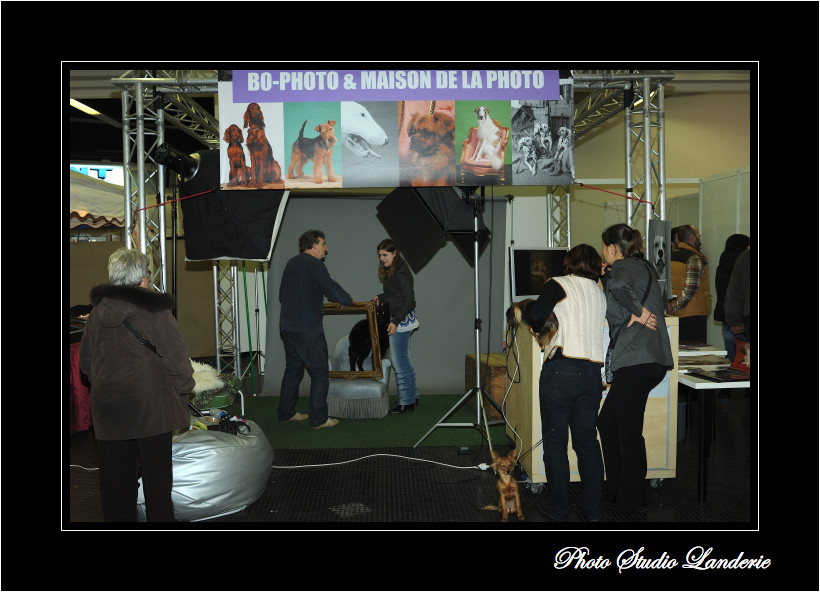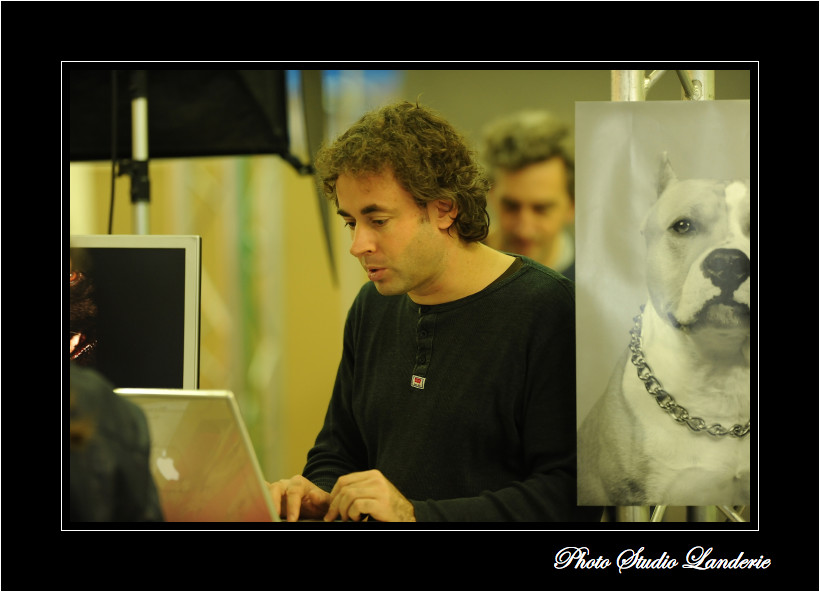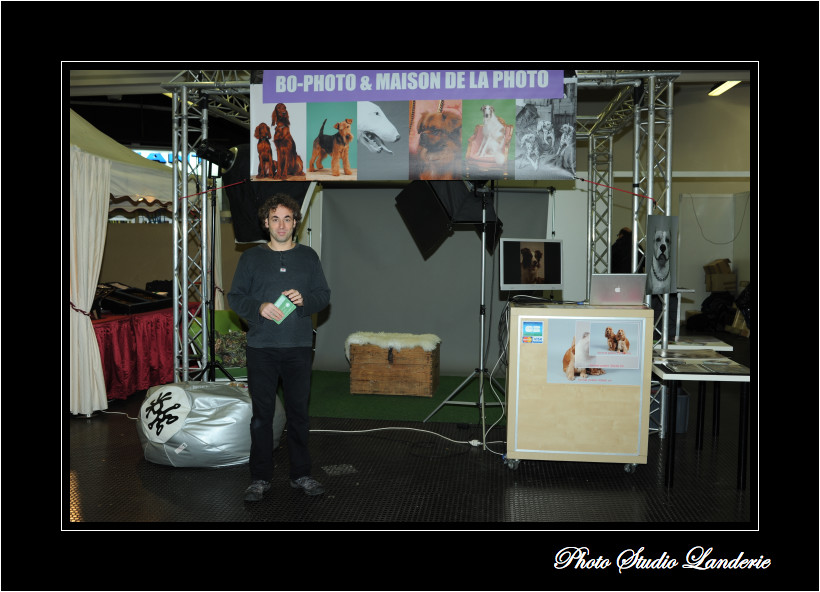 Gourmandises : les enfants – tout comme les adultes – ont leurs friandises.
Delicacies: children – like adults – have their candies.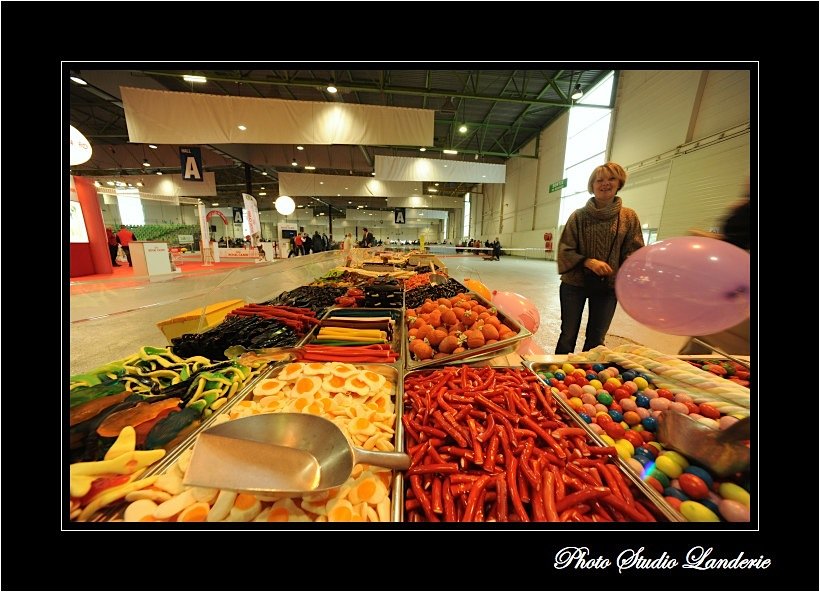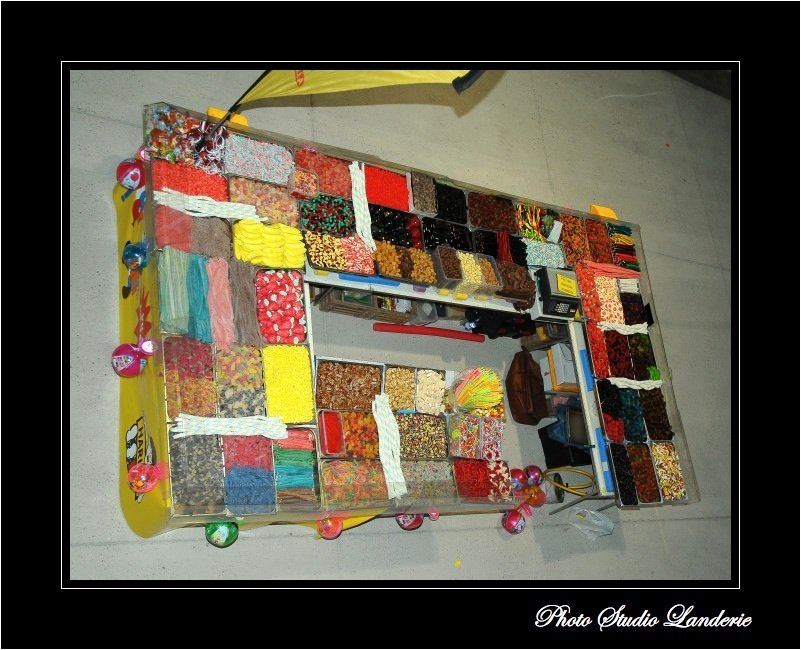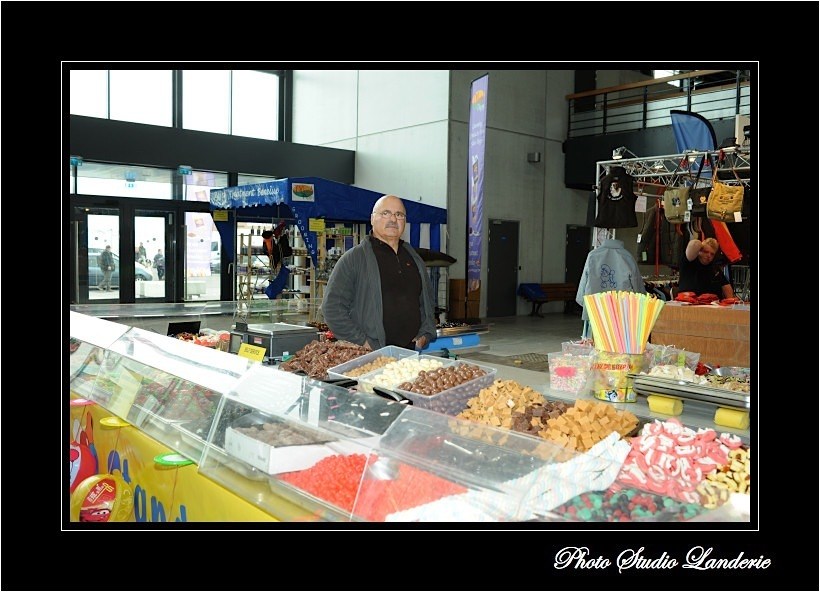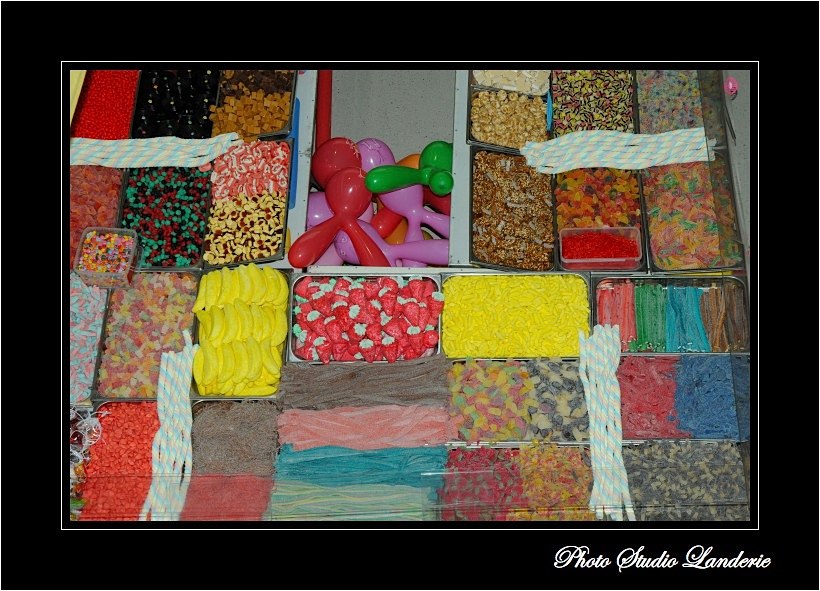 Au cabot chic : tout est dans le nom de l'enseigne et si le maître n'y trouve pas son bonheur, c'est qu'il est difficile.
O 'Cabot Chic (At the chic pooch's): the brand name speaks for itself and if the master does not find happiness, it's that he is difficult.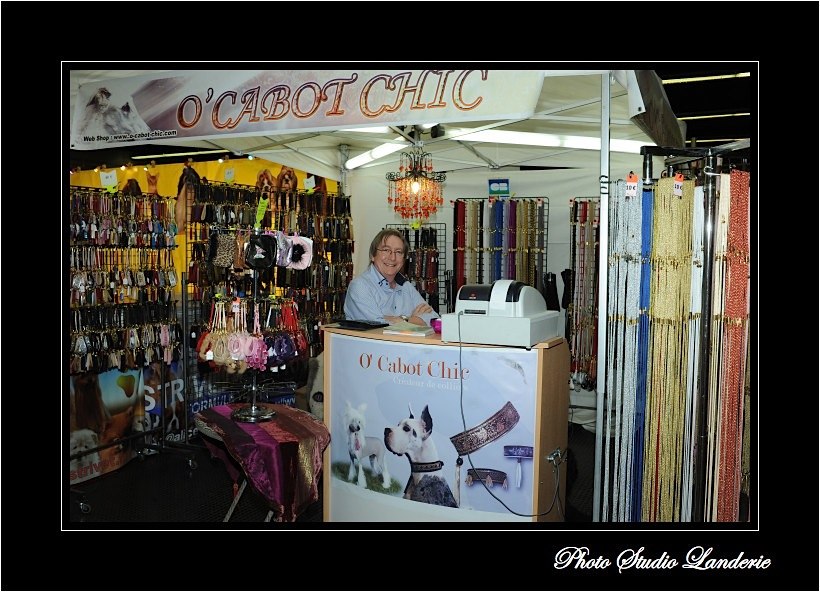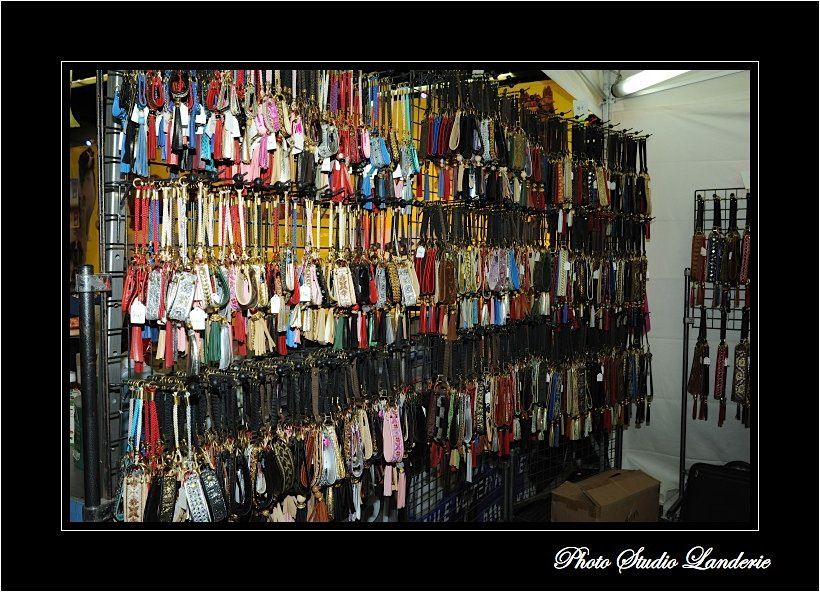 Parce que le chien est aussi un merveilleux auxiliaire de l'Homme, les associations sont présentes à Metz.
As the dog is also a wonderful helper, associations are present in Metz.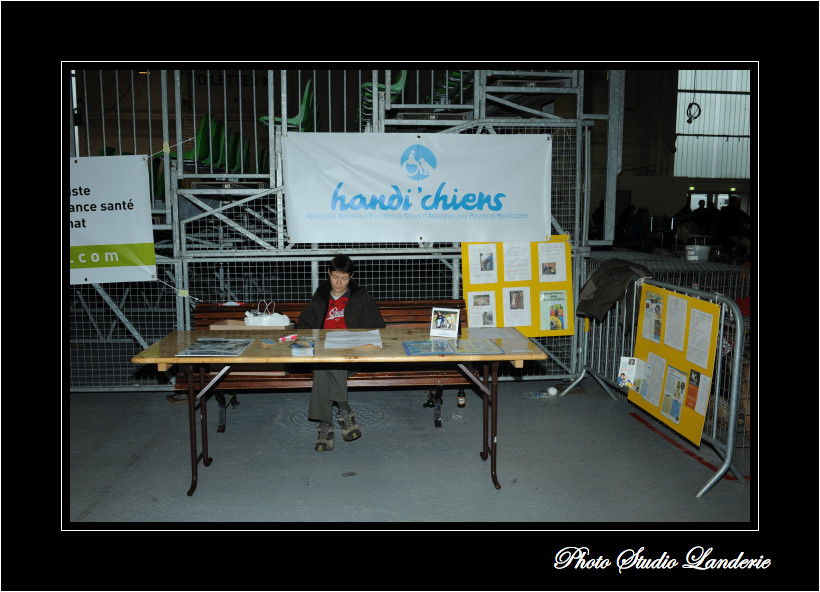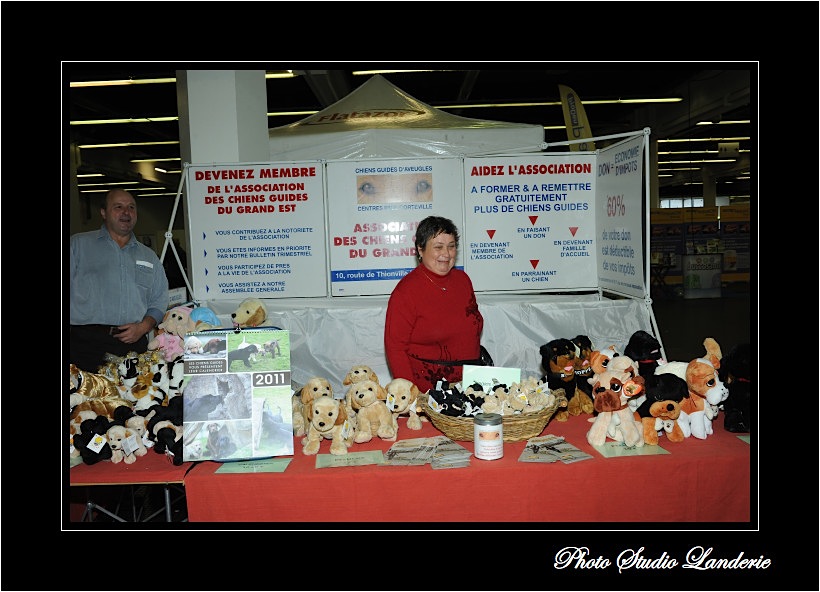 Tout est prévu, même pour ceux qui préfèrent le sucré au salé…
Everything is planned, even for those who prefer it sweet to salty...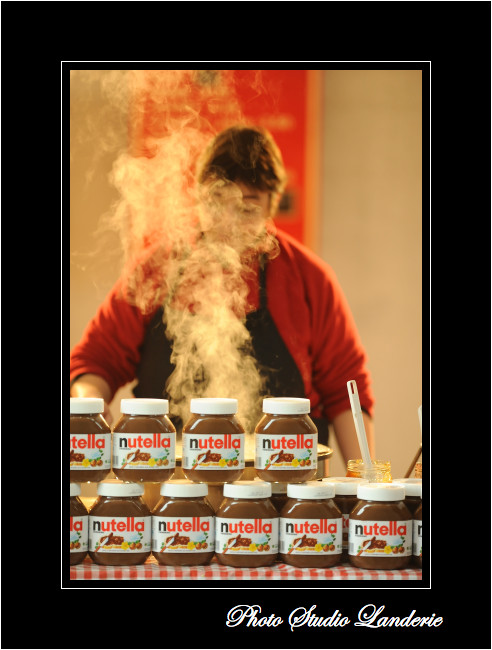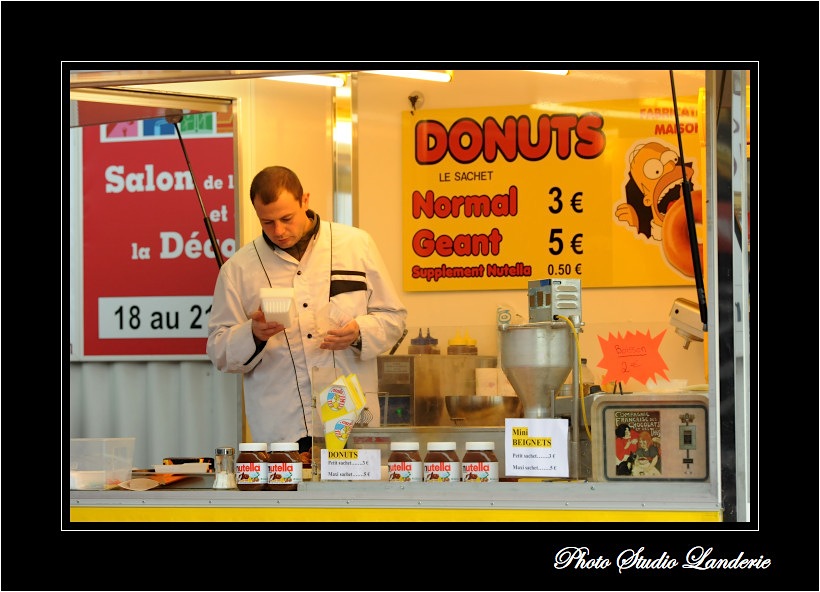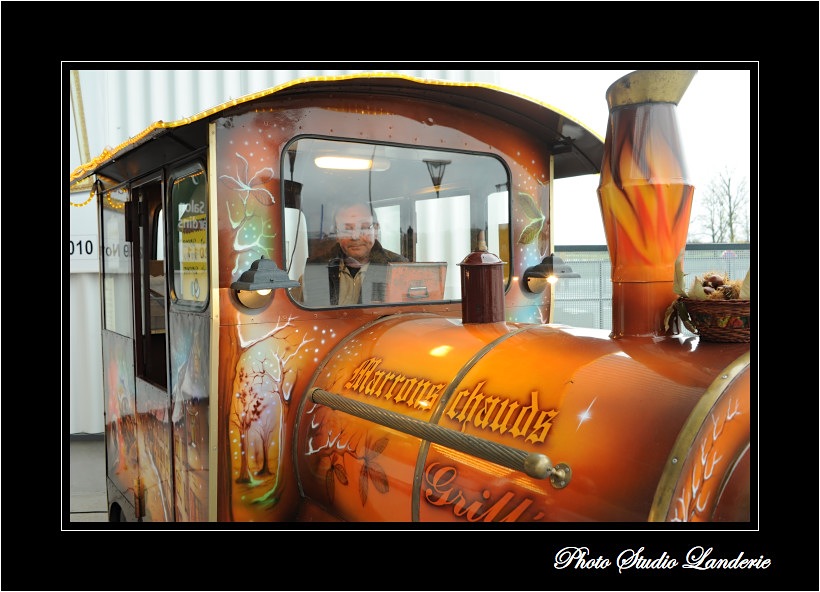 … et pour ceux qui préfère, avec modération, la bière plutôt que l'eau de source.
... and for those who prefer, in moderation, beer rather than water.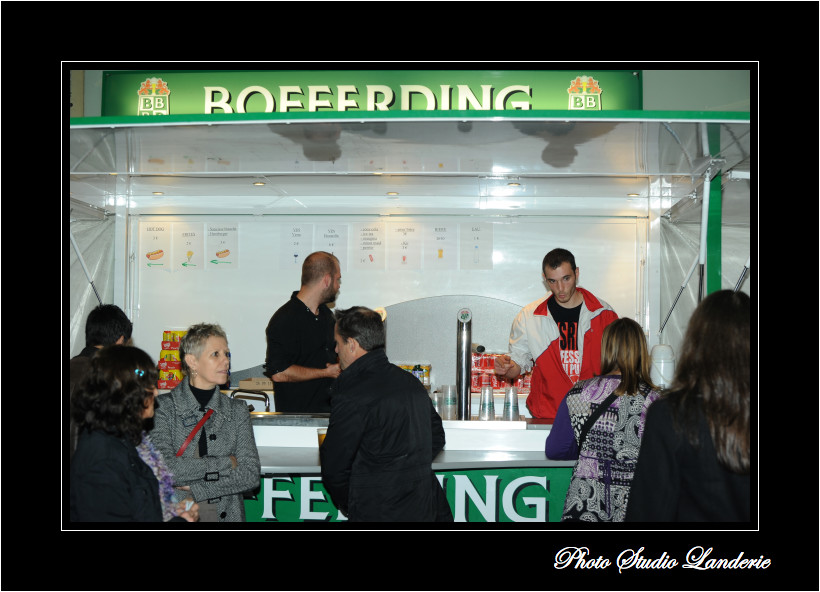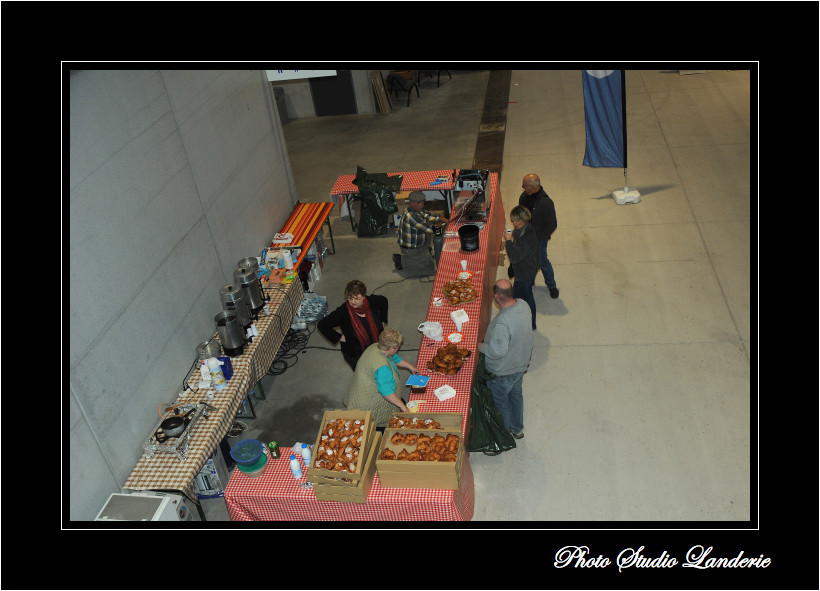 Parce que dans l'univers du chien l'offre est vaste, de nombreuses marques sont présentes. Et chacune a son propre style et ses propres codes couleurs. Un véritable arc en ciel !
As supply is large in the dog universe, many brands are present. Each one has its own style and its own colour codes. A tru rainbow.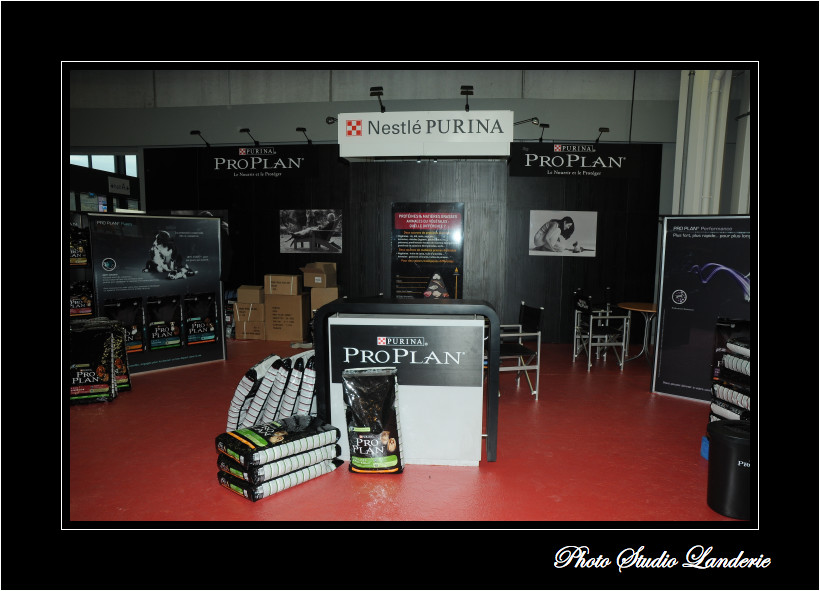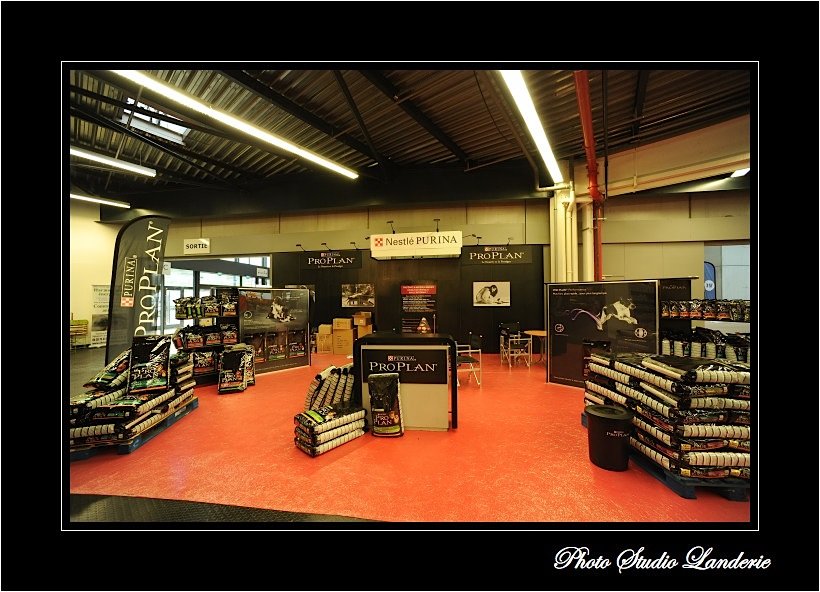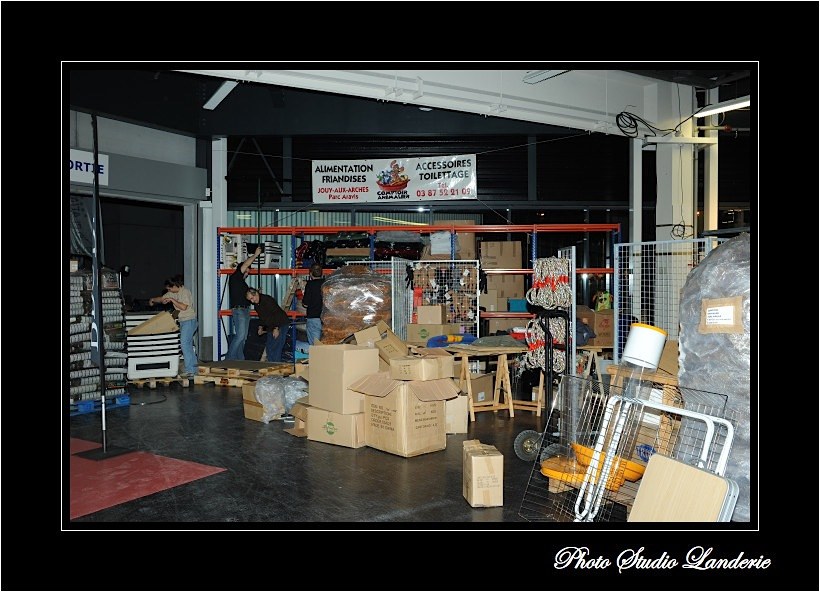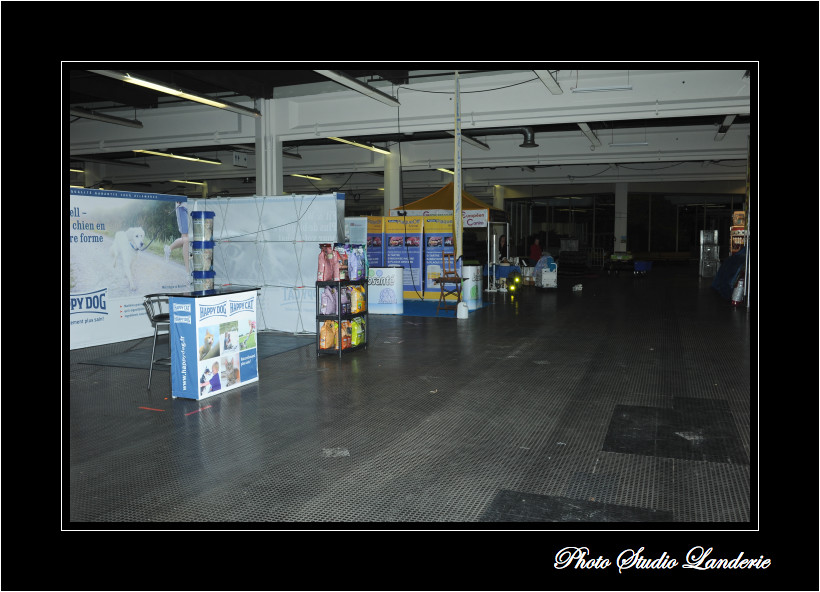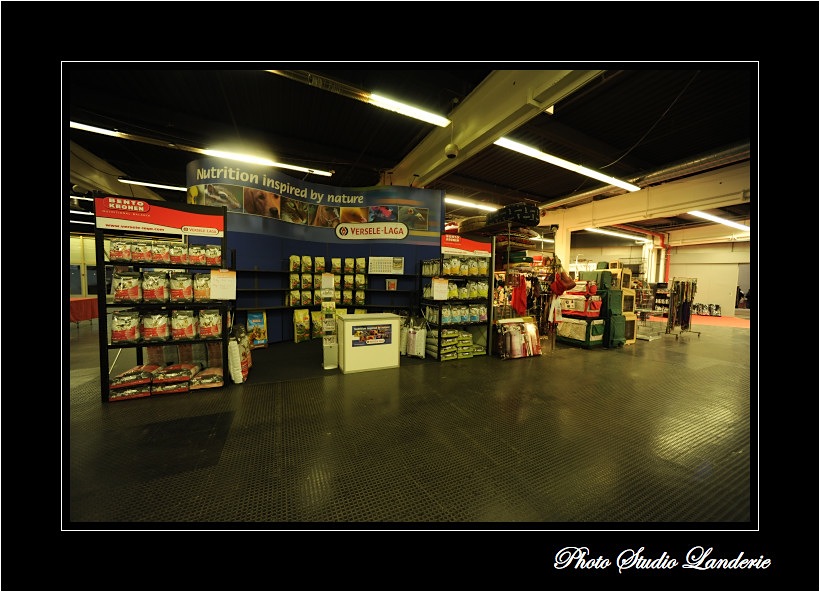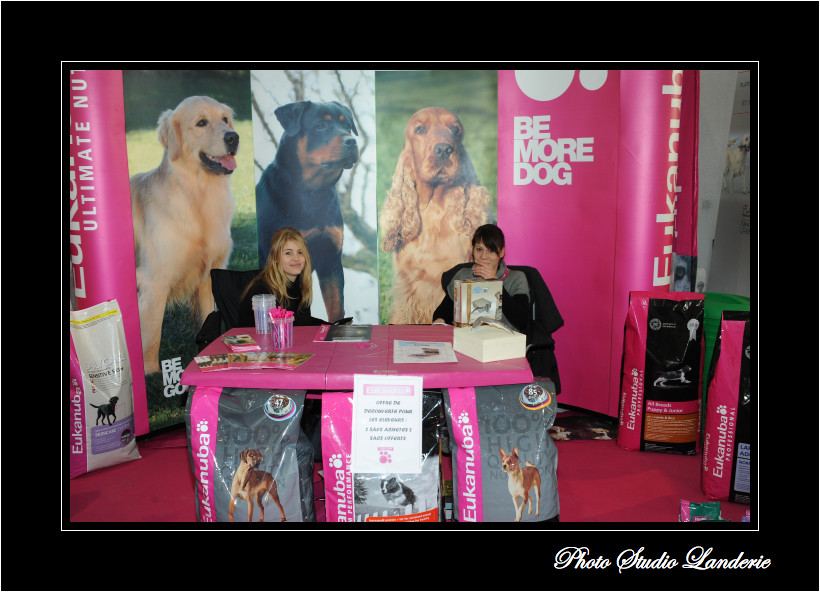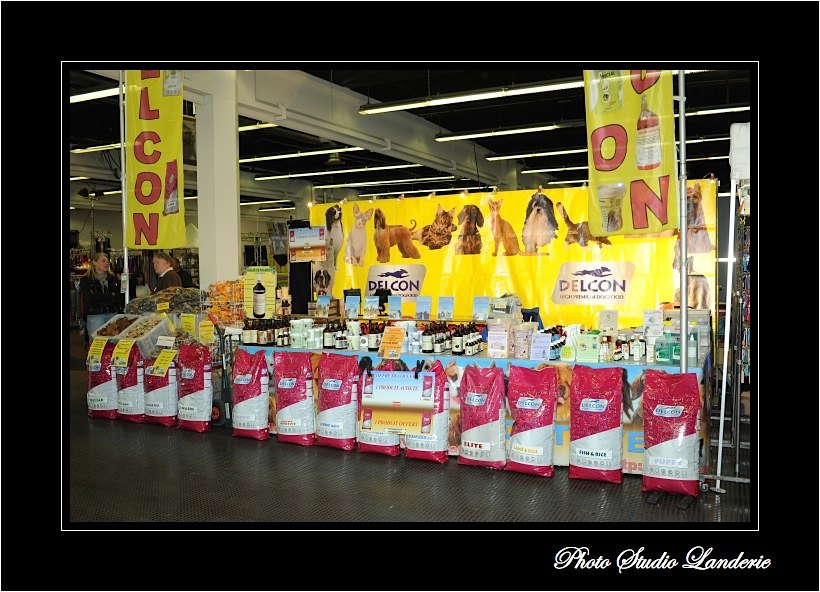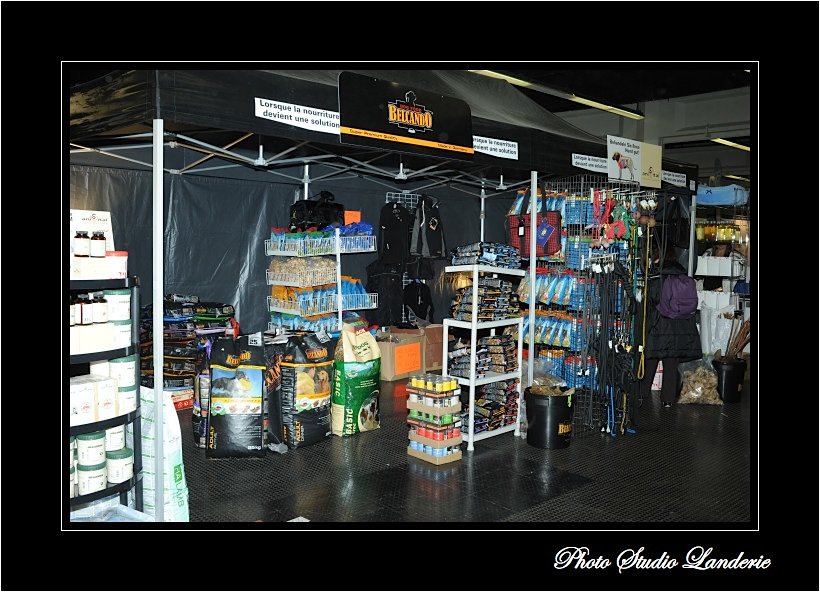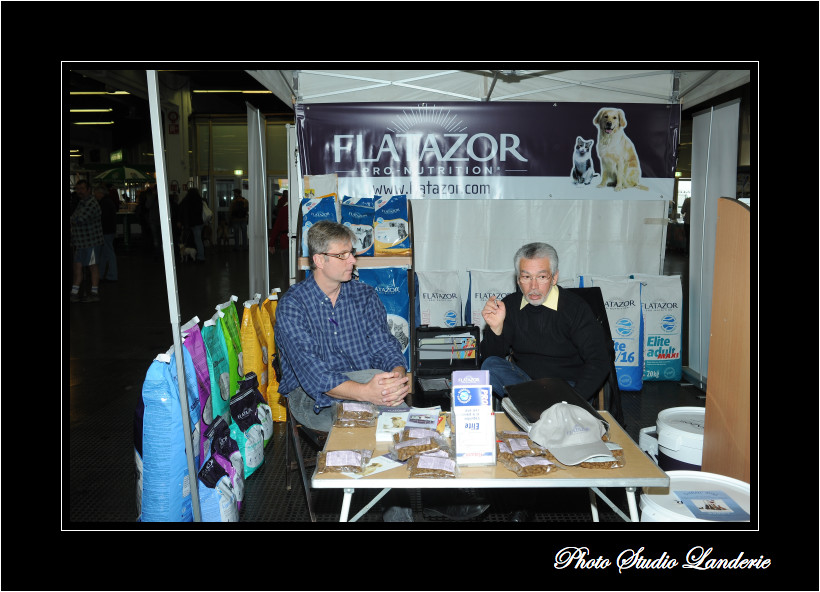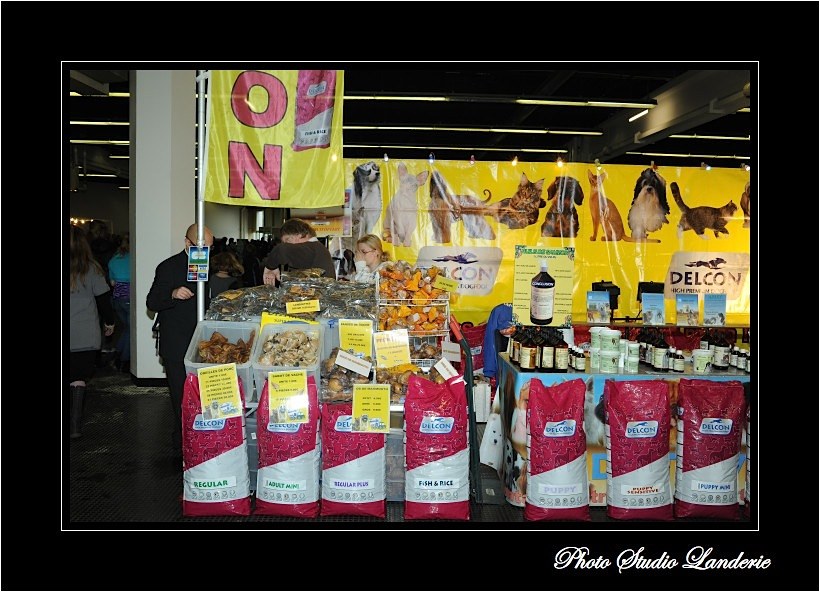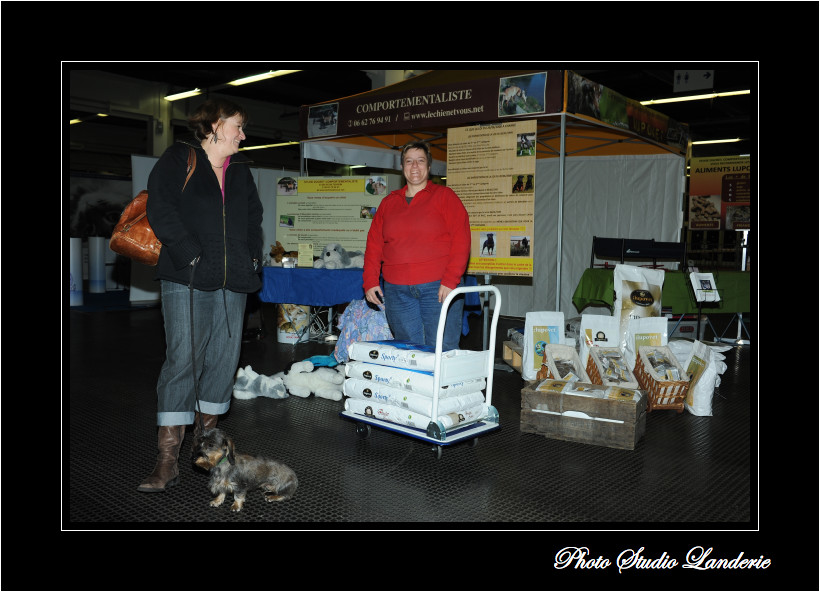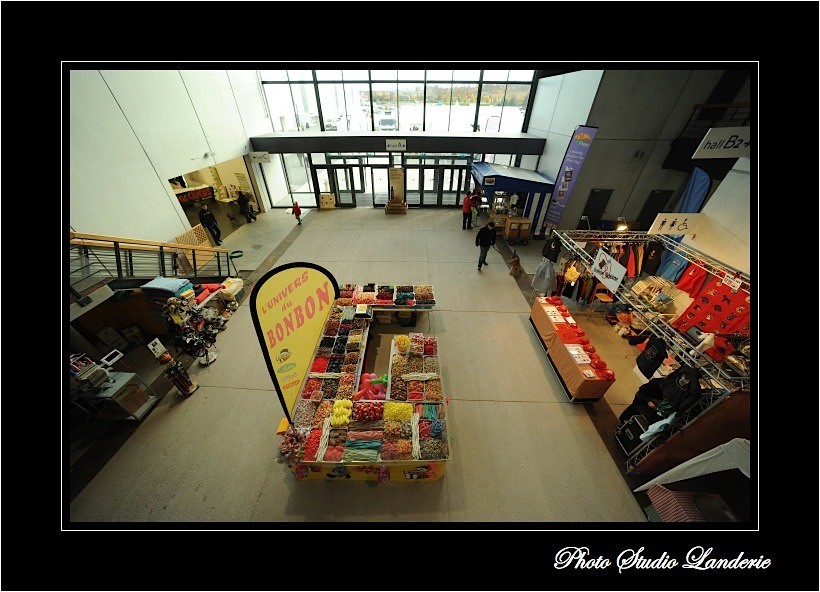 Pas trop gras, svp !
Not too fat, please !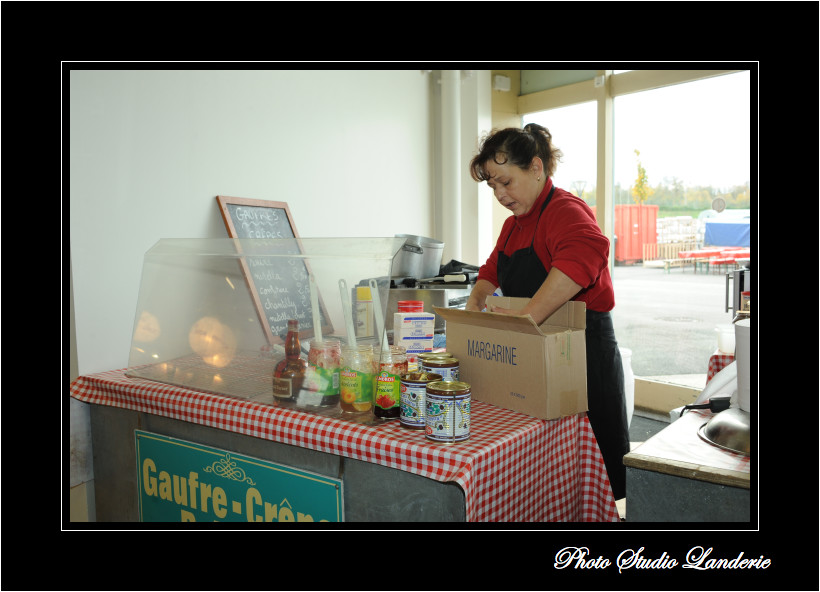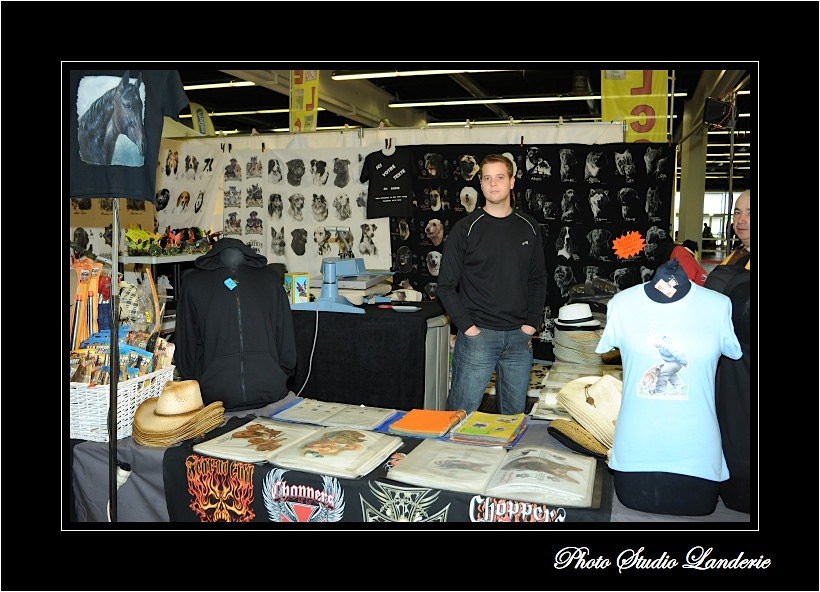 « Avant l'heure c'est pas l'heure, après l'heure, c'est plus l'heure »… vieux dicton français de nos grands-mères remis au goût du chien.
"Before the time is not the time, after the time is no longer the time"... an old French saying of our grandmothers' dog wise.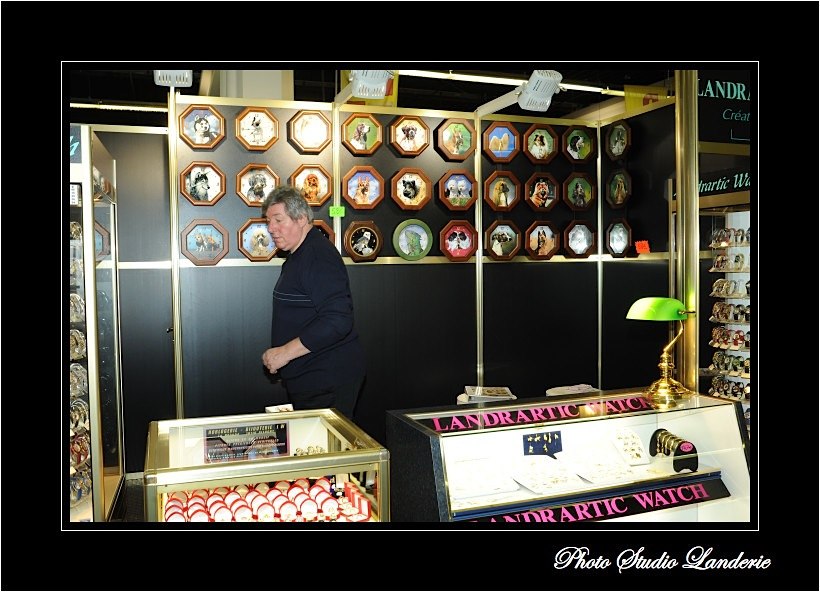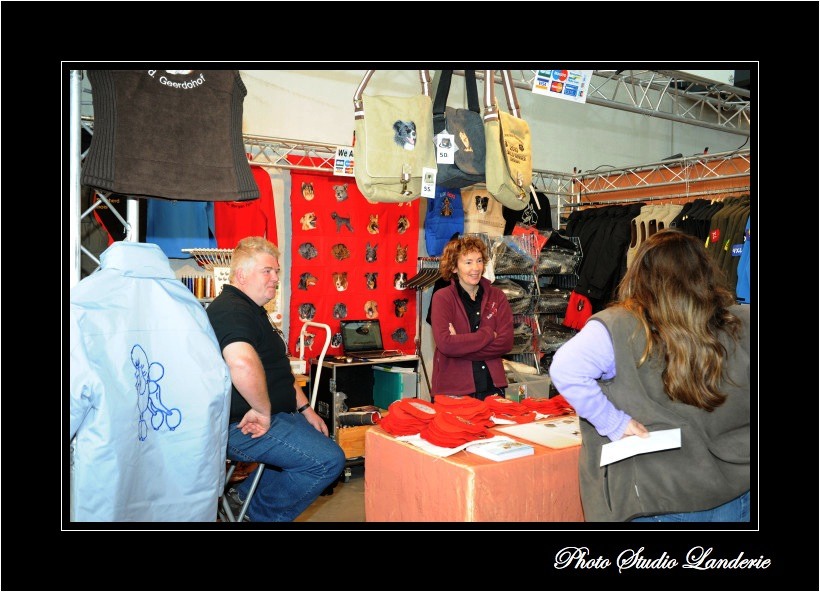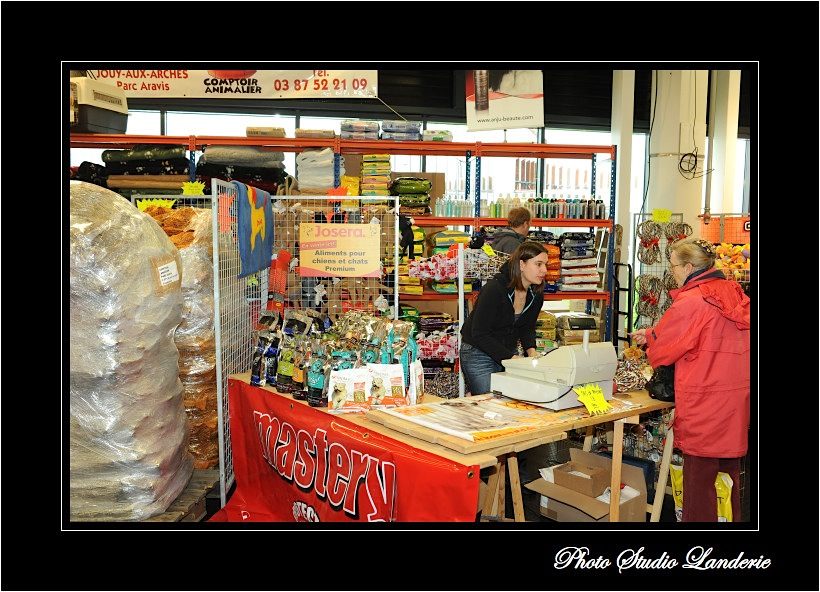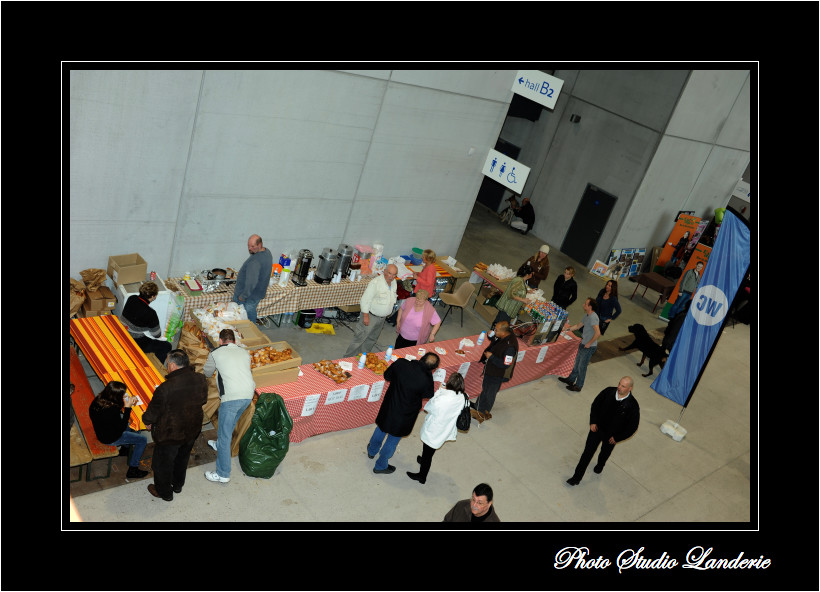 Laissez passer la presse…
Let the press go by....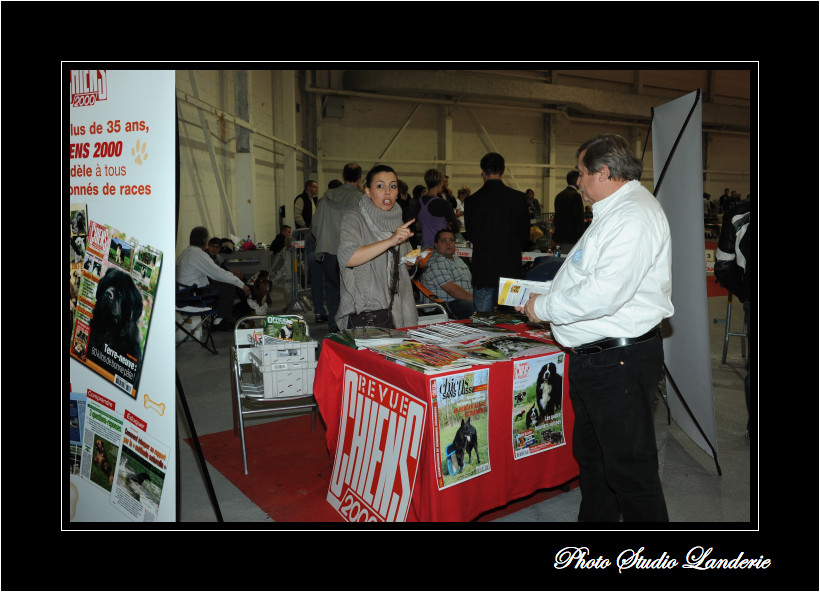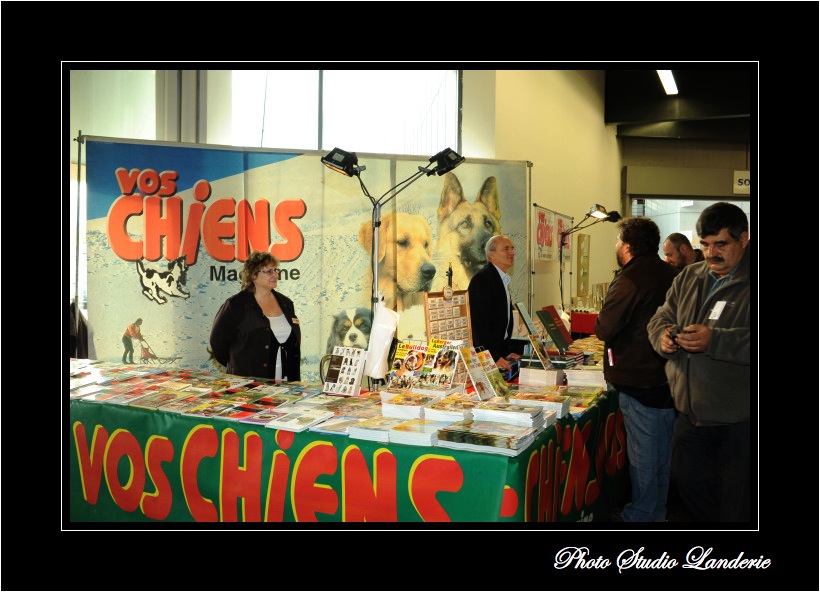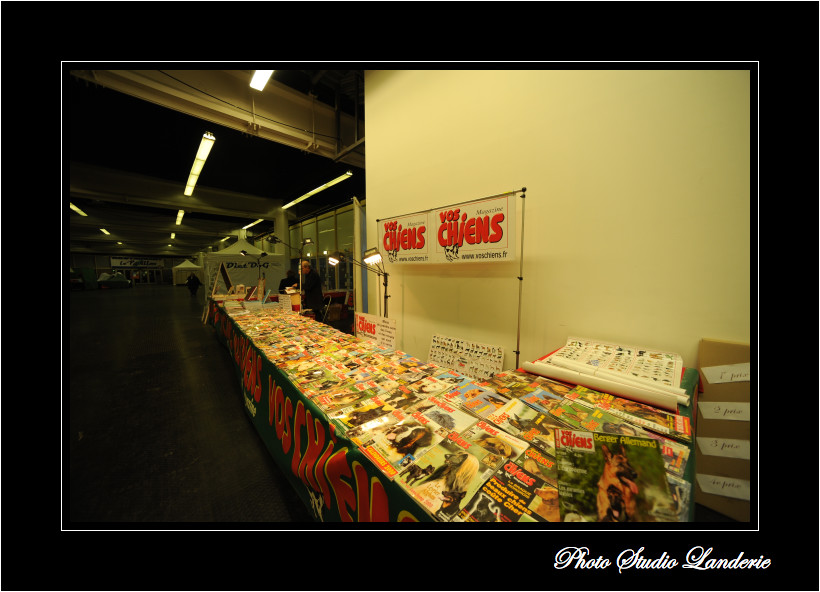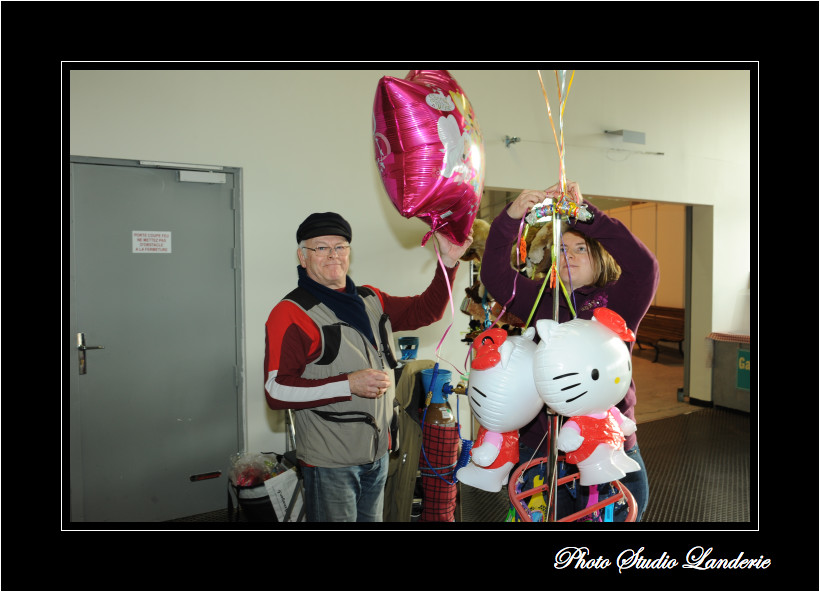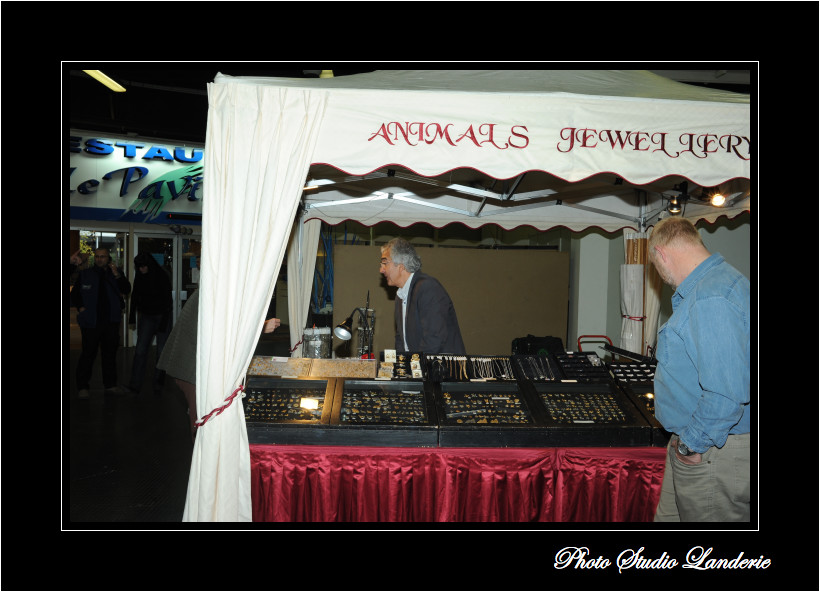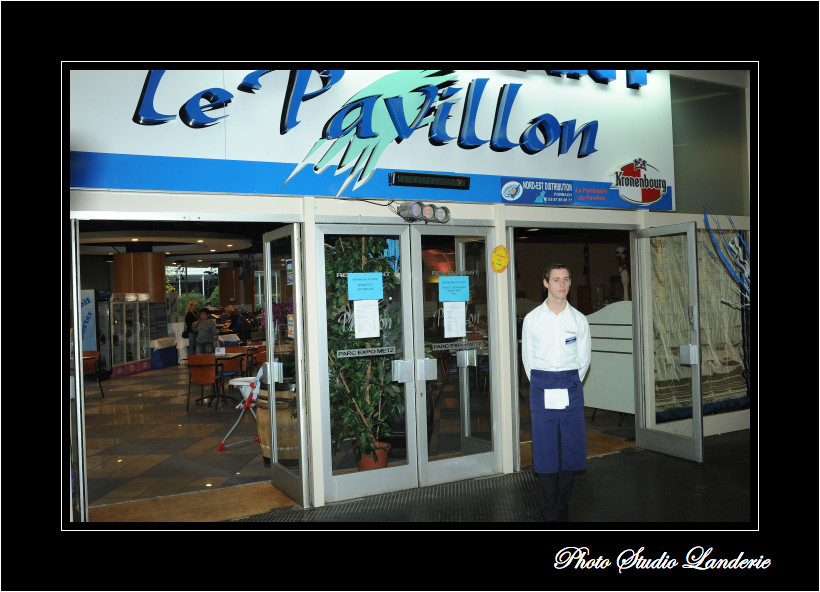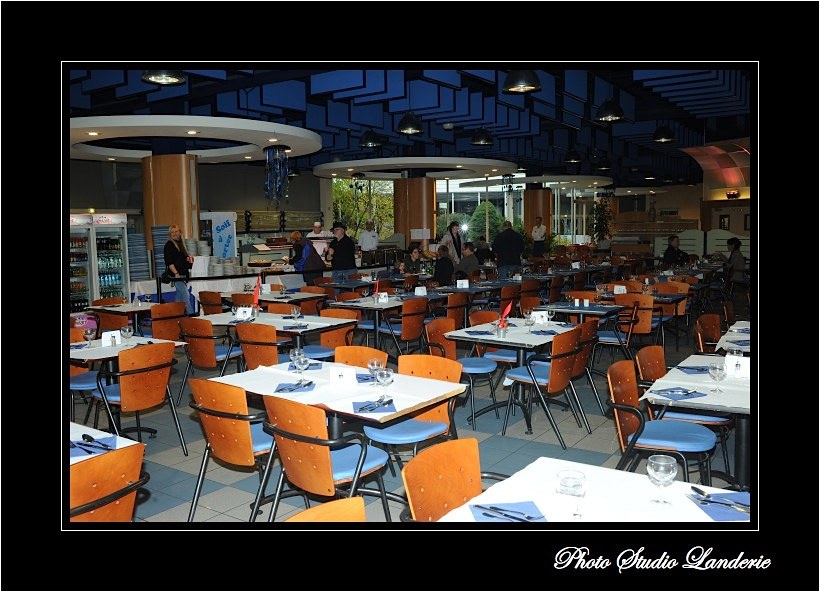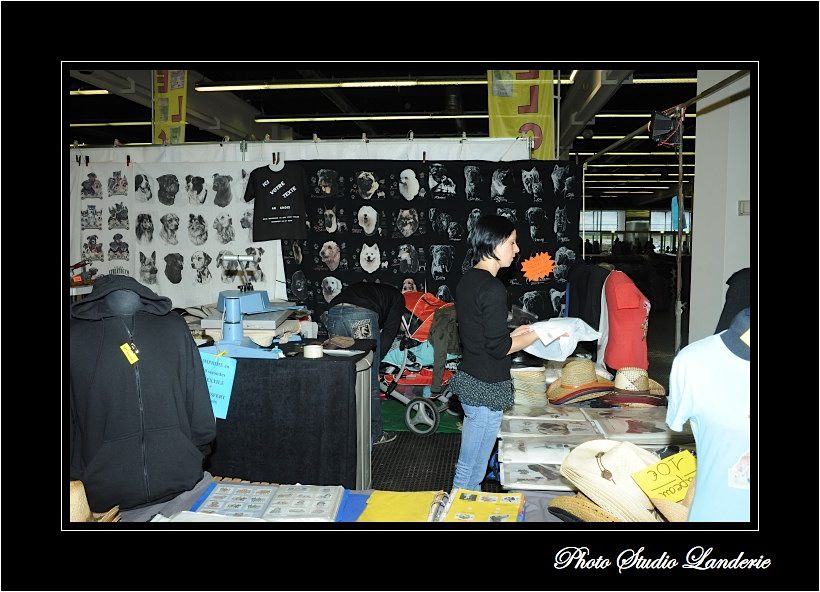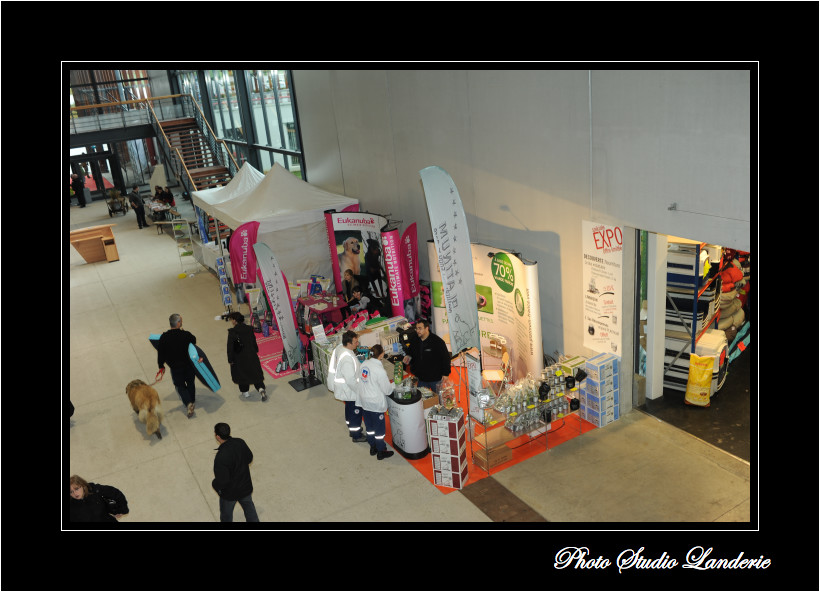 L'intégration du chien dans la ville passe par des maîtres civiques. La ville de Metz est présente pour le rappeler.
Integrating dogs into the city implies civic-minded masters. The city of Metz is present in order to remind it.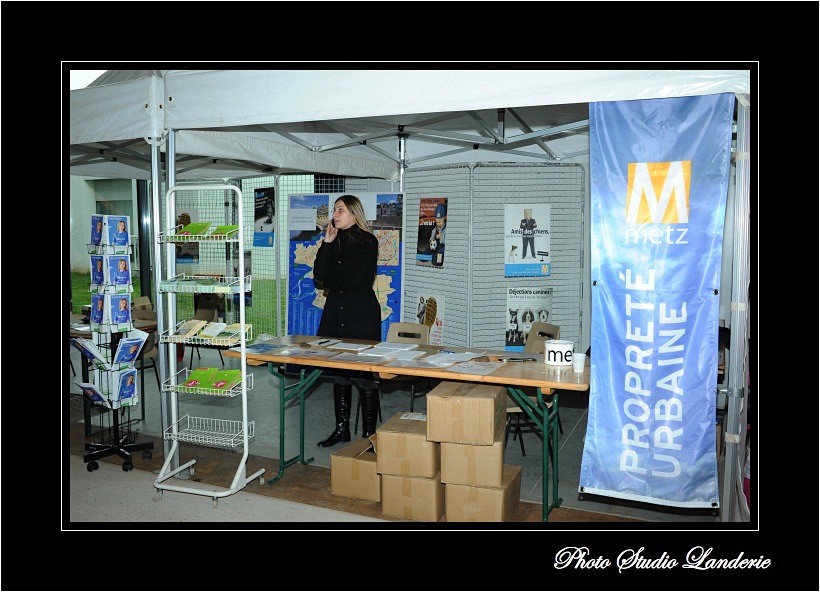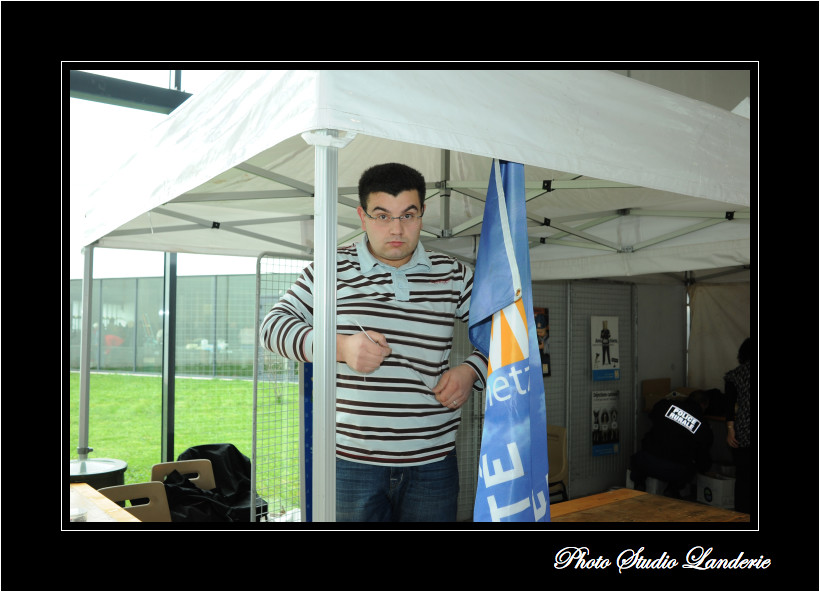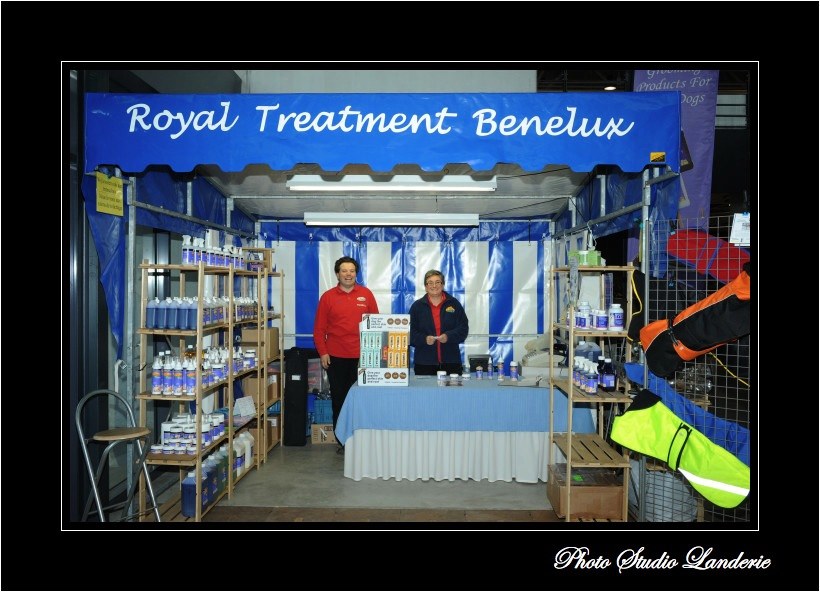 Je pense chien, je bois chien !
I think dog, I drink dog !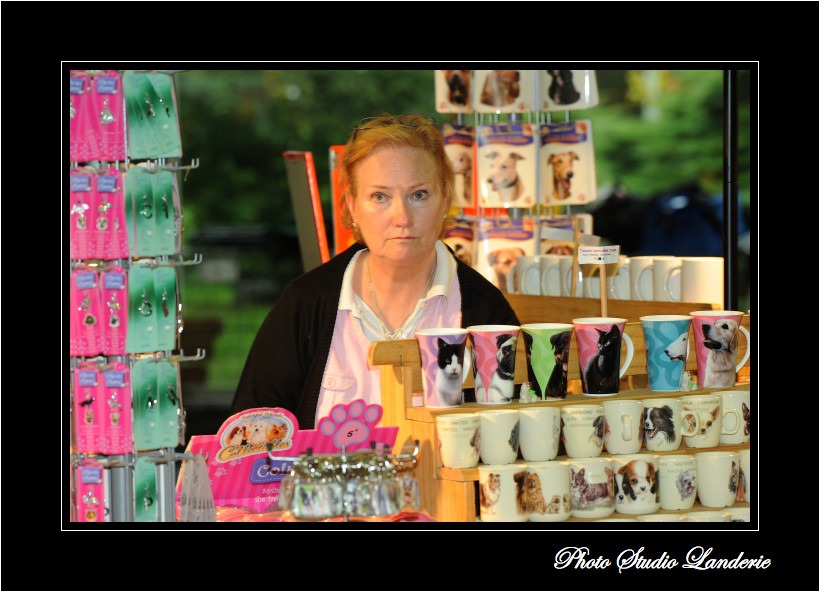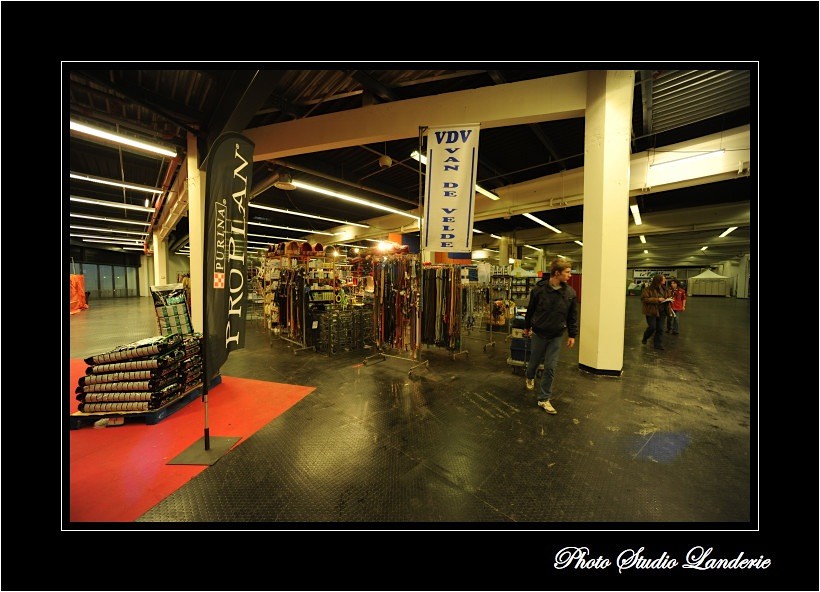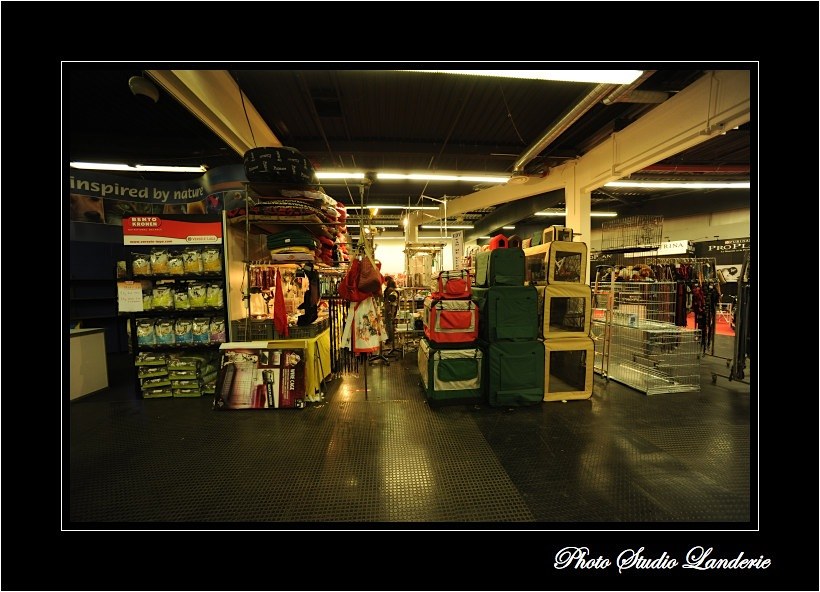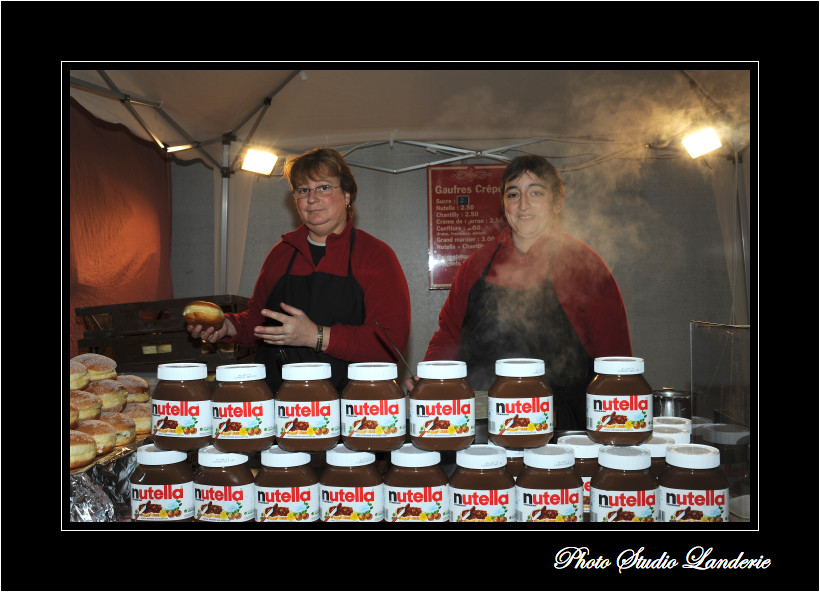 © Copyright Studio Landerie 
   Droits de reproduction et de diffusion réservés